Megan Smith
Copy Editor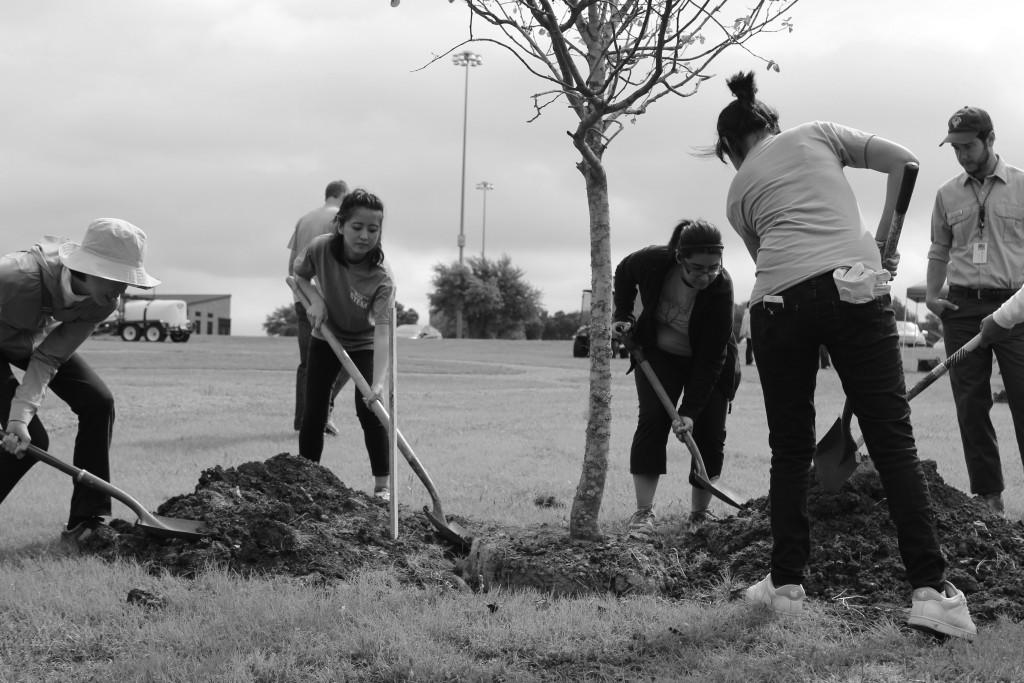 Volunteers gathered to plant 21 trees on the west side of campus. Several tree varieties were planted, including oaks, redbuds and dogwoods
Students, faculty, staff and community members gathered at  10 a.m. at Brookhaven College April 17 for Brookhaven's third annual Arbor Day service project.
The event was sponsored by Greener Pastures, Tree Campus USA, Brookhaven's Green Team Coalition and the Office of Student Life.
Urban forester Richard Leon walked among the teams of students and told them how the Texas environment affected the trees that were being planted. Leon said he chose urban forestry as a career  because it is a marriage of two loves – the city and the forest.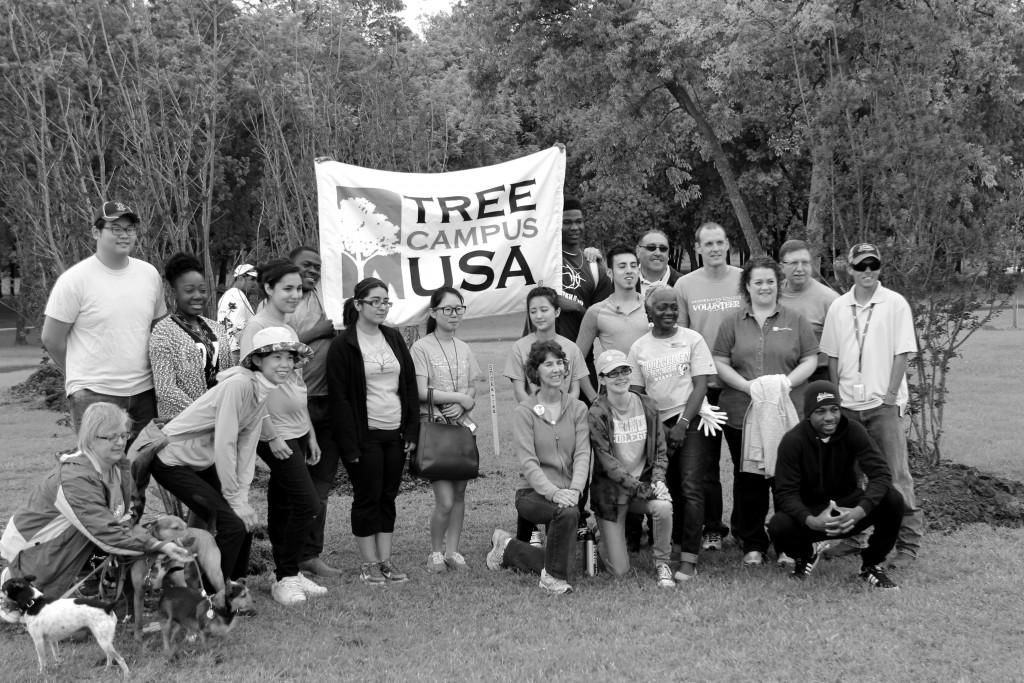 The trees were planted as phase one of a water-wise garden that will be further developed later this year. The garden will double as an outdoor classroom, featuring a gazebo and plants to attract pollinators.
Student Carla Lopez said the planting was a good experience, and she enjoyed the opportunity to meet new people. Lopez added that she would attend another planting if the opportunity arose.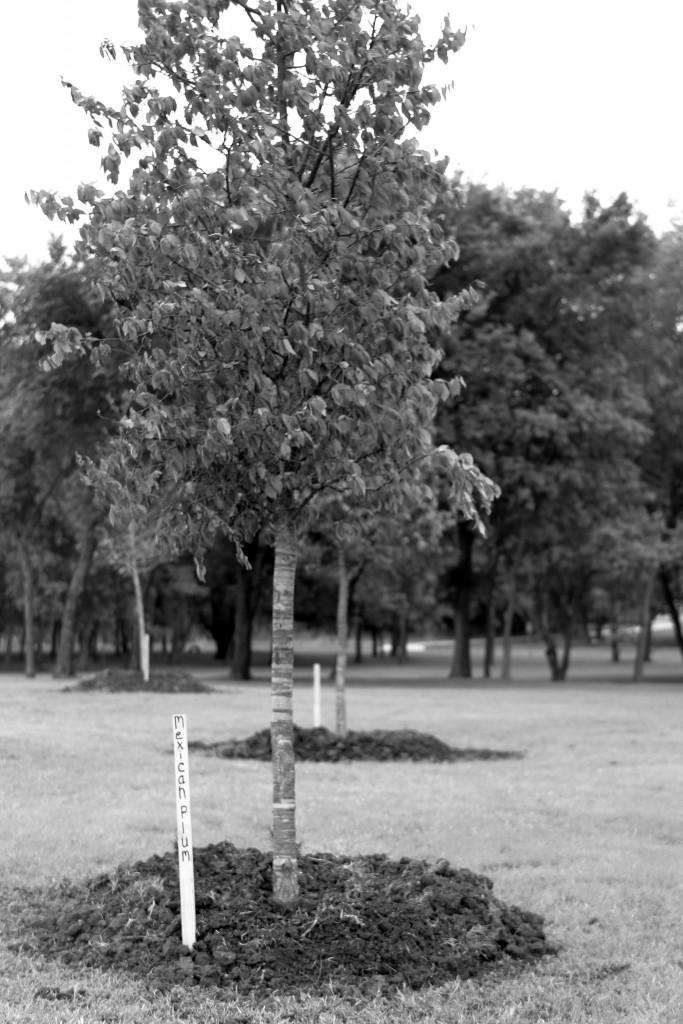 Brookhaven was recently named a Tree Campus USA by the Arbor Day Foundation for the second year in a row. Director of Sustainability Carrie Schweitzer said the campus has 28 percent canopy coverage