BHC pops with culture
By Marvin Montesinos
Staff Writer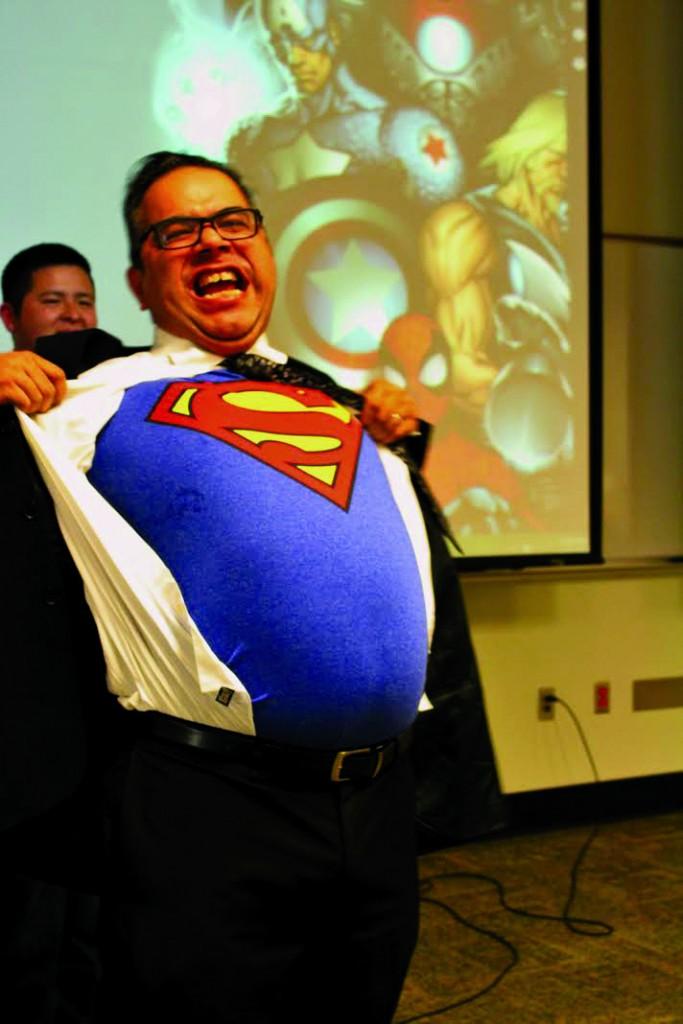 Room H125 was filled with the hum of conversation and anticipation as more than two dozen people met for an event celebrating graphic novels, manga, anime and comic books. A gray sky and bare parking lot did little to deter attendees April 23 as Brookhaven College held its first Pop Culture event.
Brookhaven held the event as part of its Quality Enhancement Plan, or QEP, to promote reading on campus. The event was organized by a committee led by professor Nita Drescher.
Jose Maldonado Ruiz, one of the students on the QEP subcommittee in charge of planning, said the goal was to encourage students to read. "One of the ideas that we talked about was getting a lot of the younger students interested," Ruiz said. "One way being magazines, manga, comic books, et cetera." It took two to three months of planning to bring the idea to fruition.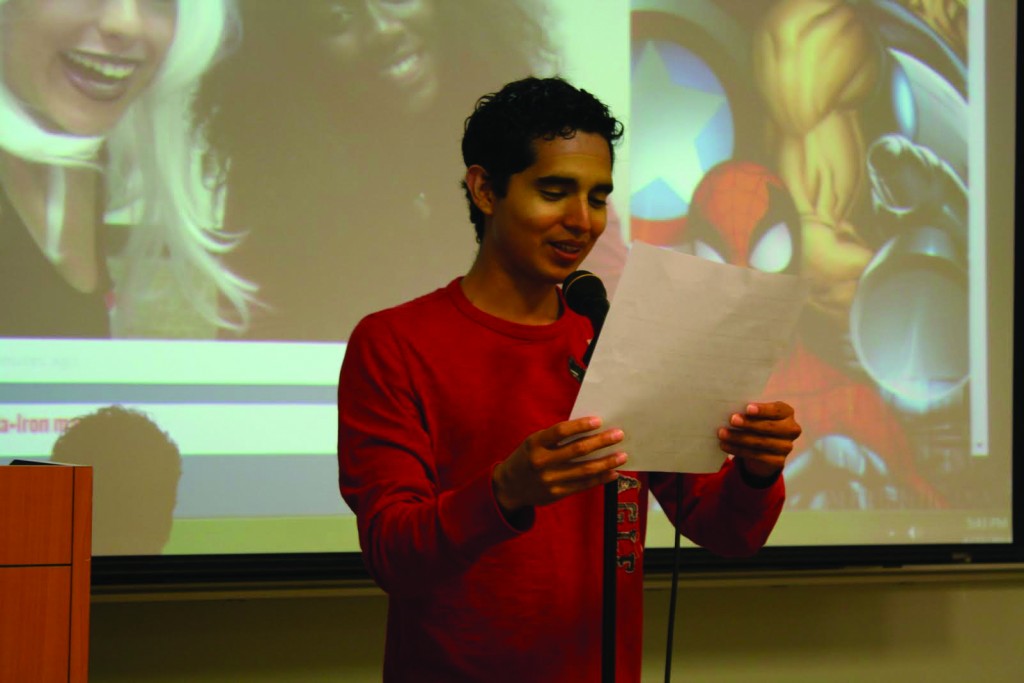 Pens, paper, safety scissors and oversized comic bubbles with words such as 'Bam!' and  'Kapow' were scattered across tables. Pizza was served while projector screens at the front of the room ran a live feed of photos and comments from those in attendance through the event's Padlet page.
After a brief introduction, reference librarian John Flores, who served as master of ceremonies, led the audience through a series of activities about the comic creation process. There was also discussion of topics including Marvel versus DC comics and how to properly pronounce 'manga.' Following a round of trivia with comic book and graphic novel prizes, there was a costume contest.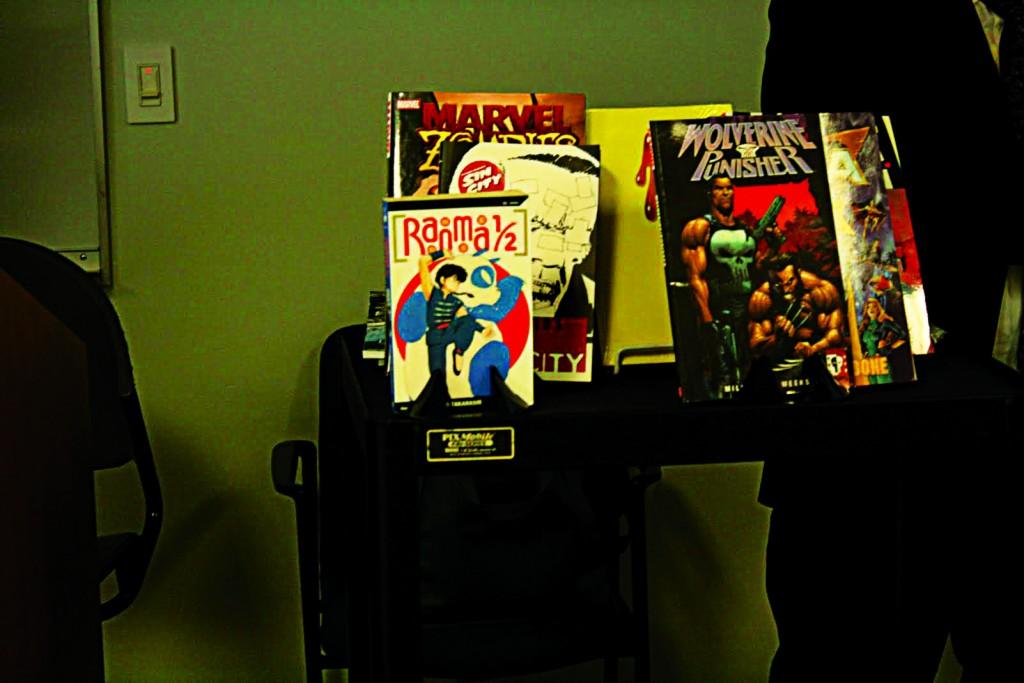 There were four entries in the contest. The winner of the costume contest, Andrew Martinez, had been working on his Kirito costume since last Halloween. Second place went to Mary Garsea for her Link costume. Garsea made her shield by hand and had her Wind Waker 3-D printed by a friend. Garsea has also made costumes for many fan expos around Dallas, including A-Kon.
Flores said he felt the event was a big success. He would like to plan another event for the fall and style it after a larger convention with rooms dedicated to different topics, such as panel discussions and special guests.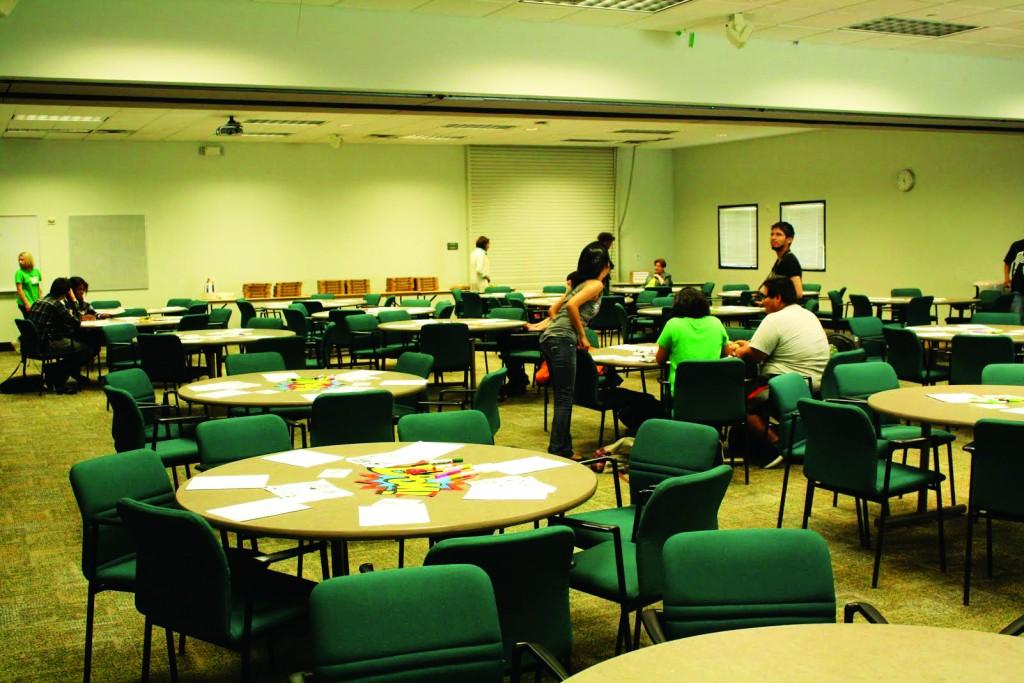 "We would not have been able to accomplish what we accomplished … if not for the interest, support and encouragement of the QEP committee and Student Life," Flores said. "It takes a village to create something super cool, and it was so awesome that everybody was having fun while they were doing it. I am very, very glad to see our participants are having a good time. I could not have asked for a better group to work with and play with." Flores said he is looking forward to the sequel.
Information on the QEP is available in the Office of Student Life in Room S201.