Texas courts advance LGBT marriage equality
By Molly Mollotova
Staff Writer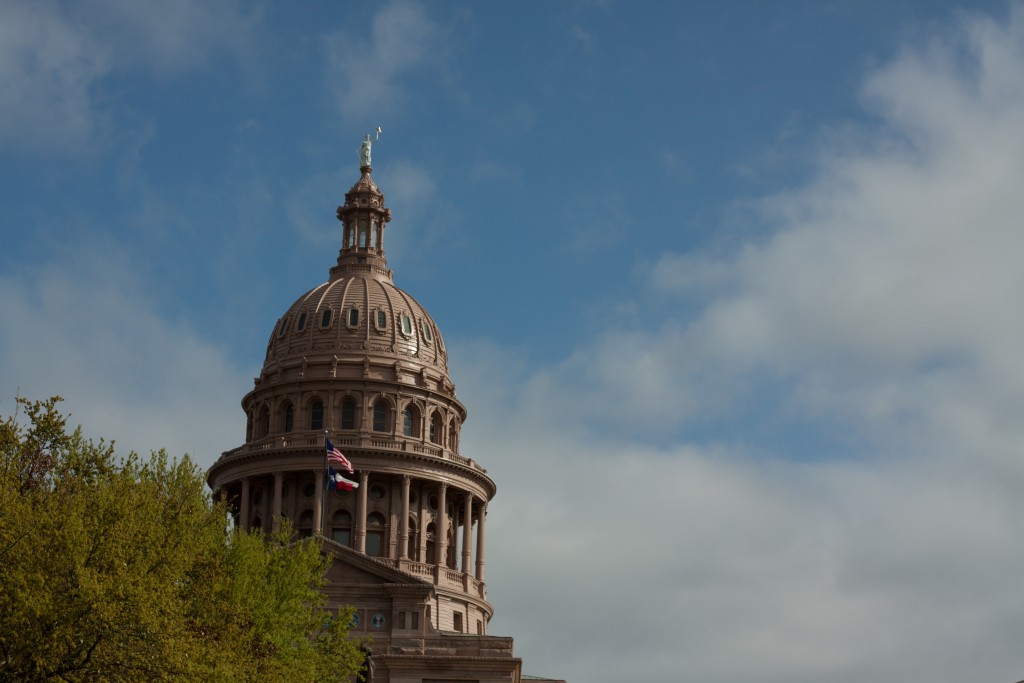 The road toward marriage equality in the state of Texas has been a rocky one. With no hope in sight for members of Texas' lesbian, gay, bisexual and transgender community, those hoping to marry their partners have been forced to travel to neighboring states with marriage equality laws to formalize their relationships. That is, until Federal District Court Judge Orlando Garcia in San Antonio turned the tables on Texas' definition of marriage Feb. 26, 2014, paving the way for Texas' first and only same-sex marriage – for the time being.
In DeLeon v. Perry, a case that has become a landmark in the battle for marriage equality in Texas, Garcia overturned Texas' ban on same-sex marriage, declaring the ban unconstitutional. In his order granting the plaintiff's preliminary injunction on the ban, Garcia said: "Today's court decision is not made in defiance of the great people of Texas or the Texas Legislature, but in compliance with the U.S. Constitution and Supreme Court precedent. Without a rational relation to a legitimate governmental purpose, state-imposed inequality can find no refuge in our U.S. Constitution."
Two months later, on April 22, 2014, Judge Barbara Nellermoe of the 438th Judicial District Court of Bexar County also deemed the same-sex marriage ban unconstitutional, citing DeLeon v. Perry in Lesh v. Lesh, a same-sex divorce case.
More recently, on Feb. 17, 2015, Judge Guy Herman of Travis County Probate Court Number 1 issued an order in the Estate of Stella Powell case denying a motion to dismiss the case based on a same-sex relationship between the decedent and her partner of eight years, Sonemaly Phrasavathby. Herman concluded that the unconstitutionality of Texas' ban on same-sex marriage deprived certain citizens of equal rights and due process.
While these three rulings helped open the door to same-sex marriage in Texas, it was Herman's order in the Lesh case that essentially kicked it wide open.
On Feb. 19, 2015, just 48 hours after Herman's ruling, attorney Charles Herring Jr. filed an original petition in the 167th District Court of Travis County to order Travis County Clerk Dana DeBeauvoir to issue Sarah Goodfriend and Suzanne Bryant a marriage license. In addition to referencing several influential cases, Goodfriend and Bryant cited Goodfriend's failing health due to ovarian cancer as evidence of the urgency and necessity for the clerk's issuance of their marriage license.
After examining the evidence and case law, Judge David Wahlberg signed the order, directing the Travis County Clerk to issue the couple a marriage license, making Goodfriend and Bryant Texas' first legally married same-sex couple.
In an interview with The Courier, Goodfriend explained the reasons behind her desire to marry Bryant, her partner of 30 years: "When I was diagnosed with ovarian cancer, it became a little bit more compelling because my partner does adoptions for gay couples."
She said that the issue of Bryant being able to make decisions on her ill partner's behalf made the issue even more important to them.
Goodfriend, president of the Stonewall Democrats of Austin, said she and Bryant have always been on the lookout for an opportunity to have their relationship recognized by their beloved home state, as well as further the rights for other LGBT Texans. When the Powell ruling came, it allowed for just that.
Hours after the Goodfriend/Bryant union, however, Texas Attorney General Ken Paxton challenged Wahlberg's order and sought relief from the Texas Supreme Court. Texas' Supreme Court responded by blocking any further same-sex marriages until the U.S. Supreme Court takes up the issue in June.
In a statement following Wahlberg's order, Paxton said: "The law of Texas has not changed, and will not change due to the whims of any individual judge or county clerk operating on their own capacity anywhere in Texas. Activist judges don't change Texas law, and we will continue to aggressively defend the laws of our state and will ensure that any licenses issued contrary to law are invalid."
Despite Paxton's disapproval of their marriage, Goodfriend, Bryant and their two teenage daughters remain in good spirits. Goodfriend said the family has received an overwhelming amount of support from friends, family and even their mailman, and have not witnessed many personal attacks or negativity.
"Honestly, I really haven't seen that," Goodfriend said. "I've seen that there are people who have strongly held opinions that differ from mine, and that's what a democracy is all about."
As far as changes go, in response to her marriage, Goodfriend has seen more positivity than anything else. "I think it's given a lot of Texans hope, and I think it's actually helping people get used to the idea," she said. "So, hopefully in June we'll be celebrating with everybody."
Currently, though, the DeLeon v. Perry case is still pending before the 5th Circuit Court of Appeals, while the U.S. Supreme Court is scheduled to preside over four same-sex marriage cases from Ohio, Kentucky, Michigan and Tennessee this summer. However, the Supreme Court's pending ruling will be effective nationwide, which would mean the legalization of same-sex marriage across all 50 states, regardless of how each state defines marriage.
Goodfriend and Bryant are a happily married same-sex couple living in Texas. While many, including Paxton, would like to see their marriage voided, for the moment it appears any proceedings in that area will remain on hold. None of this, however, seems to dampen Goodfriend's spirits.
Goodfriend also had some inspiring words for LGBT students and individuals fighting for marriage equality in Texas: "Have hope. It won't be long."