Trans model leads votes
By Diamond Victoria
Arts & Culture Editor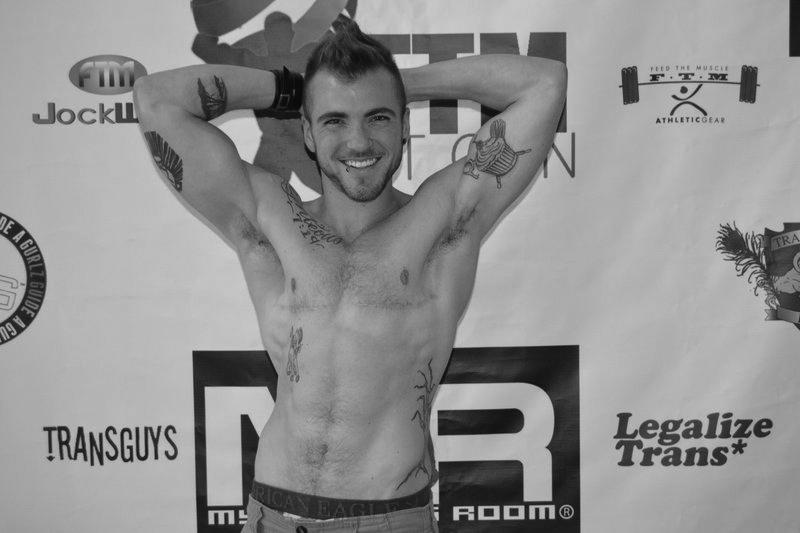 In keeping with its annual tradition, "Men's Health" magazine has opened polls for voters to nominate its 2015 'Ultimate Guy' to grace November's cover. Holding the current top spot is 27-year-old transgender model Aydian Dowling, with more than four times the amount of votes than the second place nominee.

Dowling would be the first ever openly transgender model for the fitness magazine. "Being the first trans Men's Health cover model would mean so much to not only me, but the entire transgender community," Dowling said in an article for huffingtonpost.com.
When Dowling was 16 years old, he came out as lesbian. In 2009, he came out as transgender and after inspiration from his then–girlfriend, he took the next step of transitioning into a body he said was right for him.
After undergoing surgery to remove his breasts, incorporating proper workout training, beginning hormone replacement therapy and marrying his wife, he now sports a six-pack and beard and said he is much more confident and happy.
"I'm completely in awe of how much love and support I've gotten," Dowling said in an interview with The Washington Post.
"Men's Health" magazine's website states the criteria for its 'Ultimate Guy:' "Our judges are looking for a guy who is fit and fearless, a doer who gives back and leads by example."
Some of the questions the magazine asks contestants include: "How do you measure success?" and "How do you give back to the community?"
"Point 5cc" is a clothing company Dowling started in 2011 to highlight transgender commonality.
The company derives its name from the weekly amount of testosterone Dowling injects.
It hosts an annual Transgender Top Surgery Fund, awarded to any transgender individual in need of surgery, and has donated thousands of dollars from proceeds to this cause. Funding for this endeavor also comes from private donations.
Dowling also has a fitness channel on YouTube called "BeefHeads Fitness" that encourages transgender people wanting to appropriately sculpt their transitioning bodies.
"Most females train to get a more masculine body," Dowling told "Men's Health," according to The Washington Post. "So when you're a biological female trying to gain a masculine physique, you're going to train a little differently. I wanted to provide a space where we can encourage each other at the gym."
In his contest entry post for the 'Ultimate Guy' contest, Dowling said he maintains a healthy lifestyle by making sure his body and mind are in balance.
One hindrance that could knock Dowling out of competition is that he was born female. According to the "Men's Health" website, female contestants are not allowed.
However a spokesperson for "Men's Health" told Fusion the contest is "open to all men."
Readers' votes comprise 10 percent of the final call, and readers can cast votes once daily on Twitter and Facebook until June 21.
After this date, a panel of judges will make the final choice.