Students offered free Microsoft software
By Natalie Ortiz

Contributing Writer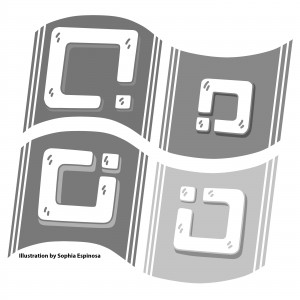 Dallas County Community College District offers Microsoft Office Pro Plus free to students as a student advantage program.
The download includes Word, Excel, PowerPoint, OneNote, Outlook, Publisher and Access. This version of Microsoft Office normally costs $399.99, according to microsoftstore.com.
Some professors believe it is essential for students to have access to Microsoft applications such as Word outside the classroom. "I require my students to submit their essays to eCampus as Word documents," Brookhaven College English professor Haven Abedin said in an email.
Abedin was ecstatic to hear the district was offering this download to students free of charge. There are other options for students who do not have access to the applications Word, Excel and PowerPoint from home.
Google Docs, Sheets and Slides serve as alternatives to the software. They allow Google users to save work as Word, Excel or PowerPoint compatible files from a laptop, desktop, tablet or smartphone device as long as the user has Internet access.
"When you factor in the ease of sharing documents and writing collaboratively, Google Docs is a great tool for students," Brookhaven English professor Aaron Clark said in an email,
Clark said he requires his students to use Google Docs while working on collaborative writing assignments because users can instantly share and edit the same document.
Nonetheless, Abedin and Clark said many of their students are not aware DCCCD provides the free Office download.
"I think it's awesome for students to have that for free," Brookhaven student Celeste Dominguez said. "I just purchased a MacBook, but I haven't bought Microsoft Office because it's pricey, and it can wait for now."
The download is good for both PCs (Microsoft Office Pro Plus 2013) and Macs (Office for Mac Professional 2011). Students can install up to five copies of the software.
The program allows students to download the software on a laptop, desktop, smartphone or tablet. The download runs on iPhones, iPads and many Android devices, according to DCCCD's June 2014 eNewsletter, and is free for currently enrolled students.
The Office software acquired by students expires a year after the student leaves DCCCD. The Microsoft files created under the user's account become read-only files after the account expires. The user will no longer be able to edit those files without the purchasing of Microsoft Office.
Details and directions for the download can be found at dcccd.edu/msoffice.