By Antonio Chagoya
Contributing Writer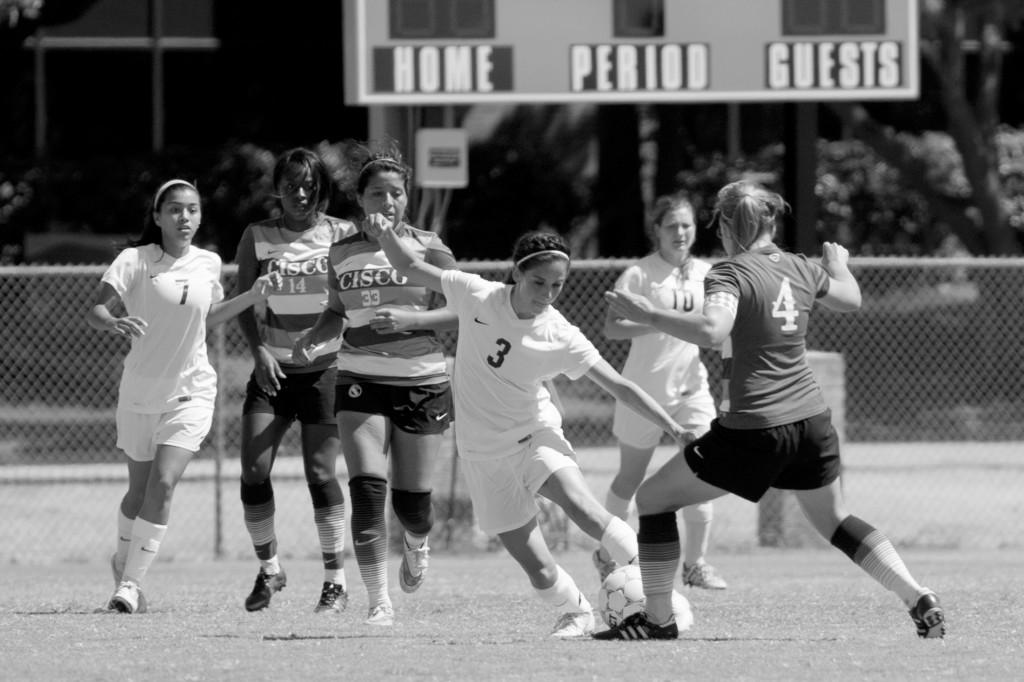 The Brookhaven College women's soccer team lost to Cisco College 2-0 on Sept. 18. "It was not the result we were hoping for, but it is a result we can take some positives from," Brookhaven coach Jimmy Elder said. An early goal scored by Cisco in the 16th minute played a huge role in the final outcome of the game.
Cisco almost scored again in the 29th when a cross headed toward the goal from inside the penalty box. The header, however, went wide outside the left post. The Bears' first shot on goal came in the first half around the 40-minute mark. It was a wide corner kick that resulted in a goal kick for the Cisco Wranglers.
The game went into halftime with Cisco up on the scoreboard by a one-goal advantage. Five minutes into the second half, Cisco made a ground pass inside Brookhaven's penalty box and tapped in a goal, making the score 2-0. Even with a 2-point deficit, Brookhaven did not give up on the game and continued to move forward.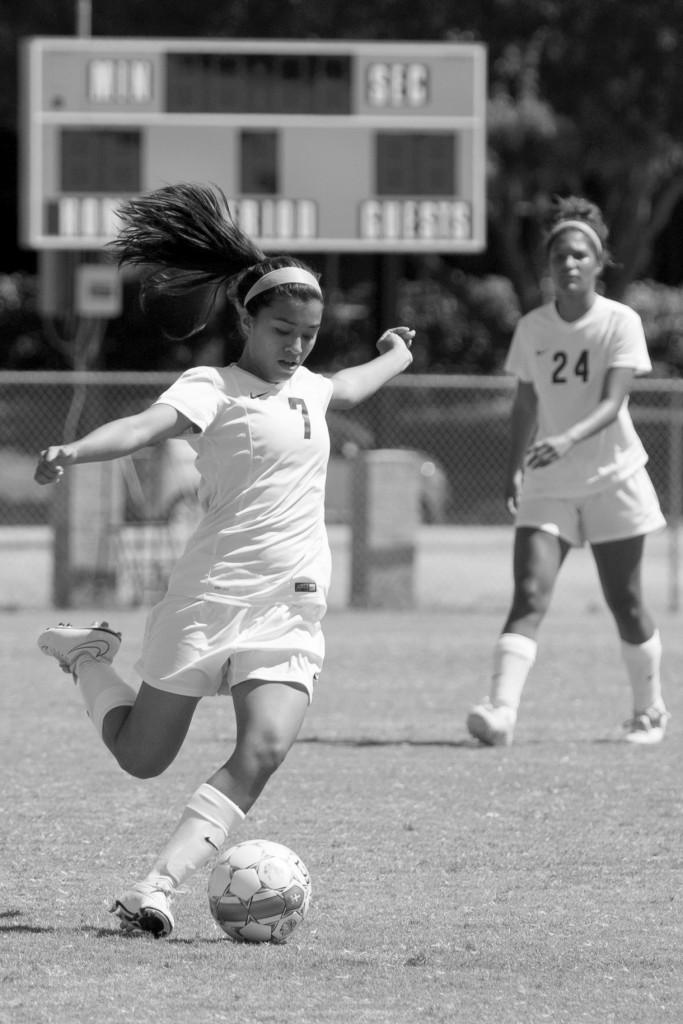 With 35 minutes left, the chance came to Brookhaven's Beatrice Aguilar with a shot to the right side of the goal post. One minute later, the Lady Bears were given a free kick, but the ball ended up in the goalkeeper's hands.
The game wound down after the play, and with 16 minutes left, Cisco brought in their second goalkeeper. Cisco midfielder Paula Ortiz attempted the last shot of the game with four minutes left, but the goalkeeper caught the ball. Brookhaven lost the game 2-0, making it their second loss to Cisco this season.