BHC darkrooms let students choose
By Ravin Lee & Nicholas Bostick
Art Director & Editor-in-Chief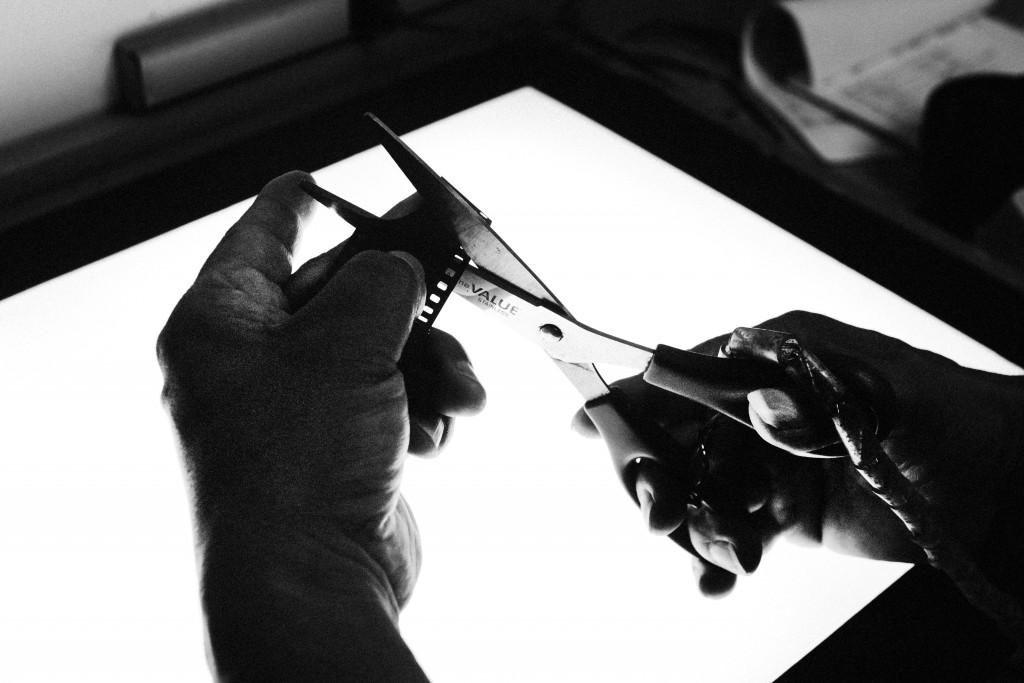 With two separate darkrooms on campus, students describe
how each benefit those in photography courses.
Brookhaven College is home to two very different analog film photography processing labs. These labs, or darkrooms, attract film-lovers and students from all over Texas every semester.
But while some students are looking to become working photographers, shooting events such as weddings to earn a living, others look to express their creativity through the art of photography, which may be part of why Brookhaven's dual darkrooms are so popular.
Photography classes began at Brookhaven in the fall of 1978, according to Dr. John Neal, Brookhaven professor emeritus of journalism. The original darkroom, located in the L Building basement, was built for the inaugural staff of The Brookhaven Courier. The space was once split between a classroom and newspaper office and also functioned as a darkroom.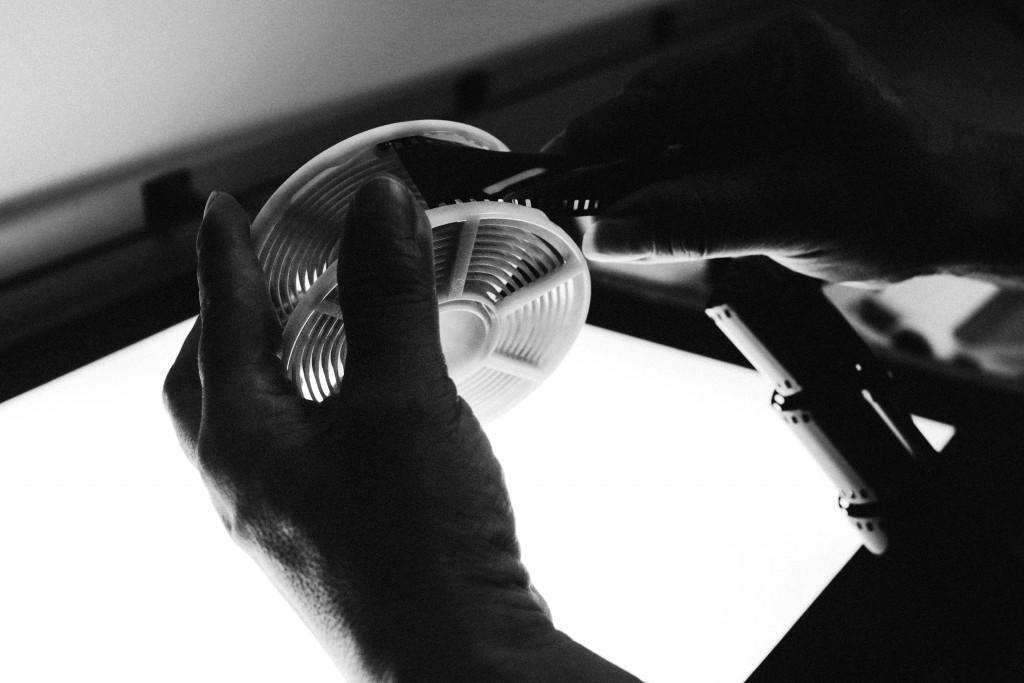 Daniel Rodrigue, Brookhaven journalism, photography and student publications professor, and darkroom coordinator, said the darkroom is one of the largest in North Texas. Some of his students have even said they chose to enroll at Brookhaven solely to take advantage of the darkroom.
"Students and young people are being drawn to film," Rodrigue said. "They're sick of pixels. They want something real." According to petapixel.com, photographic film company Ilford Photo conducted a survey of its customers and found that 30 percent of respondents were under the age of 35, and nearly 50 percent said they developed their own film and made prints using a darkroom.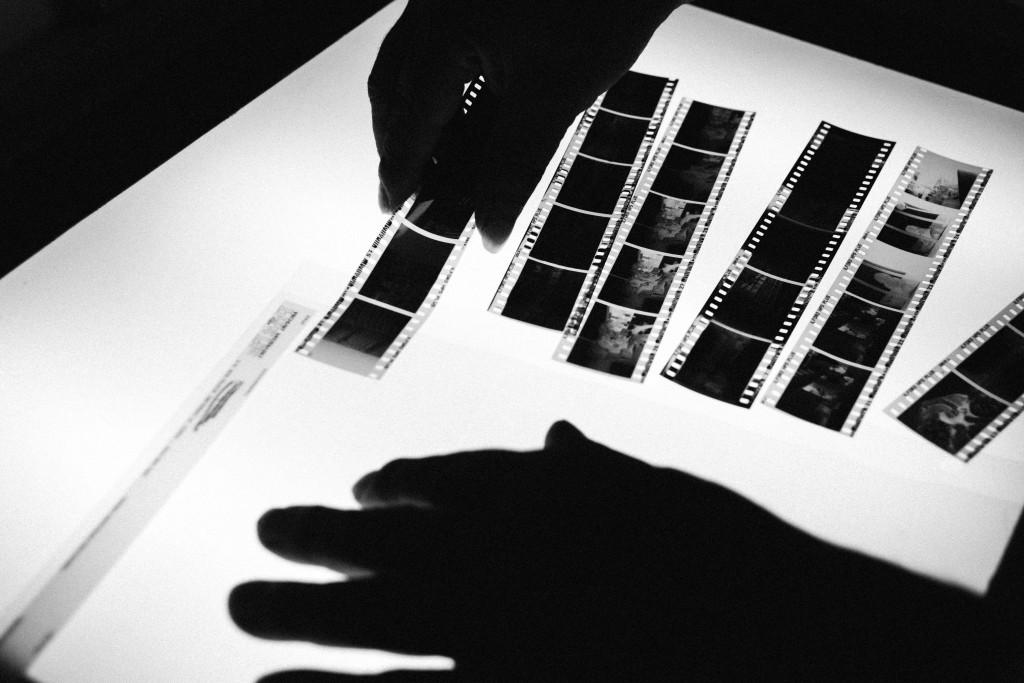 Rodrigue lets students choose whether they want to focus on digital or film photographic processes. Either way, students learn how to develop their own film, and Rodrigue commonly uses analog techniques to illustrate how a camera functions as well as how photo editing processes work.
A second darkroom, situated on the opposite end of the campus in F Building, is part of the Brookhaven College School of the Arts.
David Newman, visual arts coordinator, gallery director and adjunct professor, said the art department has had a darkroom in F Building since 1982. "I began doing photography when I was eight years old," Newman said. He added that his third grade teacher and his father also played a large role in his knowledge of developing film. Students in art photography classes also have the choice to focus on either digital or analog processes. Students in the art department have the opportunity to learn more advanced printing and developing techniques.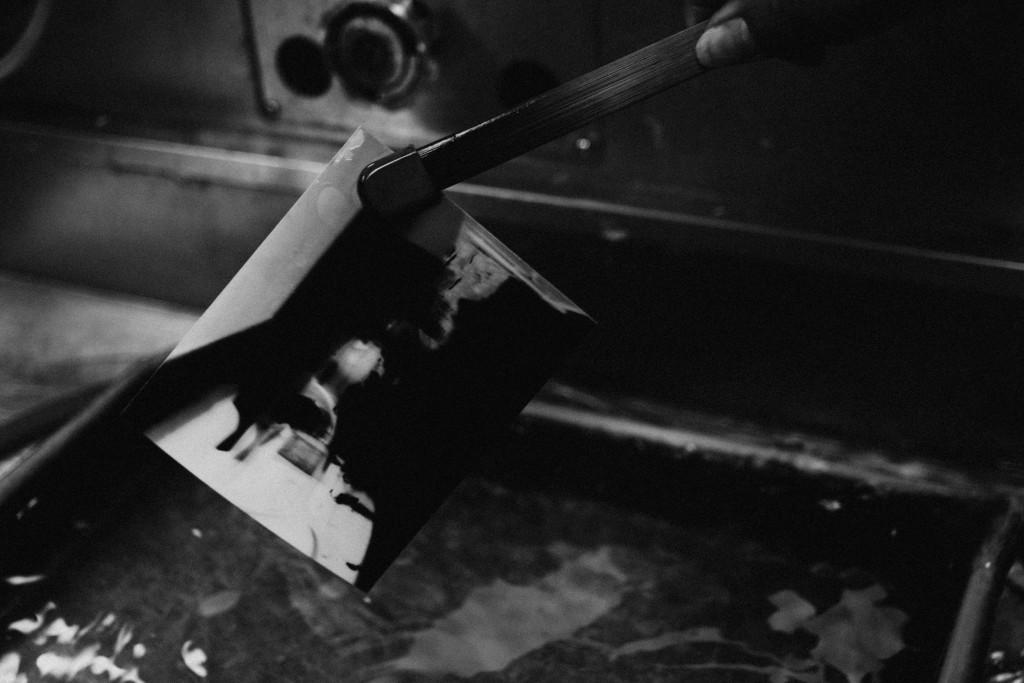 "We regularly use alternative and non-silver processes," Newman said. These processes range from photographic print toning to more complex methods, such as Van Dyke Brown printing, which is based on a photographic process invented in 1842 called argentotype, according to alternativephotography.com.
For those interested in exploring analog photography and alternative processes, there are few local options apart from college photography programs such as the ones offered at Brookhaven. Darkroom locating services, such as Ilford Photo's localdarkroom.com, list no public or private darkrooms in Dallas. However, darkroom space can be rented from Dallas Light Tec for $20 an hour or $100 a day. Classes on how to develop prints and film are not offered.
Newman and Rodrigue both said people from all over Texas have made the trip to Brookhaven to utilize the darkrooms. Rodrigue said one continuing education student drives from Austin just to utilize the darkrooms at Brookhaven. Rodrigue added, "We have created a destination school."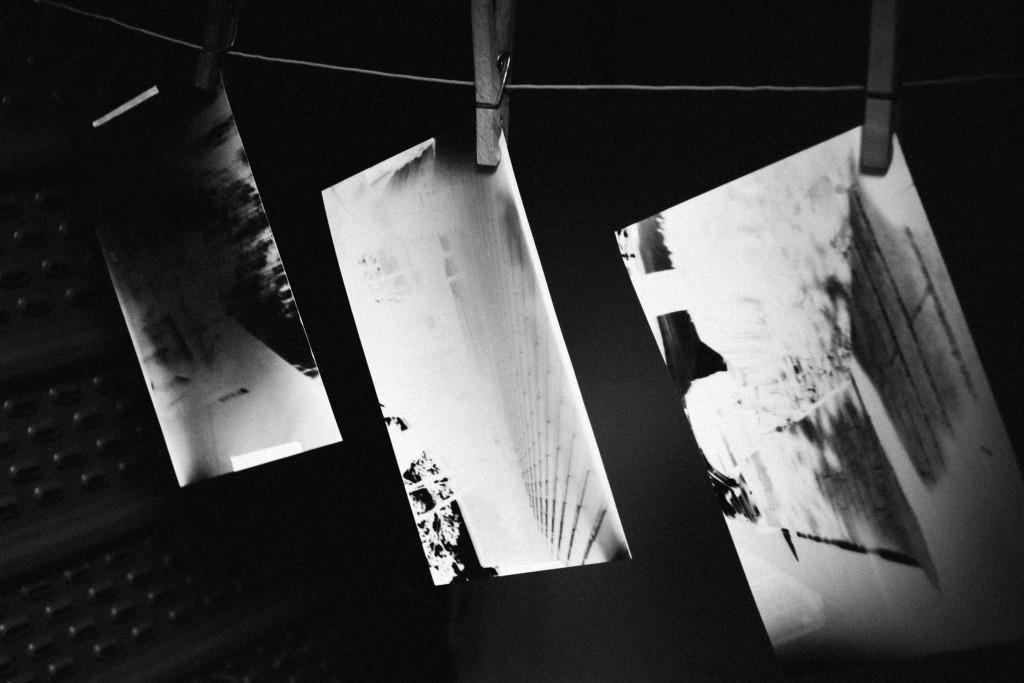 For students who are seriously pursuing photography, the darkroom can become a relaxing safe haven. "I feel the darkroom is my true Zen place," former student Melanie Nicholson said. "It is a place where I am able to control my A.D.D. because of the lack of distractions. No phone, no television, no computers. Just cool, quiet darkness." But students can also turn this passion into a career.
"Some of our students have even taken their darkroom print that only cost about 75 cents each and sold them for $60-$80," Rodrigue said. He also added that many of his students have gone on to work as freelance photographers for local and national publications, as well as private clients.
Students interested in photography at Brookhaven can sign up for the following classes:
COMM 1316, 1317, 1318, 1319
ARTS 2356, 2357 P
HTC 1004-21022 1004-21024