Revamped 'Chucks' echo iconic style
Atziry Garcia
Arts & Culture Editor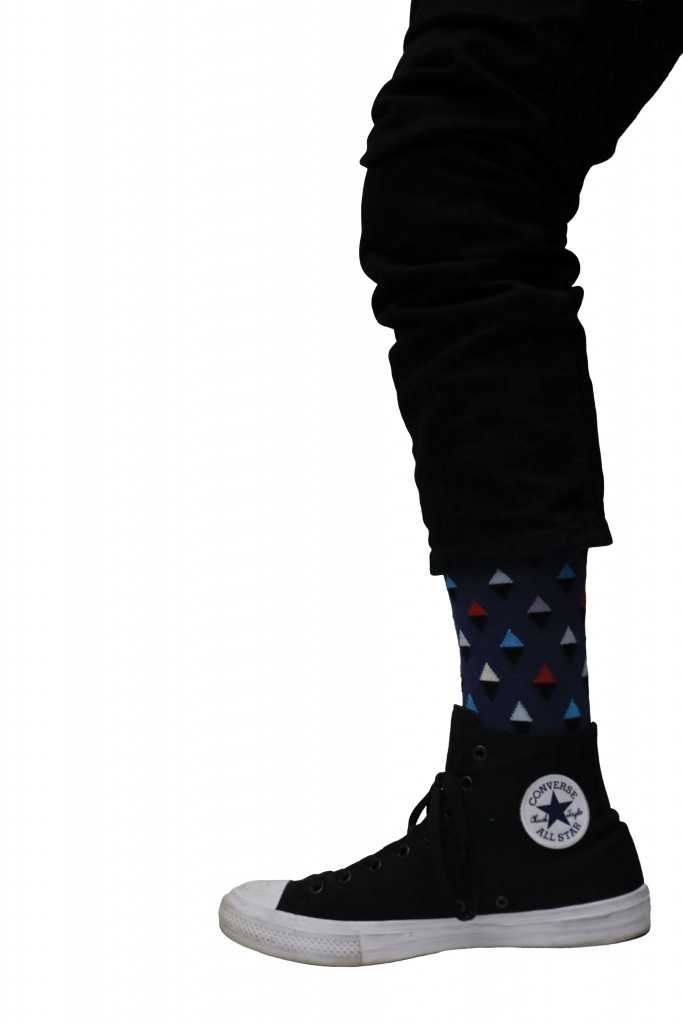 The new Chuck Taylor All Star II shoes debuted July 28 after nearly 100 years of production of its predecessor, according to converse. com.
The biggest innovation of the new shoe is better comfort. Overall, few changes were made to the appearance of the shoe. According to an article on bustle.com, Chuck Taylors became popular in the 1950s with an advertisement campaign showing James Dean wearing the classic black-and-white "Chucks."
The new design features the Nike Lunarlon sock-liner, which supports the arch line. The new model also includes a super-short shoe lining made of micro-suede to make the shoes more breathable, according to cnbc.com.
The iconic All Star logo is now embroidered, and the shoe includes shoelaces and grommets that match the color of the canvas upper and stitching. The Chuck II includes a non-slip tongue, and the whole shoe is made of a more durable material than previous models, according to converse.com.
Brookhaven College students Carlos Yanez and Ayush Dangol said they would wear the new design because it promises to be more comfortable. The original design was released in 1917 and has since become a favorite of basketball players, celebrities and everyday people, according to an article on bustle.com.
Richard Copcutt, vice president and general manager of Converse, said the company listened to customers to ensure the new shoe kept the beloved original design, according to cnbc.com.
In the 1970s, Converse One Stars came on the scene. The One Star featured a suede design with a star accent on the side and quickly became a bestseller.
According to bustler.com, in the 1980s and 1990s, Chucks were once again popularized by pop culture icons of the time. Musicians such as Joey Ramone and Kurt Cobain wore the shoes on- and offstage. The shoes became nationally recognizable, and in 1997, the company reported producing 550 million pairs, according to complex.com. But in 2003, sales declined, and Nike purchased the company.
The Chuck Taylor All Star II comes in four solid colors: blue, red, white and black. The high-top variation runs for $75 and low-tops cost $70, a $20 increase compared to the classic Chuck Taylor All Star. The new shoe is available for purchase at converse.com.