Five Fun Fletcher's Facts
By Travis Baugh
Staff Photographer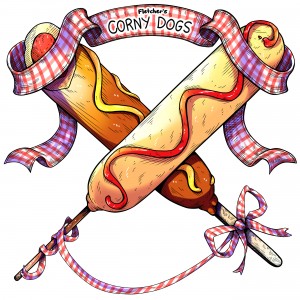 • Carl and Neil Fletcher sold their first Corny Dogs at Fair Park in 1942, which makes the 2015 State Fair of Texas the 73rd year for Fletcher's.

• Fletcher's stands sell more than 600,000 Corny Dogs during an average three-week fair season.
• About 25 tons of cornmeal batter mix are needed to coat enough Corny Dogs to meet the demands of fairgoers.
• This year is the first that Fletcher's has offered vegetarian Corny Dogs.
• On "Thrifty Thursdays," Fletcher's Bird Dog, a turkey Corny Dog, will cost six coupons – normally they cost 10 coupons (October 1, 8 and 15.)