Spooky Trot scares up an appetite
By Sara Prendergast
Staff Writer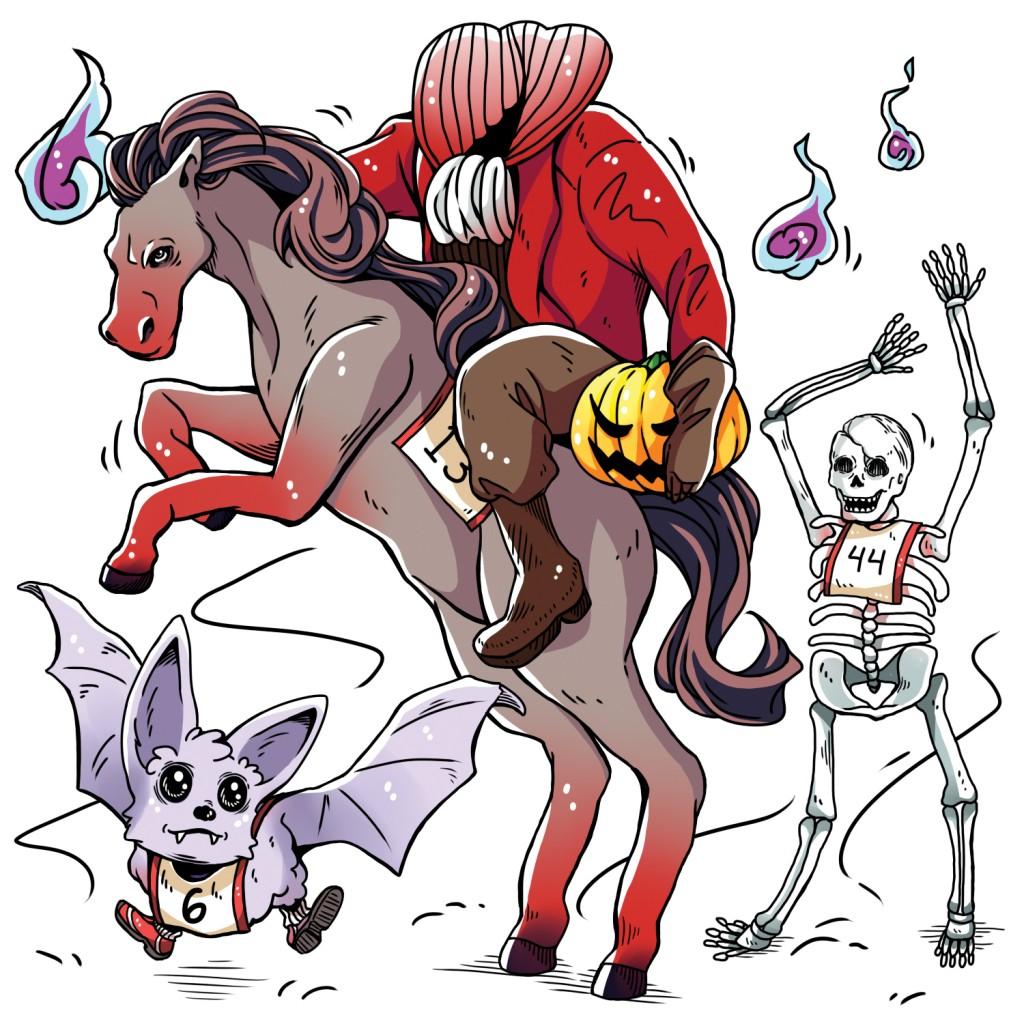 Fall is a time for chilly temperatures, pumpkin-flavored everything and Halloween. And for Brookhaven College students, staff and faculty, fall means it is time for the annual Spooky Trot 5K Run/Walk.
The Spooky Trot is an annual 5K event established by Brookhaven Police Corporal Vikki Ethington. This year it will be held on Oct. 30, and will support the Brookhaven food pantry through the collection of non-perishable food items for the entry fee.
The Spooky Trot is open to the public of all ages. The event will be held at the Brookhaven jogging trail with the starting line near the southeast corner of the P4 parking lot. Runners will begin at 7:30 a.m. and walkers will begin at 8 a.m. The pantry, located in T319, is available to all Brookhaven students, staff and faculty who are in need of assistance with meals.
Food pantries have been started at campuses all over the U.S. in response to the increase of foodinsecure students.  According to tfbn.org, "The [Department of Agriculture] defines food insecurity as meaning 'consistent access to adequate food is limited by a lack of money and other resources at times during the year."
According to the College and University Food Bank Alliance, food insecurity among students can be the result of varying factors. these may include the increasing need for students to support their families and work full-time. Increased college costs and static wages are also causes of food insecurity, according to cufba.org.
The Brookhaven food pantry has grown substantially since the Spooky Trot was founded, Ethington said in an email. The largest amount of donations comes between September and October, Ethington said. However, the event has brought awareness of the food pantry and has encouraged students and faculty to donate year-round.
In 2014 the Spooky Trot brought in more participants than previous years and that number, Ethington said, is expected to grow again this year. A total of 241 Brookhaveans donated items last year and 169 participated in the race. "A lot of people like to donate food just to get a shirt and help a good cause even if they don't intend on walking or running," Ethington said. The total amount of food donated in 2014 was 1,440 lbs., the equivalent of 962.2 meals.
Ethington said it takes many volunteers to make the event happen. She created a committee consisting of faculty and staff including Brookhaven President Thom Chesney.
"My main role is to be supportive and seek underwriting for the event to help control costs and connect with community partners and businesses," Chesney said. "I also try to run or walk the event if I am in town."
Admission for the Spooky Trot is 10 non-perishable food items or $10 cash. "Any money that is donated for the food pantry through the Spooky Trot is spent on food," Ethington said. "Examples of non-perishable items are canned goods such as fruits, vegetables and meats; dry goods such as pastas and cereals and other non-refrigerated products like nut butters.
Medical City Dallas Hospital sponsors the event and donates the participant T-shirts as well as money for trophies, prizes and water available during the event. This year it will also be donating racing bibs to all participants. Prizes will be awarded to the top three running times in both men's and women's divisions, according to brookhavencollege. edu.
"We encourage all walkers and runners to dress for the occasion. There have been some amazing costumes over the years. This is always a fun part of the event for us," Ethington said.
Students can stop by the police department at B200 or visit brookhavencollege.edu to register online. T-shirts will be given to the first 300 participants who register. If shirts are not claimed, they will be available for purchase on race day at $10 or with the race entry donation. "We would love to have a large and spirited turnout," Chesney said.