BHC runners' club races to organize, recruit
By Jake Griffin
Contributing Writer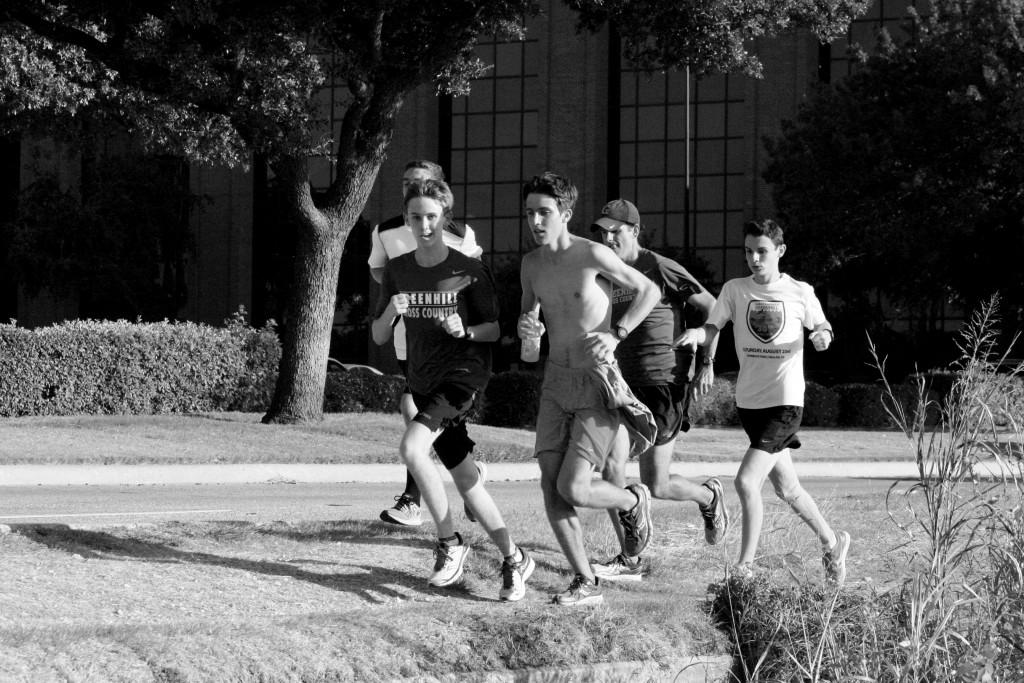 Prior to the Fall 2015 semester, there was no club for students interested in running. English professor and running fanatic Scarlett Hill said she realized this and decided it was time to start something new.
The Beginner Runners Club meets at 6 a.m. on Mondays and Wednesdays. The advanced group meets at 1:30 p.m. Mondays and Wednesdays. About 50 students have joined the club's eCampus page.
The group meets at the start of the Brookhaven trail, and typically lasts about 30 minutes, though the meetings will likely increase in time as students get more accustomed to the routine. The group plans to continue meeting for the rest of the semester, and may even add dates and times to meet as the semester progresses.
"I'm a part of the Road Runners Club of America," Hill said. "It's something I've been doing for the last two years. When I'm not in school, that's what I'm doing. And it occurred to me that there was nothing really like that for students on campus."
Hill said she is excited about the club she put together, both on and off the Brookhaven trail. Initially, she was unsure whether or not the club would thrive. "Finding the students who wanted it, I didn't know how to do that, so I just made some posters and said, 'Brookhaven running club! Contact me,'" Hill said.
While some in the club are training for a future race or marathon, others are trying to get into good habits and create healthier lifestyles. "I think everyone has their own different goals. We just work together in achieving those goals," student and runner Mayra Wells said. "We just want to get back into the swing of things."
Of the students who have joined the running club, about 10 showed up at the first meeting. "I wasn't sure if anyone was going to turn up," Hill said. "That was encouraging. Then we met for a little while, and then we walked around the track and talked about what they wanted, because in the end, the running club isn't about me – it's about the students."
Hill said the ultimate goal is to have a club where students can organize meetings together and continue on their own endeavors. "I'm an evangelist for running because it really helped me," Hill said. "I lost a lot of weight when I started running, and I have never been athletic."
"It's been astonishing to me, really, how many people are interested," Hill said.