Club investigates Britain's past
By Ravin Lee

Art Director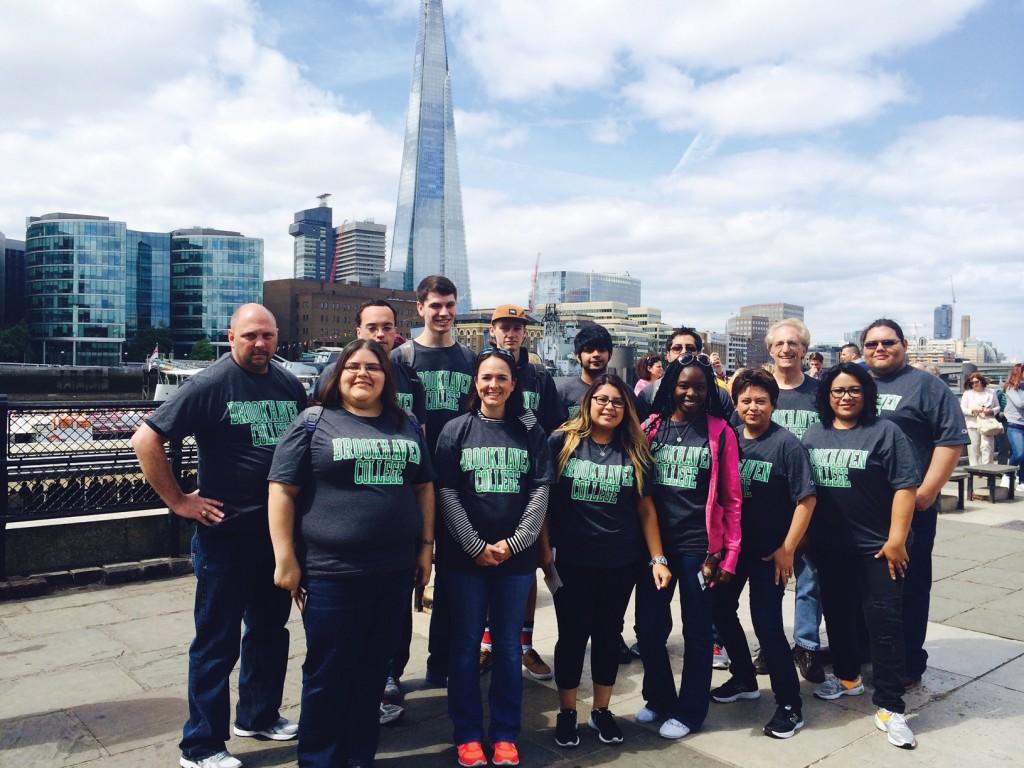 Within two seconds, former London Metropolitan police marksman Anthony Long, known as "The Eliminator," allegedly shot eight bullets from an unmarked vehicle. Six bullets struck and killed Azelle Rodney, a suspected drug trafficker. Ten years later, Long is on trial for Rodney's murder.
One of the first things the 13 students of Brookhaven College's new Criminal Justice Club did while visiting London in June was listen to testimony from the pathologist on the police shooting case.
David Griggs, government and criminal justice adjunct faculty, said the Criminal Justice Club formed near the end of the Spring 2015 semester. They took a leap across the pond to London over the summer to experience things most students do not get to experience, Griggs said.
Griggs, an attorney at the Law Office of Wendel A. Withrow, and Michael Freeman, visiting scholar and Dallas police officer, are coadvisers to the Criminal Justice Club.
Members of the club went to places such as the New Scotland Yard, home to the London Metropolitan Police Department; the Metropolitan Police Museum; Inns of Court, where future lawyers study; the Central Criminal Court of England and Wales, commonly known as Old Bailey, and several other landmarks relating to the history of criminal justice.
Griggs said the club chose London because it is where criminal justice began. "Sir Robert Peel was considered the father of modern policing," he said. "He was the one that convinced the British parliament to create a police force." Freeman said one of the most interesting moments of the trip was holding Peel's cane at the The Crime Museum while students were trying on bobby uniforms. British police officers are commonly called bobbies.
Griggs said they were taken to a boardroom and met with top people in their terrorist department. "We had a briefing on terrorism in London [and] the ISIS threat," he said.
Griggs said the students will remember the fundamentals of criminal justice they learned on the trip. "The best way to learn is to actually go somewhere and experience the history," Griggs said. "The students who went on this trip will never be the same because they got to see the true beginnings of policing and democracy."
Anthony Spencer, a student and president of the Criminal Justice Club, said watching the changing of the gaurd at Buckingham Palace was an honor.
Griggs and Freeman said they hope to have another trip in summer 2016. For interested students, an organizational meeting of the Criminal Justice Club will be held at 6 p.m. Oct. 26 in K248.