Blue Bell to return
By Brittany Vinson
Staff Writer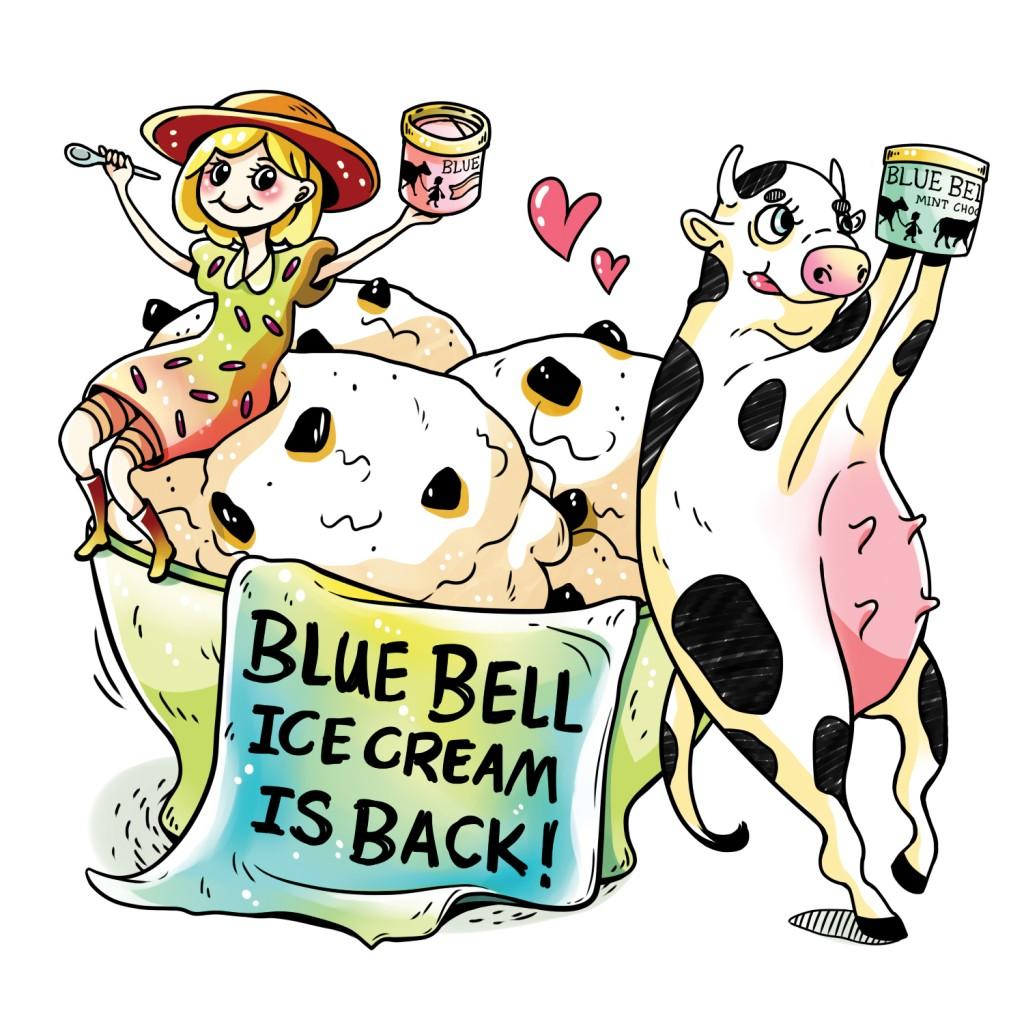 Blue Bell Ice Cream is back on the horizon following a six-month halt in sales after issuing the first recall in its 108-year history on Mar. 13, voluntarily removing all of their products from stores.
The famous homemade ice cream will return just in time for the holiday season. A summer filled with vacations and cookouts sans-Blue Bell is over. According to a press release on bluebell.com: "Blue Bell Ice Cream will enter phase two of its five-phase market re-entry plan on Monday, Nov. 2. Phase two includes distributing to north central Texas (Dallas, Fort Worth and Waco areas)," and north central and southern Oklahoma."
The five flavors Blue Bell has chosen to reintroduce first include: Buttered Pecan, Cookies 'n Cream, Dutch Chocolate, Homemade Vanilla, and The Great Divide, according to bluebell.com.
"We have experienced tremendous consumer response and support since our return to stores on Aug. 31," Ricky Dickson, vice president of sales and marketing for Blue Bell said in a statement on bluebell.com. "This support, coupled with our current production capacity, has slowed our ability to enter additional distribution areas."
However, Tabitha Hafford, a student, said she is not sure if she will be one of those shoppers in line at the grocery store to buy the ice cream. Originally from Texas, Hafford grew up eating Blue Bell ice cream and loves it. Hafford said she still does not feel very comfortable eating the brand's ice cream. "Do I risk my family just for some ice cream?" she said.
Listeria is a bacteria that causes 260 deaths annually in the U.S., according to the Centers for Disease Control and Prevention. The CDC reported 10 people died from the Blue Bell listeria contamination.
Hafford said she does not want to be one of those people who risks buying a bad batch. So for now, she is going to steer clear of Blue Bell.
Multiple Blue Bell workers described the lack of cleanliness of the Brenham production facilities before the listeria outbreak. "The hot water would run out routinely, meaning surfaces remained potentially toxic," one employee said according to a Dallas Morning News editorial.
The equipment would be put back in use, while condensation would drip from vents and pipes into food products. Blue Bell returned to Brenham, Houston and Austin freezers on Aug. 31 after all of its facilities underwent extensive decontamination.
Alene Love, Brookhaven College health center assistant, said she does not think there should be any hesitation in purchasing the ice cream. "Not unlike a lot of other places that have had health scares … you have to hope that they did their job well," Love said.
"You can't go through life being scared of everything." When Blue Bell makes its way back to north central Texas on Nov. 2, Love said she will be purchasing the famous homemade ice cream once more.
"The laxity and indifference … described makes us question why Texans are so quick to herald Blue Bell's return," according to the DMN editorial. "Loyalty to a time-honored brand has an endearing quality. But blind loyalty can be a dangerous thing. Blue Bell still has work ahead to earn back the trust it so badly squandered."