By Sara Prendergast

Staff Writer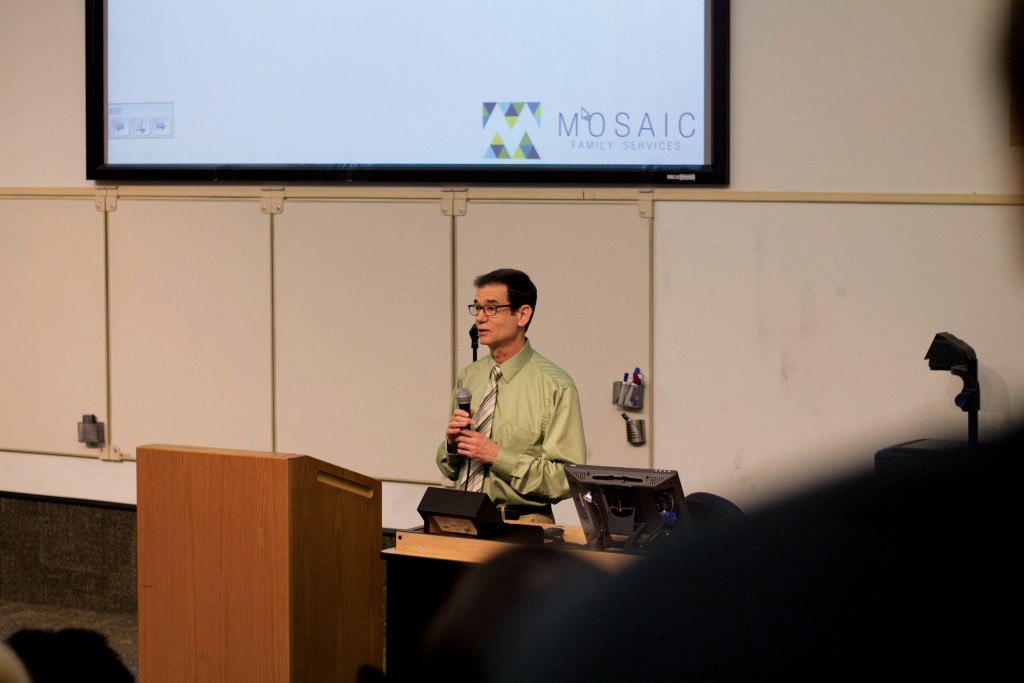 Human trafficking is a modern form of slavery and can affect people from different demographics. Its injustice can be seen throughout the U.S. and has prompted some to speak up against its violence. The Brookhaven College Institute of Political Studies invited Bill Bernstein, deputy director of Mosaic Family Services, to speak to students, faculty and staff about human trafficking on Oct. 14.
Bernstein began the presentation with a story of a boys choir brought to North Texas from Zambia by a pastor. The pastor promised the children an opportunity to come to America, where they would be educated and raise money that would go back to their village.
The living situations were not what they were promised. They were packed into trailer homes and slept several to one bed. They were punished by having electricity shut off. The majority of funds raised were ultimately given back to the pastor to pay for food and rent. "This [story] shows you the reality of human trafficking,"
Bernstein said. "It isn't necessarily about people being locked in a basement somewhere or being chained. The only thing that kept these boys from leaving was psychological control. They really felt that they couldn't get away."
Bernstein said psychological control is almost always more powerful than physical control. Traffickers know the tactics that will lead their victims to submission. These tactics may be violent but may also include blackmail, false promises, deception, manipulation and debt bondage, according to traffickingresourcecenter.org.
Bernstein added that people who are trafficked might not realize they are enslaved. During counseling sessions at Mosaic, victims would say that they chose this situation for themselves. "They may have owed money in their native country and took a job in America to repay that debt and send the rest back to their families," Bernstein said.
Bernstein and Mosaic aim to empower victims. "Our services include legal representation, shelter, counseling, advocacy and community education," Bernstein said. "Our objective is to empower these people. To give them a voice and the ability to make a choice – something that they hadn't been able to do before."
The presentation was part of the Open Book Project. According to brookhavencollege.edu, the project started in 2010 and began as a common reader initiative. The goal of the project is to "create a sense of community among students, faculty and staff through the reading of a single book," according to the website. This year, the book is "A Crime So Monstrous" by E. Benjamin Skinner. The book is about the realities of human trafficking around the world.
Mosaic is partnering with the Service Learning Office to host events throughout the year that will benefit those affected by human trafficking. Andrew Deibert, BHC Service Learning and Civic Engagement Coordinator, said, "This year, we built teddy bears for the children of Mosaic, and we're hosting the Bear Necessities Drive that will collect household items for the families in the shelter." Deibert also said he asks students to provide encouraging or inspirational notes to the victims.
For more information on human trafficking and ways to support Mosaic Family Services, readers can stop by the Office of Service Learning in S201 or visit Mosaic's website, mosaicservices.org.