Violence sparks regulation
By Diamond Victoria 
Managing Editor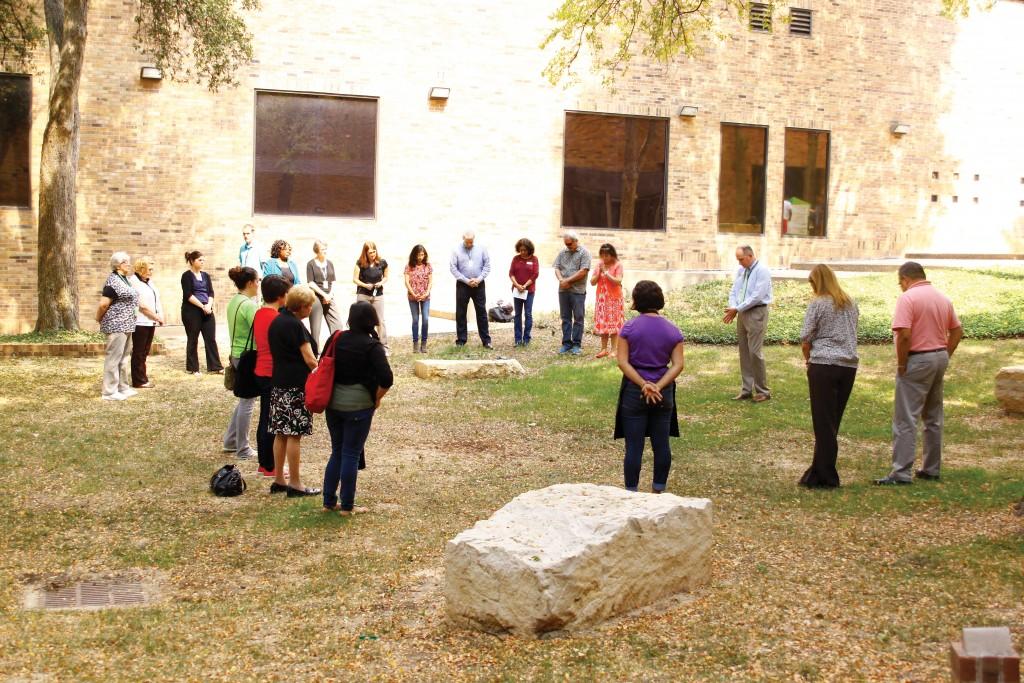 Oregon mass shooting has prompted politicians and activists to push for stricter gun laws.
As a handful of students at Umpqua Community College settled into their English class on the morning of Oct. 1, one classmate opened fire on those around him, killing 10 and injuring nine others.
Detectives Joe Kaney and Todd Spingath raced to the scene in response to a 911 call and found themselves in a stand-off with Christopher Harper-Mercer, 26, until the shooter ultimately lay dead in a hallway from a self-inflicted gunshot wound to the head, according to oregonlive.com. The fatalities included nine students and the shooter's professor.
This marked the year's 294th mass shooting in the U.S. With no clear bipartisan agreement on the regulation of guns, many speculate this type of violence will continue.
According to a study by Harvard University that looked at the average days between mass shooting since 1982, there was an average of 200 days between mass shootings from 1982-2011.
The term "mass shooting" has been reserved for incidents involving four or more homicide victims, according to the FBI. From 2011-2014 the frequency of mass shootings rose to an average timeframe of 64 days  between incidents.
"The whole thing saddens my heart," Charles MacCarthy, a Brookhaven College student, said in response to the shooting in Oregon. "I see these things and it's not a surprise to me. But at the same time, I know I can do something."
In 2007, the same year the Virginia Polytechnic Institute and State University (Virgina Tech) mass shooting took place, the percentage of Americans favoring stricter gun regulation dropped to 51 percent, the lowest in several years. But in the wake of the Sandy Hook Elementary School shooting in 2012, support for gun regulation rose to 58 percent, according to consumeraffairs.com.
Gun regulation laws have been a hot-button issue among politicians over the past several years. Currently, each state in the U.S. makes its own laws regarding the purchase and ownership of firearms. Despite restrictions set in place, such as background checks required by licensed gun dealers, the gunmen in the three latest high-profile campus mass shootings in the U.S. (as of press date) obtained their guns legally, according to The New York Times. This is partially due to the fact that buyers in the U.S. are not required to purchase from federally licensed firearm dealers.
Private sales of firearms in the U.S. are legal and can include vendors such as family members or websites. According to smartgunlaws.org, private sales amount to 40 percent of overall firearms sales each year and do not require any examination of the individuals.
Purchasers of firearms from businesses with FFLs must undergo a brief questionnaire on their criminal and mental health background. This system, set up by the government, requires individuals to answer yes-or-no questions regarding their mental health, among other inquiries, prompting businesses to submit those answers to an FBI database, the National Instant Criminal Background Check System, or NICS.
The Umpqua shooting followed several social media posts from the shooter hinting at alleged mental illness and problems with organized religion, according to an article in The New York Times. One disqualification for obtaining a license, or suspension for further review, is involuntary commitment to a mental institution. However, this is seemingly overseen in the approval process, likely allowing several disgruntled, gun-wielding individuals to extend their frustrations onto innocent bystanders, according to workthreat. com. Additionally, nytimes.com reported that documented health problems and criminal histories did not prevent at least eight of the gunmen in 14 recent mass shootings from obtaining their weapons.
"He did not like his lot in life," a law enforcement official said about the Umpqua shooter in an article with The New York Times. "It seemed like nothing was going right for him." According to the Associated Press, the Oregon shooter was armed with six guns including a Glock pistol, a Smith and Wesson pistol, a Taurus pistol and a Del-Ton assault rifle.
Despite some opposition to lenient gun laws, evidence shows that in 2013, while a portion of the U.S. faced an economic crisis and recession, the gun industry added more than 37,000 new jobs, with an average salary of $47,000, according to dailycaller.com.
Governor Greg Abbott passed Texas's campus carry law in June 2015 to take effect in August 2016. The campus carry law will allow gun owners with concealed handgun licenses to bring their firearms onto college campuses, though it contains a concession allowing college presidents to declare specific gun-free zones.
However, in opposition of campus carry Jessica Jin a University of Texas at Austin student initiated the social media campaign "#CocksNotGlocks," which set out to disprove the idea that guns on campus are effective in preventing school shootings. In an article from thinkprogress.org, Jin said sex toys are: "just about as effective at protecting us from sociopathic shooters, but much safer for recreational play."
John Klingensmith, Brookhaven College Chief of Police, said in an interview with The Courier this past summer: "We have two years to get in order what it is we want as far as gun-free zones … as long as we don't violate the legislation or the bill." Gun-free zones may include the Early College High School, the Head Start building and the Crisis Counseling and Advising Center.
Jin has organized a protest on the UT campus in response to the recent law. The "#CocksNotGlocks" event is scheduled for August 2016: the same time the aforementioned law takes effect.
The Oregon shooting nudged President Barack Obama to remark on the topic in a televised address to the country. He called for change to the formulaic media response to mass shootings and questioned the current gun laws, including background checks and mental illness.
The Umpqua shooter was not the first of his kind, and it does not appear he will be the last. The president continues to express his desire for stricter regulation on a national level, according to whitehouse. gov.
"It cannot be this easy for somebody who wants to inflict harm on other people to get his or her hands on a gun," Obama said.