By Sara Prendergast
Staff Writer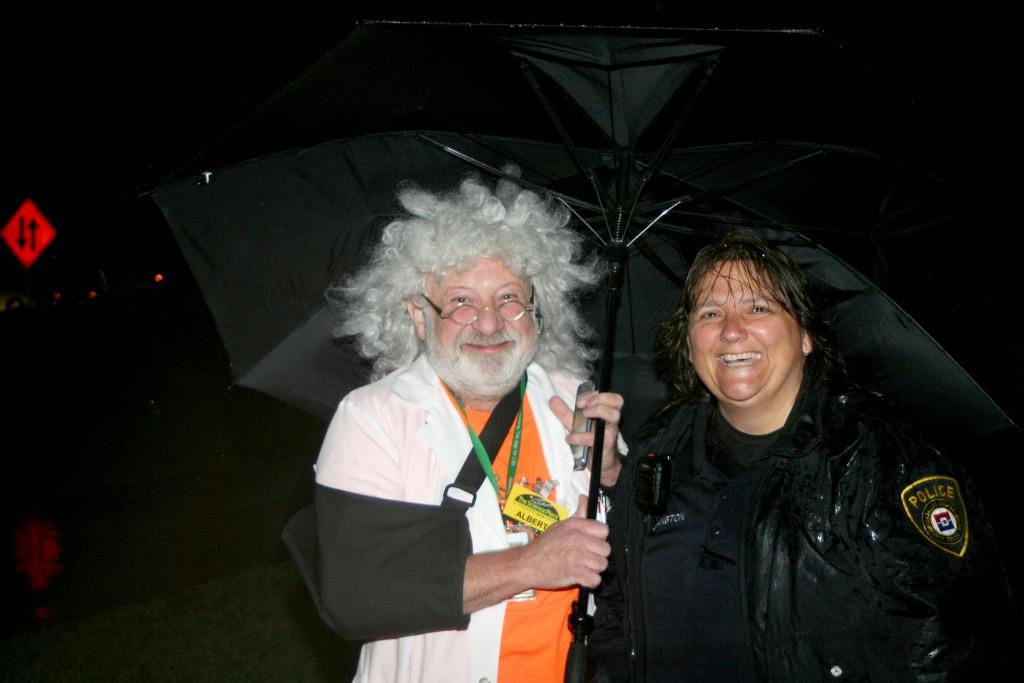 It was dark, cold and pouring down rain when members of the Brookhaven College community met for the fourth annual Spooky Trot 5K Run/Walk. Volunteers huddled under a small tent to register the soaking-wet runners who would battle the flooding trails, muddy sidewalks and soggy grass.
Spectators took cover under trees, waiting for friends to cross the finish line while police officers called out the race times.
The event began just before 7:30 a.m. under a dark sky. Brookhaven Police Cpl. Vikki Ethington said 241 participants signed up for this year's Spooky Trot. Of the total registered participants, 50 signed up to run, but only 30 turned out to the event.
Entry fee for the race was a donation of 10 non-perishable food items to benefit the campus food pantry or $10 to purchase food for the pantry.
The pantry, located in T319, is available to all Brookhaven students, staff and faculty who are in need of assistance with meals.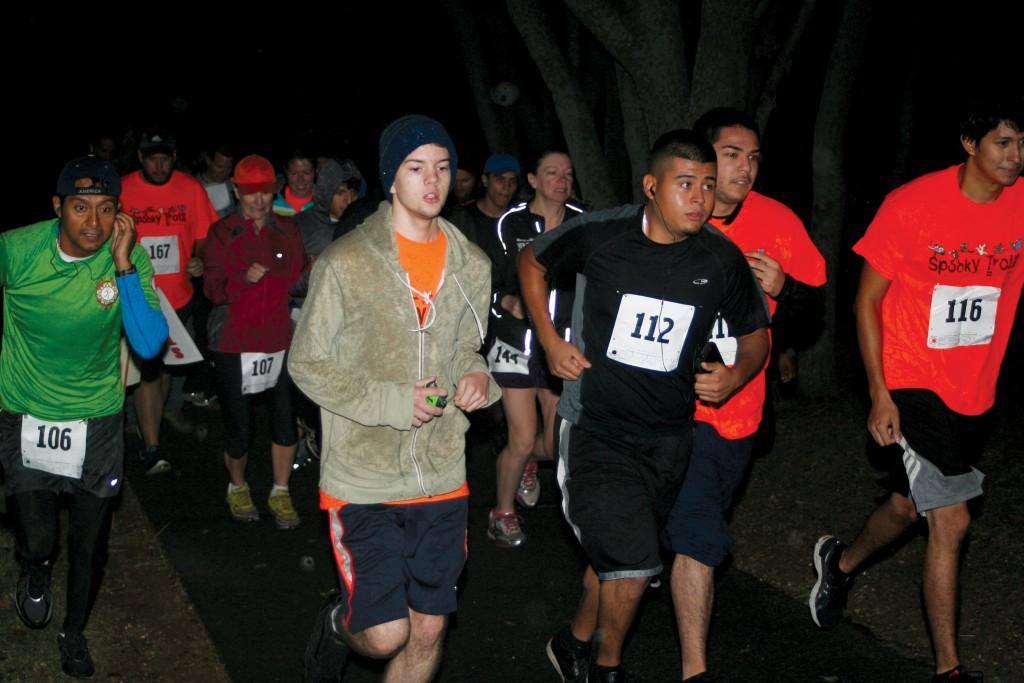 Javier Perez, president of the Brookhaven Running Club, said the rain hydrated him. "It felt cool and good and kept me going," he said.
Prizes were awarded to the top three fastest men and women. The first place award for men was given to Brookhaven adjunct math professor Antonio Lopez, clocking in at 18 minutes, 33 seconds.
Lopez currently holds the title for fastest participant with a time of 16 minutes, 21 seconds, which he obtained at the 2014 Spooky Trot.
"I'm a triathlete and getting ready for an Ironman." Lopez said. "I always like to enter races for good causes. Many times you will see me running in Dallas for a cause to help others." 
Third place winner in the female category, Sarai Orellana, a student, said: "I ran today's 5K because I'm a member of the Brookhaven Running Club, and I have been participating in the Couch-to-5K program. We started five or six weeks ago, and this was a great opportunity to see my progress."
The Couch-to-5K program helps almost anyone get off the couch and run 5 kilometers or 30 minutes in nine weeks, according to c25k.com.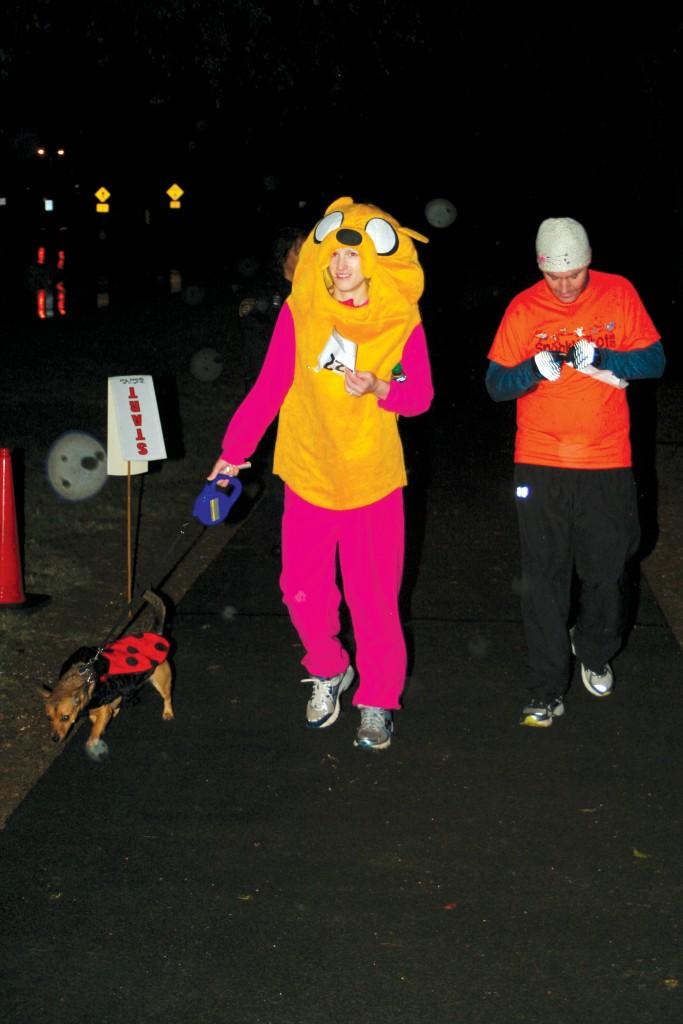 Orellana  said she dedicated each mile to her parents, nieces and nephews and attributes her success to Scarlett Hill, Brookhaven English professor. "I wanted to make a change in my lifestyle," Orellana said. "I saw what the running club had done for my English professor … and it motivated me to get involved."
Costumed participants were also present at the Spooky Trot. Winners for best costume included Brian Borski, Brookhaven director of Student Life, as a caveman, Andrew Deibert, Brookhaven Service-Learning and Civic Engagement coordinator, as an "Airhead," and nieces of Lopez, Yuliana and Marley Velazquez, as superheroes.
"The Service-Learning Office has been instrumental with getting the event going. We also have a lot of help from Brookhaven history professor Jennifer Allen and her students. They have been keeping the food pantry organized," Ethington said. She added that any items near expiration are taken to the North Texas Food Bank.
Donations for the food pantry are always accepted, and meals are available to those in need year-round. Readers can contact Vikki Ethington at [email protected] for more information.
The 2015 Spooky Trot brought in 1,377.6 lbs. of food. "We still need to go shopping for those that gave cash but we already have almost 400 lbs. more [food] than last year." Ethington said.