Music inspires recycled art
By Evan Henry

Music Editor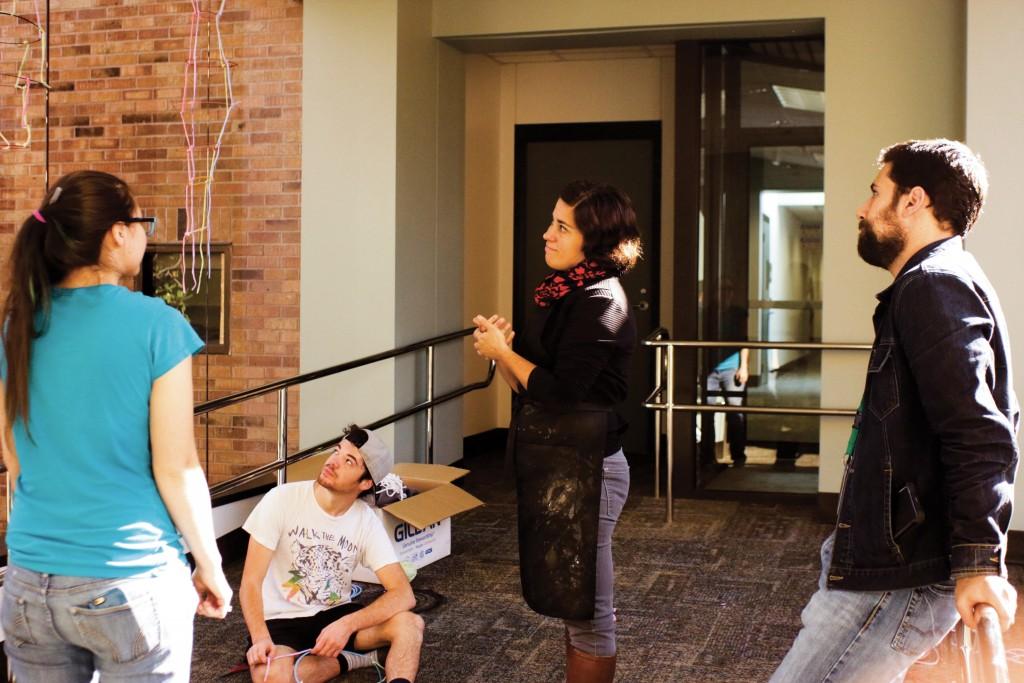 Each semester, students in Natalie Macellaio's 3-D design class are given two weeks to design, manufacture and install their own minimalist, foundobject- based art installations.
Macellaio works in conjunction with Jason Bennett, Brookhaven College music and humanities professor. This is the second semester the two have added music to the art project. Six installations have been displayed across Brookhaven's campus.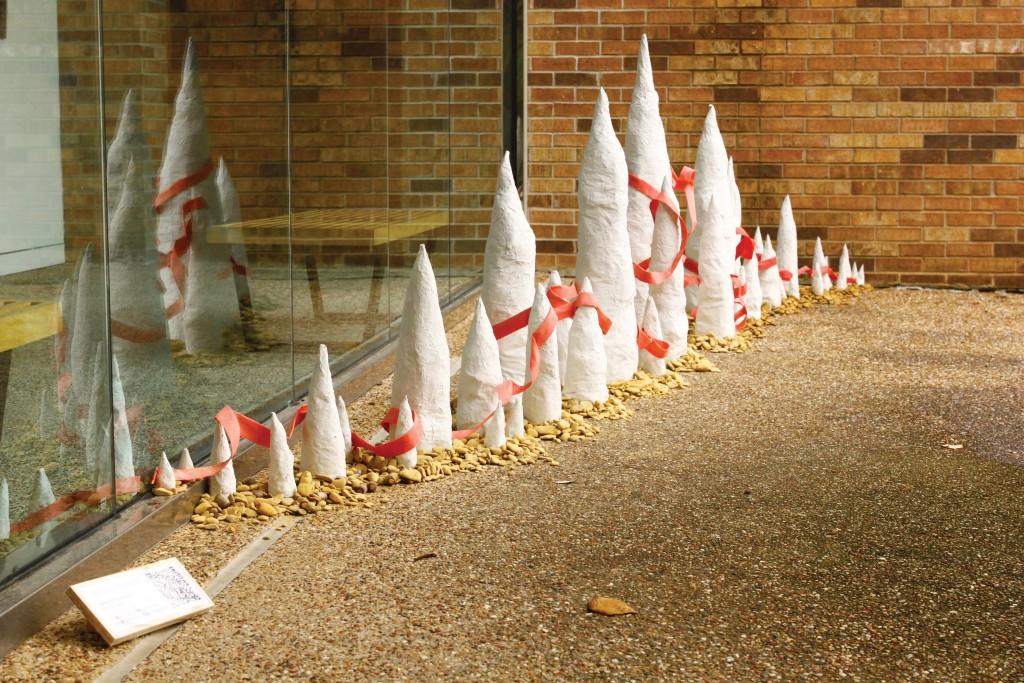 The 3-D design students used the elements and principles of art to describe the works of artists from Beethoven to Sigur Rós. Their creations have been installed in crevices and open spaces around campus with consideration to the environment.
To make the projects interactive, the student artists included QR codes printed beside their works with links to the music selected to accompany the viewing. Students were asked to reflect on what they were seeing and hearing. Sierra Sanchez, a student, said that finding, rather than buying, materials for the installations was almost easier. Some students incorporated T-shirt scraps, wire, foreign and domestic newspapers, as well as household items.