Yoga Club helps students relax
By Jose Garcia

Contributing Writer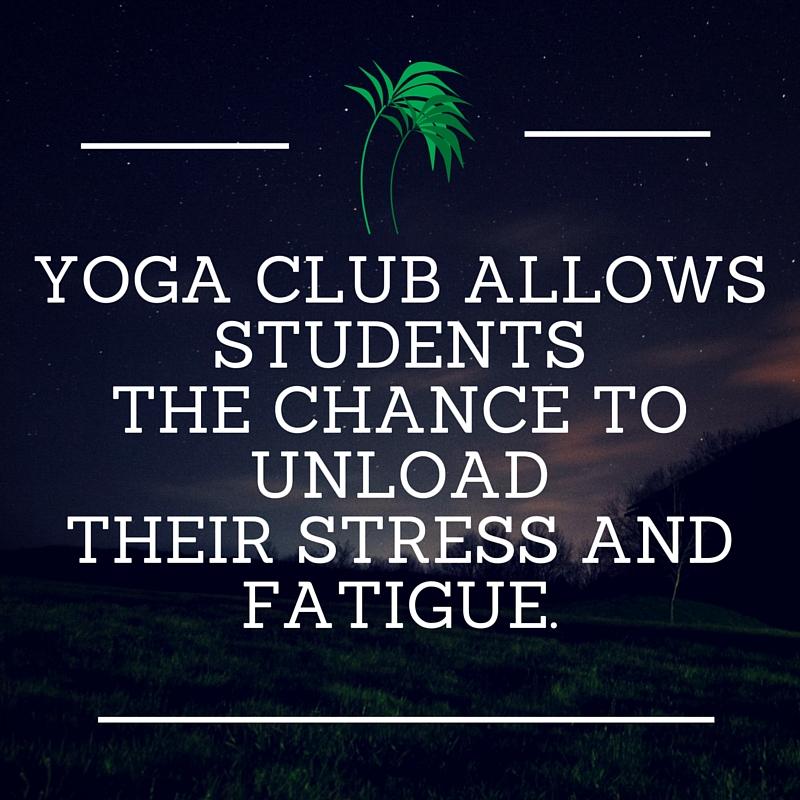 College students often face stress and fatigue. Some students find relief at home, but sometimes being at home does not help. Other students, such as Mateus Moura, have trouble concentrating in class. Moura searched for ways to solve that problem. After trying to learn yoga through videos with no success, he joined the Yoga and Meditation Club at Brookhaven College and was able to learn properly.
After two semesters, he said yoga has helped him change and he is now the club's vice president. The Yoga Club allows students the chance to unload their stress and fatigue. Dada Advayananda, who teaches the class, has devoted his life to yoga.
Advayananda said he believes yoga is for everyone, and it has many positive effects on people. Whether a student is stressed, lacks concentration or just does not feel good about themselves, Advayananda said yoga is a good medicine for the body.
"I see yoga help people with addiction to stabilize themselves," Advayananda said. With yoga, people lose the need for anything addictive because yoga makes the mind stronger, he added.
The Yoga Club does not require registration or regular attendance. Advayananda said some students bring their friends to class. Sierra Sanchez, a student who joined the Yoga Club in August, said she has already noticed a big difference. She said she has learned how to manage the stress of deadlines.
Moura is always encouraging students to join the yoga club. "I like to get people coming to yoga because I know how much its helped me in my life, and I want it to bring that change to people's lives," Moura said.
For those students who can't make it to the yoga class or don't have the time to practice yoga, Advayananda suggests trying small exercises that can be done in class, such as lifting one's ankles up and down or lifting one's shoulders while massaging them. For people who work at computers, simply moving one's eyes up, down, left and right will work, Advayananda said.
Students interested in the Yoga Club can attend meetings at 4 p.m. on Wednesdays in T109.