Yoga instructor extends joy of meditation to students
By Jose Garcia

Contributing Writer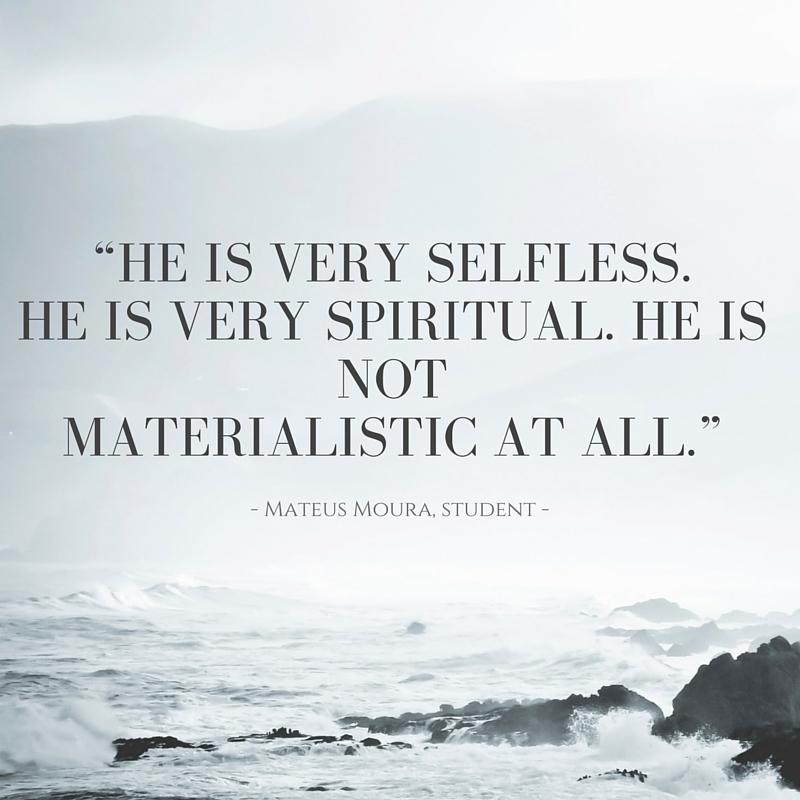 Dada Advayananda is about to begin a session of his yoga class with the Yoga and Meditation Club at Brookhaven College. Advayananda, who is 59 years old, has devoted his life to teaching yoga. His loose-fitting clothes and sandals are evidence of his simple life.
As he writes notes on a mirrored wall, the club's vice president, student Mateus Moura, warms up the class. Yoga has not always been Advayananda's method of meditation. As a teen in his home in Singapore he would look at the stars as a way of meditating. He believed meditation would help him expand his mind. "When I looked at the stars and the sky, I used to feel so nice, thinking that the world is so small," Advayananda said.
These thoughts made him question further. He contemplated his origins, the existence of a higher power, and the relationship between mind, body and spirit. During his search, he began to learn proper meditation through books. Eventually reading was not enough so he looked for someone more experienced to teach him.
He said it was hard for him to find a formal teacher he could afford. He found someone who was willing to teach him for free. "It was, for me, a blessing in disguise because after that, I met a teacher like myself who was traveling the world in Southeast Asia and he taught me for free," Advayananda said. He said he attended the University of Malaysia for one year before transferring to Cornell University and Denison University to study astronomy. But when Advayananda realized astronomy was not his calling, he decided to devote his life to teaching yoga and meditation.
"My yoga master once told me, 'If you work for the good of humanity you may face some difficulties, but you will never starve," Advayananda said. He traveled to India to train to become a yoga and meditation teacher. The training changed his life. He said the experience made him realize people can live without certain things.
"I love fruit, but I did not have any fruit for four months [during my training], only one banana," Advayananda said. After finishing his training, Advayananda went to work with a non-profit organization where he taught meditation. He traveled around the world to wherever people needed him.
Currently most of his work is in the Dallas area. He has a meditation center in Richardson. "I don't know that much about him but I just get a lot of good vibes," Sierra Sanchez, a student, said. "I am just really comfortable doing all these weird poses around him."
Moura said: "He is very selfless. He is very spiritual. He is not materialistic at all." As the class comes to an end, Advayananda introduces himself to a new member of the club. He says a quick goodbye to his students and rushes out to another college to teach his next class with the satisfaction his students are leaving.