Father, son conquer toy Empire
By Michael Dunlap
Contributing Writer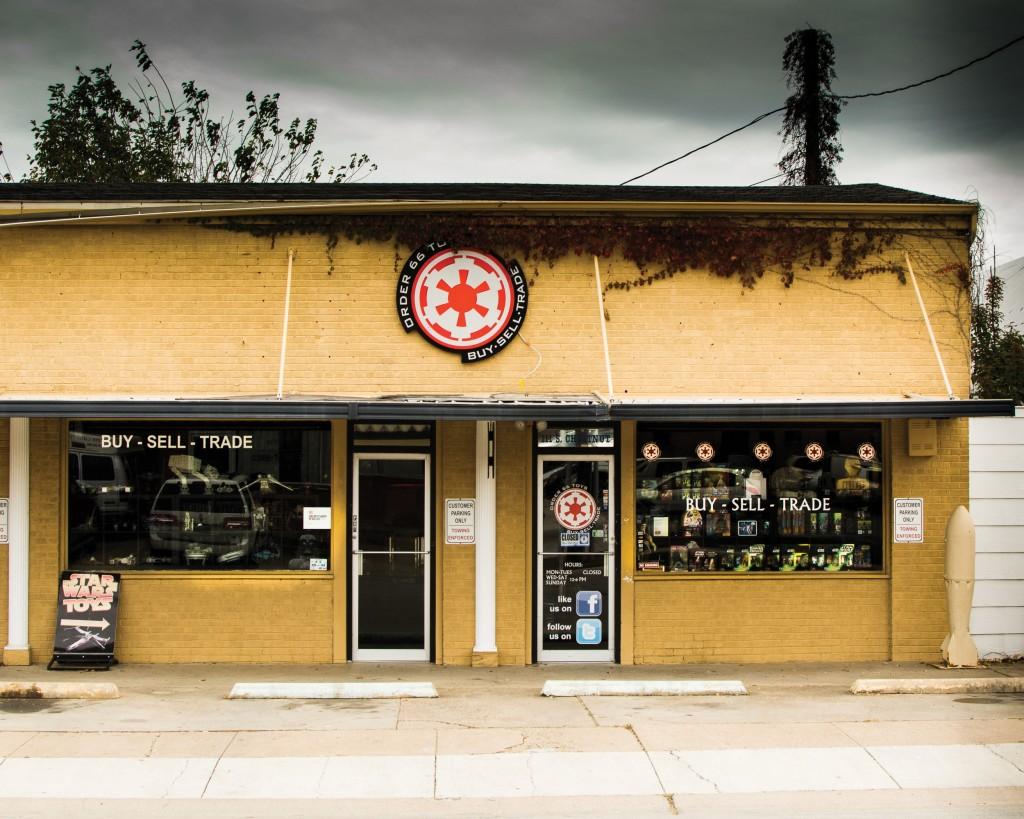 Order 66 has risen from humble beginnings to having a force grip on the local Star Wars empire. The toy store is tucked quietly off Main Street in downtown McKinney, Texas. The father-and-son team, Jeffrey and Josh Durazzo, run the store and have proven themselves a force to be reckoned with in the toy scene.
Stepping through the doors is like walking into a time machine. The walls are lined with childhood memories lost to garage sales a long time ago. A galactic battle takes place around the ceiling as nearly life-sized figures of Princess Leia, Darth Vader, Boba Fett and a Stormtrooper guard the shop.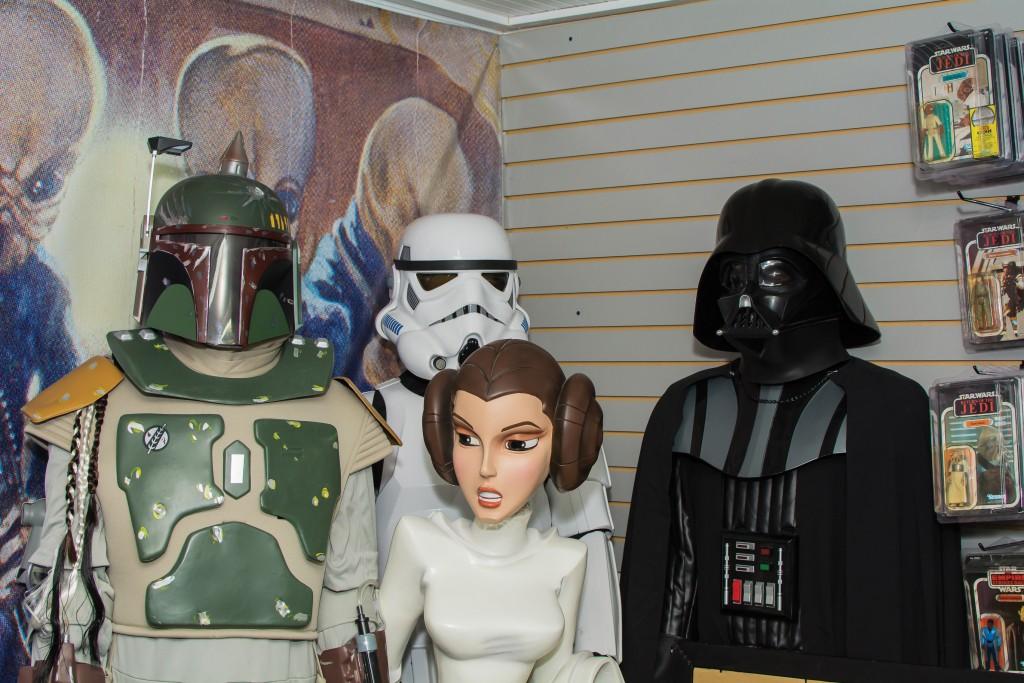 Jeffrey said the Leia figure is on of six. Carrie Fisher, who plays Princess Leia, has one of the others in her home office. Jeffrey said the store was named as a nod to the final movie in the prequels, "Star Wars: Episode III – Revenge of the Sith," in which Supreme Chancellor Palpatine reveals himself as Darth Sidious and issues a secret order to all clones of the Grand Army of the Republic with the words: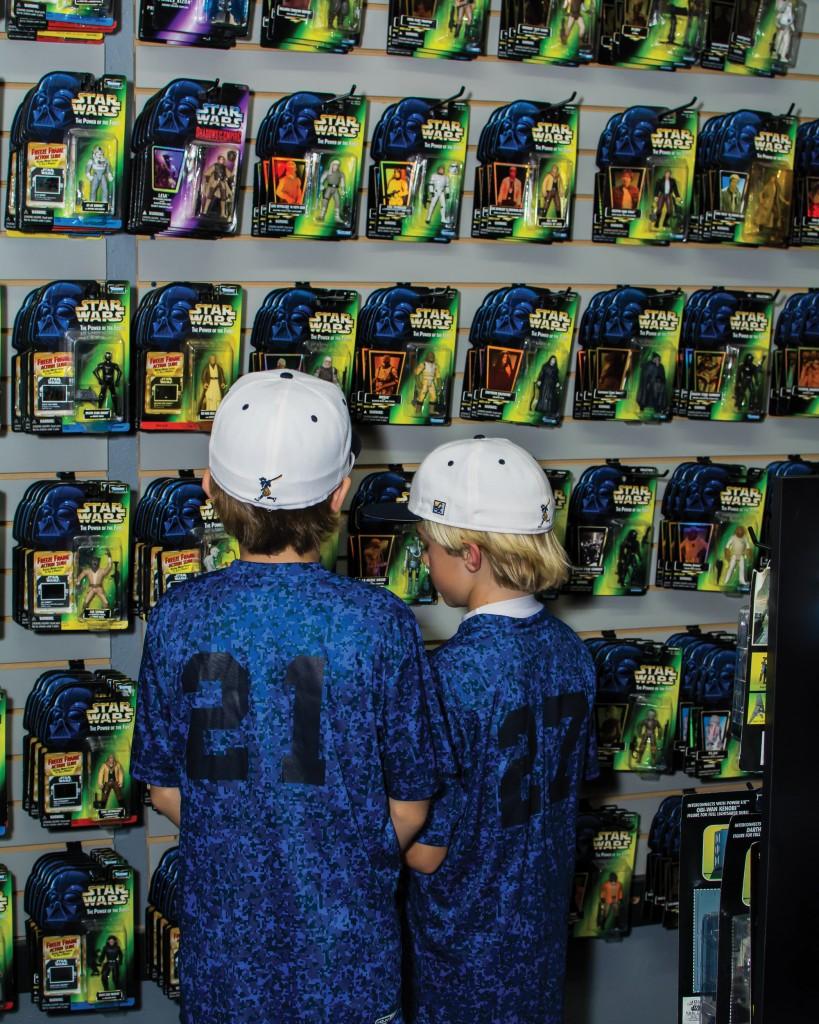 "Execute Order 66." The secret command branded all Jedi as traitors to the republic and called for their immediate execution. Josh, who was diagnosed with esophageal cancer as a teen, was unable to finish high school due to regular surgeries. His father Jeffrey, a U.S. Navy veteran with a passion for collecting comic books, wanted to start a business that would help pay his son's medical bills and provide financial security for his family, Jeffrey said.
The Durazzos have not always been devoted to Star Wars toys and collectibles. Jeffrey said their original store was a 500-square-foot space and opened in 2009. At that time, the shelves only held 12 Star Wars figures alongside miscellaneous toys, games and memorabilia.
"One day a local attorney, who I can't name, came in and bought everything in the shop, except the Star Wars toys," Jeffrey said of the day their store started to change into what it is now. Needing to restock, Jeffrey said he and Josh purchased two private collections of Star Wars toys, including original toys from the late '70s and limited edition items.
The demand had reached a new generation after the release of the prequel trilogy films. This new generation sparked the creation of the Cartoon Network series "Star Wars: The Clone Wars." Now, six years later, Order 66 has grown into a 4,000-square-foot location filled floor-to-ceiling with collectibles from every corner of the Star Wars universe.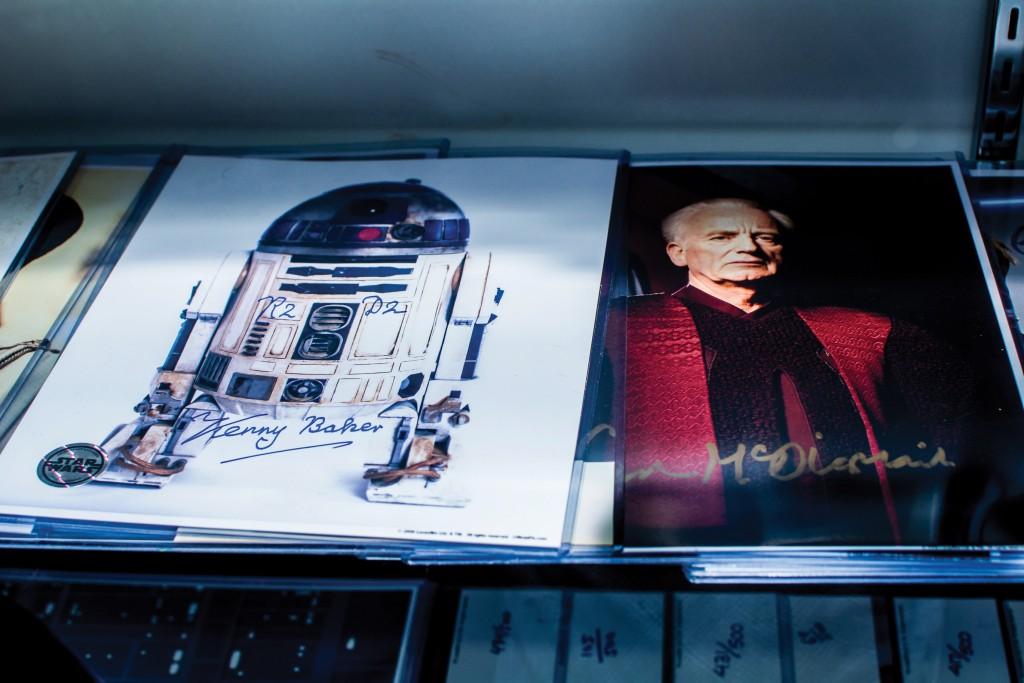 Keeping the shelves filled can be a difficult task. It requires sourcing of older collectibles to buy or trade, Jeffrey said. Despite the strong Force presence with Order 66, they still must compete with big-box outlets that generally have greater purchasing power and agreements with manufacturers.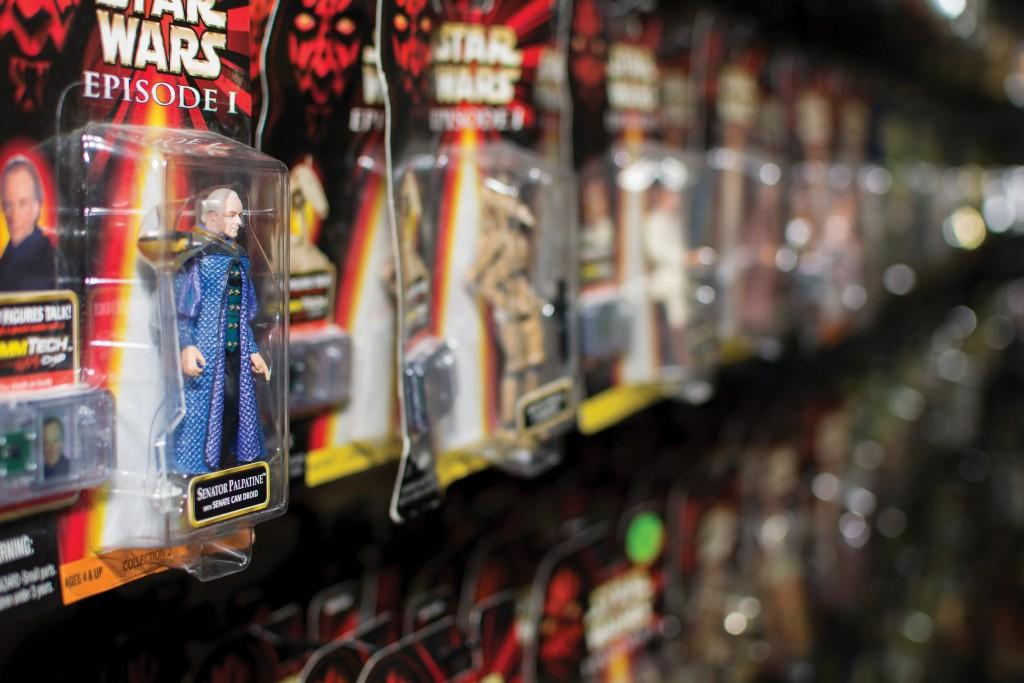 The Durazzos have remained committed to meeting their followers' demands, in some cases even buying stock from retailers, as was the case on Force Friday this year, Jeffrey said.
They have attracted not only local fans, but also collectors from around the world who purchase their merchandise online or travel to visit the shop, Jeffrey said. This family does not appear to be slowing down any time soon. Beckett Media, a collectibles authority, has enlisted Jeffrey and Josh as editing consultants for Star Wars collectibles in their price guides, the duo said.
The Durazzos opened a new location, Order 66 Toys: Episode II, in Collin Creek Mall next to Macy's on Nov. 27.