Nat Geo faces change
By Ravin lee
Art Director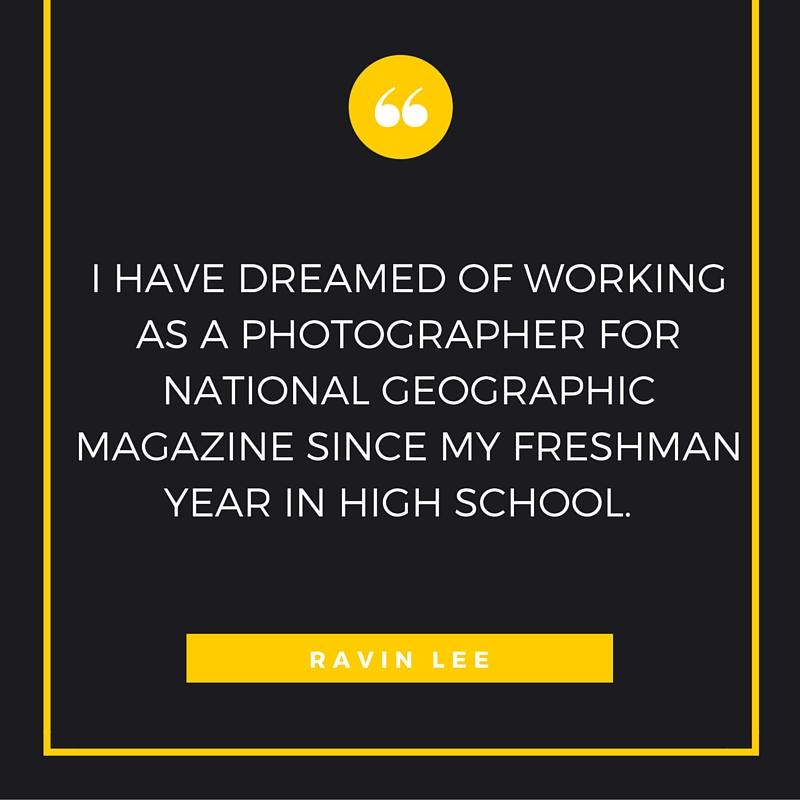 I have dreamed of working as a photographer for National Geographic Magazine since my freshman year in high school. Now, I am not so sure I want to. Not because of what the magazine is today or what it has been in the past. In fact, the history of National Geographic is rather remarkable.
In recent developments, a controlling share of National Geographic was sold to the highest bidder, Rupert Murdoch, an Australian American media magnate. I am not sure the company where I had dreamed of working for the last seven years will still represent the same values when I am ready to apply to this highly regarded publication. Will National Geographic continue to pursue a vast knowledge of the world around us?
The National Geographic Society began in 1888, and not long after, the iconic yellow-bordered magazine was first published. The magazine's first color photograph was printed in 1914. Jane Goodall began studying chimpanzees in 1961 funded by the National Geographic Society, according to the National Geographic timeline.
Though amazing things have come from the magazine and its affiliates, the second half of 2015 has been one of great change for National Geographic. The magazine has been going through financial struggles, and in early September, National Geographic and Twenty- First Century Fox Inc. struck a $725 million deal, giving Fox a controlling 73 percent hold on the company.
What worries me about the change in power is Murdoch. Who owns Fox, a subsidiary of News Corp. He is a man who is seemingly single handedly strangling the voices of a relatively independent journalism world.
With the ownership shift, the National Geographic organization laid off roughly 9 percent – a total of 180 personnel – of its staff. This is the second largest round of layoffs the company has had since the mid-90s, according to National Press Photographers Association.
Along with the 180 who were fired from National Geographic, an unreported number of people were asked to retire. According to theguardian. com, photographer Michael Nichols, who was one of those asked, said: "I was getting ready to retire in January. So for me, this is kind of a gift."
Another staff member who was laid off is Sherry Brukbacher. She tweeted: "Experienced National Geographic photo editor looking for employment. Fox merger [eliminated] many today."
Though James Murdoch, Rupert Murdoch's youngest son, has stated there are no immediate plans to change the publication, his statement still leaves room for change in the future. According to a Washington Post article, the National Geographic Society will continue to be a nonprofit educational organization with a partnership led by equal parts Fox and National Geographic.
National Geographic Society said in the Washington Post article that Fox's $725 million will allow National Geographic to increase spending on research and science and establish a center for cartography, journalism and photography. With the possibility of more research and avenues for creativity, this looks like it will be a good deal on paper. However, I still have a feeling in the long run, this deal isn't going to be a beneficial one.
Under the Murdoch name, I feel in the coming years we will see a once explorative, knowledge-seeking, creative magazine change into something more conservative with a narrow view of the world. But only time will tell whether National Geographic will stay as it is today or change, as the Murdochs slowly tighten their fists around the already choking media world.