Library pops with graphic novels
By Victor Palacios
Staff Writer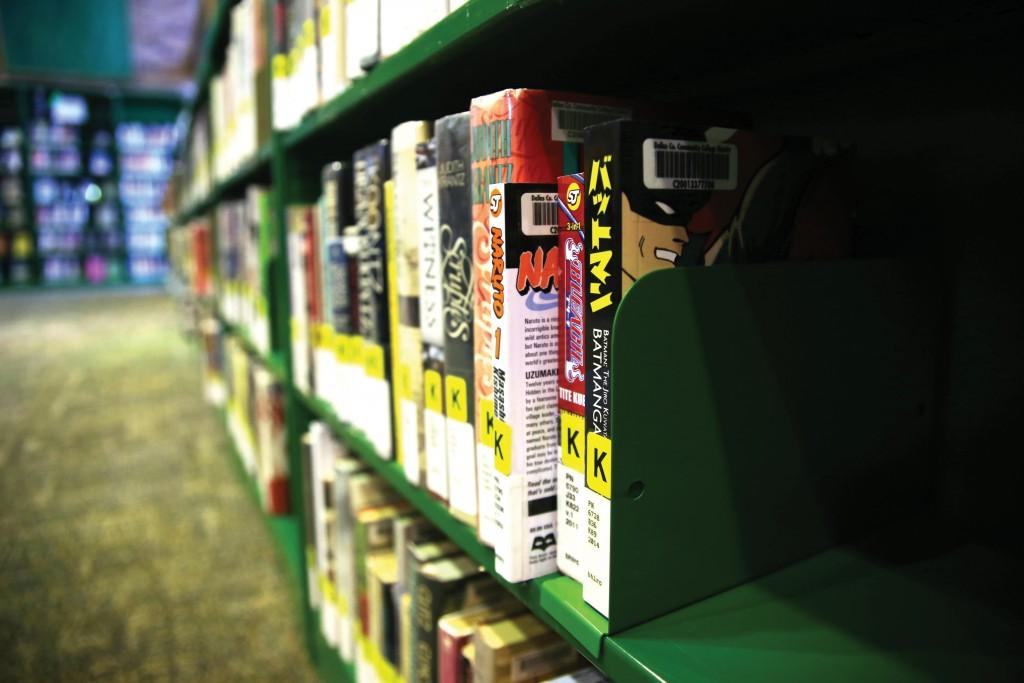 The Brookhaven College library now allows students, staff and faculty to check out its expanded graphic novel collection
The graphic novel collection at the Brookhaven College library has been recataloged into the leisure reading collection.
This means that all students, staff and faculty in the Dallas County Community College District, may check these books out for up to three weeks..
In Fall 2014, the library introduced a collection of graphic novels but only recently were they allowed to be checked out of the library.
John Flores, Brookhaven librarian, said the new books were popular, but a few students were disappointed that they were not available to be checked out.
Students were only allowed to read the books while in the library, but Flores said that has changed.
Flores said when people think of graphic novels, they likely think of comic books. "They're just like, 'Oh, superheroes, whatever,'" he said.
He also said that many people do not realize some graphic novels are well written and filled with complex characters.
"Graphic novels become more than just books; they become movies and television shows," he said.
Flores said he wanted to have some of the more thought-provoking novels that can benefit students taking certain classes. The graphic novels have highly visual art, but the story lines and issues are what he wants to introduce in order to keep readers engaged.
Graphic novel sales in the U.S. reached $460 million in 2014, according to Publishers Weekly.
Movies based on comic book stories and heroes have grossed more than $3.5 billion in domestic ticket sales, according to boxofficemojo. com.
Flores said with the popularity of new shows such as the Netflix original series "Jessica Jones," people who are not familiar with lesser-known characters are looking to comics and graphic novels to fill in the gaps.
Last year, the library prepared for the sequel to the movie "The Avengers" by adding graphic novels from its collection.
"I'm having discussions with individuals who want newer graphic novels that are more superhero-based," Flores said.
Many students, staff and faculty believe graphic novels have a future in the library. Trey Plummer, a student, said he thinks they will add variety.
The Brookhaven library staff wants to try something new to attract more students to spend time in the library.
With the arrival of the graphic novels, the library is more than a place for students to study; it is a place to catch up on comics and more