BHC awarded $2.6 million grant
By Jubenal Aguilar
Managing Editor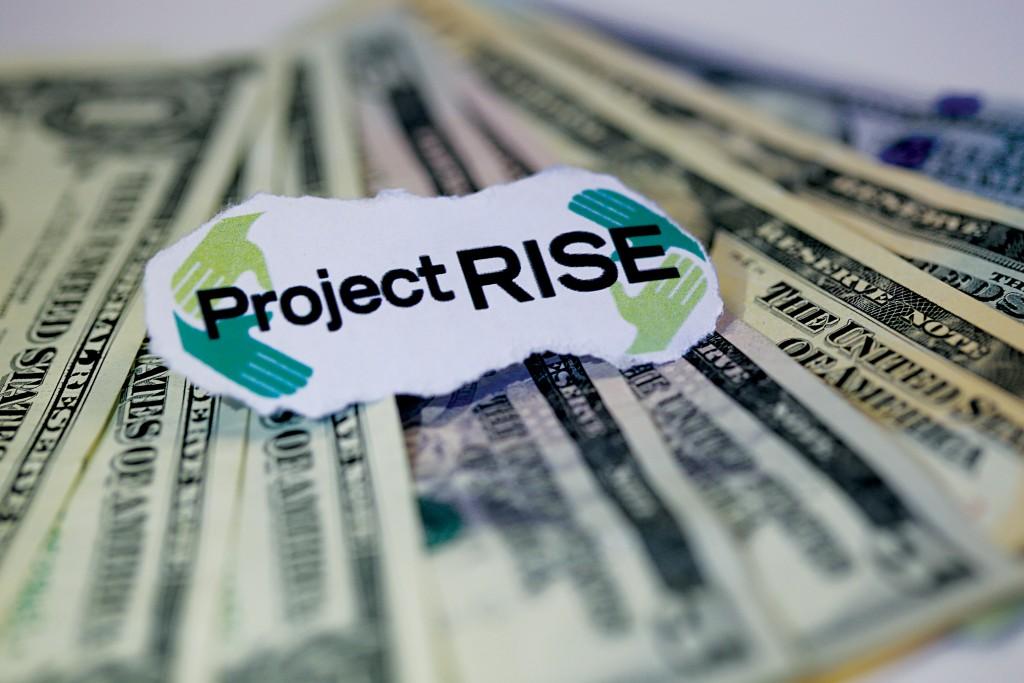 The Department of Education has awarded Brookhaven College a grant of up to $2.625 million over a five-year period. The grant is funded under the Developing Hispanic-Serving Institutions Program (84.031S), commonly known as Title V, according to ed.gov.
Marilyn Lynch, associate vice president of development and Title V program administrator, said Brookhaven's Title V program has been named Project RISE. Brookhaven's first budget period for the grant – Oct. 1, 2015 through Sept. 30, 2016 – has already been awarded $525,000, Lynch said.
Subsequent funding of up to the same amount each year will be awarded for up to five years, Lynch said. Under Title V, Brookhaven has been designated as a Hispanic- Serving Institution, according to ed.gov. The HSI designation will last for the duration of the grant.
Lynch said there is an important qualification requirement for the grant: "An institution has to have a minimum of 25 percent of its enrollment comprised of Pelleligible students who have identified themselves as Hispanic." Enrollment of Hispanic students has increased over the past 10 years – from 22 to 36 percent – to become the predominant ethnic group at Brookhaven, according to the project abstract.
Currently, only 3 percent of Hispanic students – and 1.5 percent of total students – graduate with an associate degree within three years of initial enrollment, according to grant presentation materials.
Ngoc Truong, Brookhaven's instructional designer and Title V project director, said a goal of the grant is to increase the number of students graduating in all ethnic groups within three years of enrollment to 5 percent by 2020.
Additionally, they anticipate the number of students completing 15 credit hours within the first year of enrollment will be increased from a three-year average of 17 up to 22 percent, Truong said.
She also said the grant is focused on Hispanic student learning. However, support and services will be provided to any student in need of them.
"[The grant] will allow us to make some transformational changes in the way we support students," Lynch said. "Specifically Hispanic students, but all students at Brookhaven College. The infusion of the funds [will allow] us to implement some strategies that we are very confident will improve student success, but have had limited resources to actually institute."
Lynch said Project RISE is comprised of four major activity components. The initiatives include reducing Hispanic student time to completion, improving distance-learning teaching methods, strengthening Hispanic student support services and enhancing college-wide access to student information.
One of the main goals of the project is to centralize the student services currently available throughout the campus. Truong said two centers will be created to help serve students and provide them with academic support services; both will be implemented by the end of 2018.
Lynch said the Academic Engagement and Support Center will be located in S Building, where most of the current student services are located. To provide the new services, Lynch said, the college hopes to expand the business hours of S Building into evenings and weekends.
"Services will include accessible tutoring, learning support, financial counseling, family advocacy and referrals for non-academic financial need," according to the abstract.
Other support services will include computer availability for students to complete online courses or Internet-required tasks for other courses. "Even though a majority of our students have smartphones, they don't necessarily have access to the Internet in their homes," Lynch said. "So it's important that we provide spaces here on campus for students to do their work and to complete those components of their studies that require Internet access."
Truong said a new Business, Mentoring and Transfer Center will be implemented along with the AESC. "[This center] will allow us to have a … presence that we've not been able to have before," Lynch said.
She said it will provide a space for Brookhaven's business and industry partners to visit with students about potential career opportunities and job placements.
"We know that, often, Hispanic students juggle work responsibilities with family [obligations] as well as their academic courses, and we know that quality online courses are very important to those students that are juggling a lot of things in their lives," Lynch said.
To meet those needs, Truong said, 28 new or redesigned gatekeeper online courses that are Quality Matters-certified will be available by 2020. "Quality Matters (QM) is a faculty-centered peer review process that is designed to certify the quality of online courses and online components," according to qualitymatters.org.
Truong said two teams have been created to give input and help with information needed to make sure the project is successful. The Project Advisory Team will provide input, review evaluation information and develop recommendations for program improvement.
Year-one project activities include meetings and presentations, Truong said. Best practices that have helped Rising Star and Early College High School succeed will be evaluated for possible implementation. Resources including new hires, equipment, evaluation tools, survey instruments and student tracking software will be acquired.
In an email, Brookhaven President Thom Chesney said: "Ultimately, the Title V grant should lead to practices and actions which become sustainable after the period of the grant. That is, the measurable impact be such that we continue to do so for years to come."