Texas considers legality of daily fantasy sports
By Sam Doherty
Copy Desk Chief/Sports Editor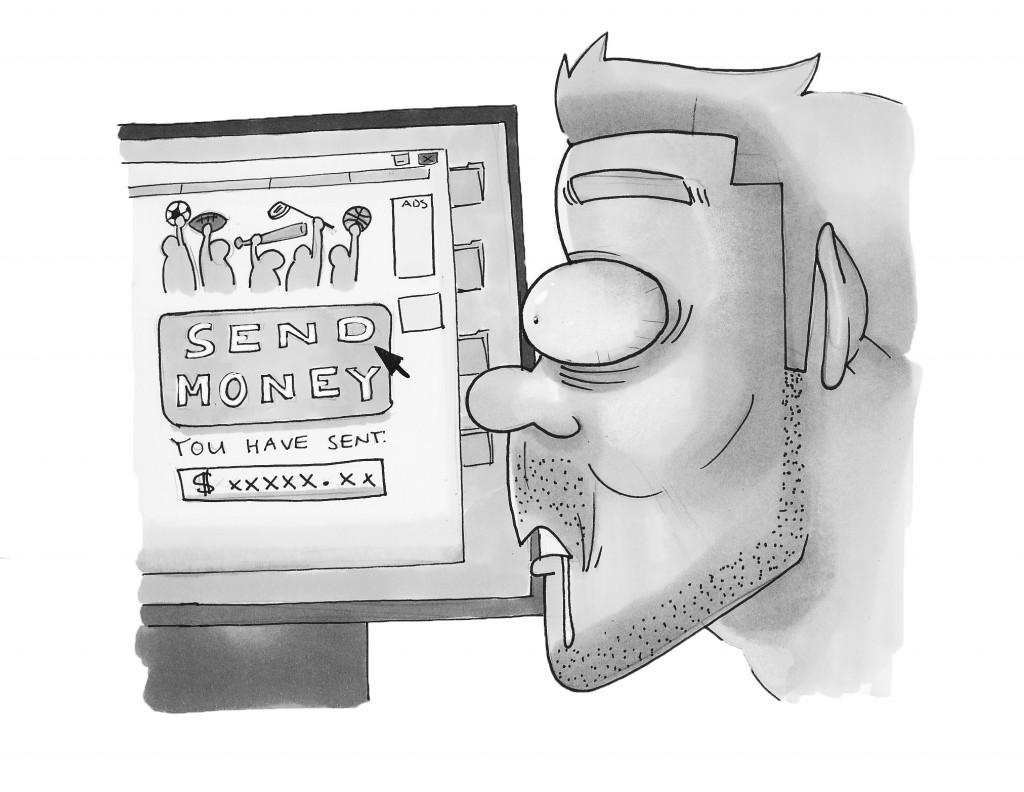 Daily fantasy sports give unathletic, lazy or just plain nerdy men and women the chance to excel at something sports-related, aside from rooting for their favorite team. On Jan. 19, however, Texas Attorney General Ken Paxton joined other state lawmakers that have deemed daily fantasy sports illegal.
In exchange for an entry fee (which can range from $1 to $50,000), those participating in a daily fantasy sports contest can win cash prizes depending on the combined statistical performances of the real-life players. Customers add these players to their lineups, and the results are compared to the lineups of others entered in the same contest.
Paxton's opinion on how a court should address DraftKings and FanDuel, the two largest daily fantasy sports companies, is worrisome for Texans who enjoy taking part in these online cash-payout contests. According to the Star-Telegram, Paxton believes these companies are operating illegally in the state.
As of press date, FanDuel and DraftKings were still operational in Texas. But with costly and lengthy court cases in New York and Illinois, according to The New York Times, who knows how long U.S. citizens will be able to enjoy playing daily fantasy sports on a regular basis?
Friends told me to participate in daily fantasy sports due to my love for sports and its statistics. They thought I would be good at it.
I took their advice and started playing a year ago, and I haven't looked back. Despite legal arguments, I can say that daily fantasy sports is no more a game of luck or chance than any other contest.
"From beauty contests to bass fishing, you pay a fee, you compete and you win a prize," Randy Mastro, a New York-based attorney representing DraftKings in the case against Texas, said.
I take the time to study the matchups and players involved between different teams before inserting players in a lineup. I don't just put random players into my lineup in the hopes of winning big. Sports analytics is the new rave in fantasy sports, and that is what I use when making my lineups.
Mark Cuban, Dallas Mavericks owner and recent investor in and partner of Fantasy Labs, a fantasy sports-related data company, compared daily fantasy sports to the stock market.
"It's the ultimate in hypocrisy," Cuban said. "Gambling in the stock market is Gambling 101 right now because you have absolutely no clue why things are happening or what's going to happen or whether or not it's even safe."
Cuban makes a good point. If daily fantasy sports are illegal gambling, then how is gambling in the stock market not illegal too?
Like Fantasy Labs, there are many online sports analytic companies, such as RotoGrinders and RotoWire, popping up everywhere because fans are willing to pay for their advice. These sports analytic companies help daily fantasy sports users compile the best lineups possible for a given day or week.
If daily fantasy sports was gambling, people wouldn't be spending their own money to get advice in order to win. You can't do that with the lottery.
Daily fantasy sports has added to the popularity of regular sports too. Baseball, hockey and golf need the ratings boost to keep up with the popularity of football and basketball.
Major League Baseball had an equity stake in DraftKings, and so did the NBA with FanDuel, according to USA Today. Of course, this means the MLB was trying to make a profit alongside DraftKings.
The stake also goes to show the support these daily fantasy sports companies were starting to get from the professional sports leagues.
It seems to me like daily fantasy sports is legal and always has been, but its survival will depend on agreeing to state regulations while paying a premium. Each state will most likely protect these multimillion-dollar daily fantasy companies as long as they get a cut of their revenue.