BHC boosts student enrollment

By Nicholas Bostick
Multimedia Director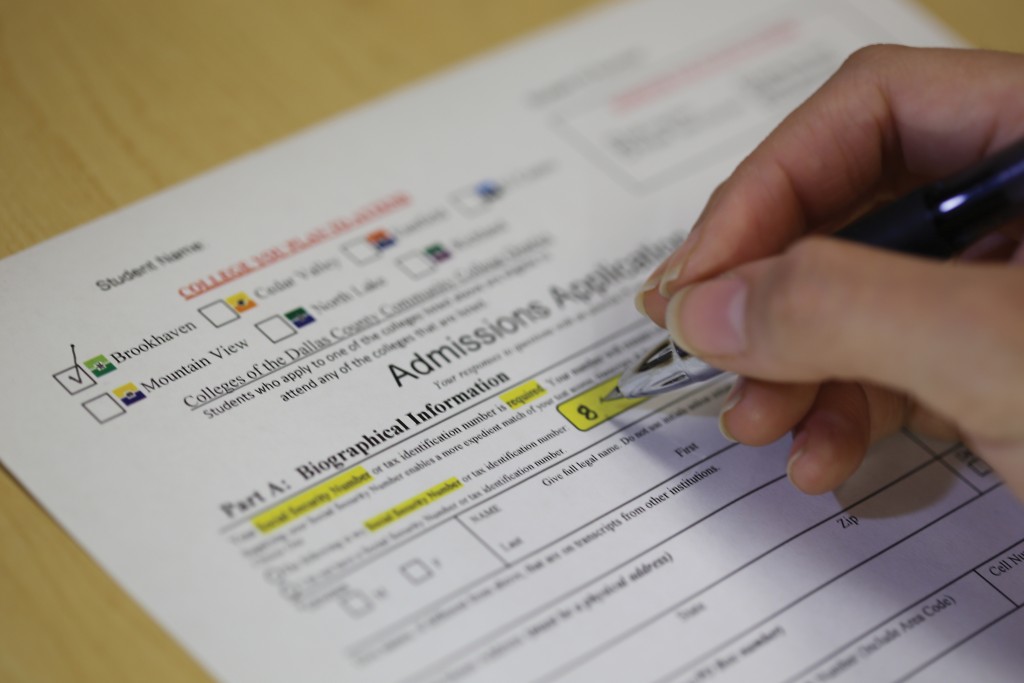 International students' admission increases by more than 40 percent as BHC moves to bolster ECHS program.
Brookhaven College's enrollment statistics for the Spring 2016 certification date have been released. The study shows a 1.5 percent increase in headcount and a 3.7 percent increase in total contact hours for the college.
The numbers not only reflect Brookhaven's 2018 strategic plan, but also increased interest in Brookhaven's English Speakers of Other Languages program.
The biggest change from the Spring 2015 semester is the number of international students. International student enrollment increased by a little more than 42 percent, according to the summary of credit student statistics compiled by Marianne Roffino, Brookhaven senior executive assistant.
Michael Dennehy, associate vice president of planning, research and effectiveness, said he thinks this change is due to the affordability and quality of Brookhaven's ESOL program –the first of its kind in the district.
Enrollment of students 15 years old and under, as well as students between 16-20 years old, has also increased since the Spring 2015 semester, according to the summary.
The report indicates a total increase of 16 percent of students in these demographics, which includes Early College High School and dual credit students.
"Dual credit is going up purposefully," Dennehy said.
According to a draft of Brookhaven's strategic plan for 2018, administration, staff and faculty are hoping to expand ECHS, create partnerships with primary and secondary school programs in the area and open new pathways to help students seamlessly transfer to four-year colleges.
This increase will most likely not affect Brookhaven's funding, Dennehy said.
State funding is based off the productivity of all colleges in the Dallas County Community College District during a base year, according to the Texas Higher Education Coordinating Board's website.
"They take that base year and determine our productivity," Dennehy said. "They pay us that for two years."
The last base year was 2014, according to the Texas Higher Education Coordinating Board website.
DCCCD is awarded funds from the state as a whole before the money is divided among individual colleges based on criteria set by the district, Dennehy said.
He added that there have been positive changes in these criteria that have made funding less competitive among the seven colleges in the district.
Dennehy said: "For years, the budgeting [had] been set up to create competitiveness.
Now, because [DCCCD Chancellor Joe May] has changed that focus to try to say, 'Hey, we're all in the system together. We have to try and do what's best for the student,' the focus is on helping them grow."
Brookhaven's overall enrollment and contact hours each make up nearly 15 percent of the district's total in their respective categories, according to an internal registration report from Feb. 3.