BHC students and faculty participate in local art fest
By Ravin René
Layout/Photo Editor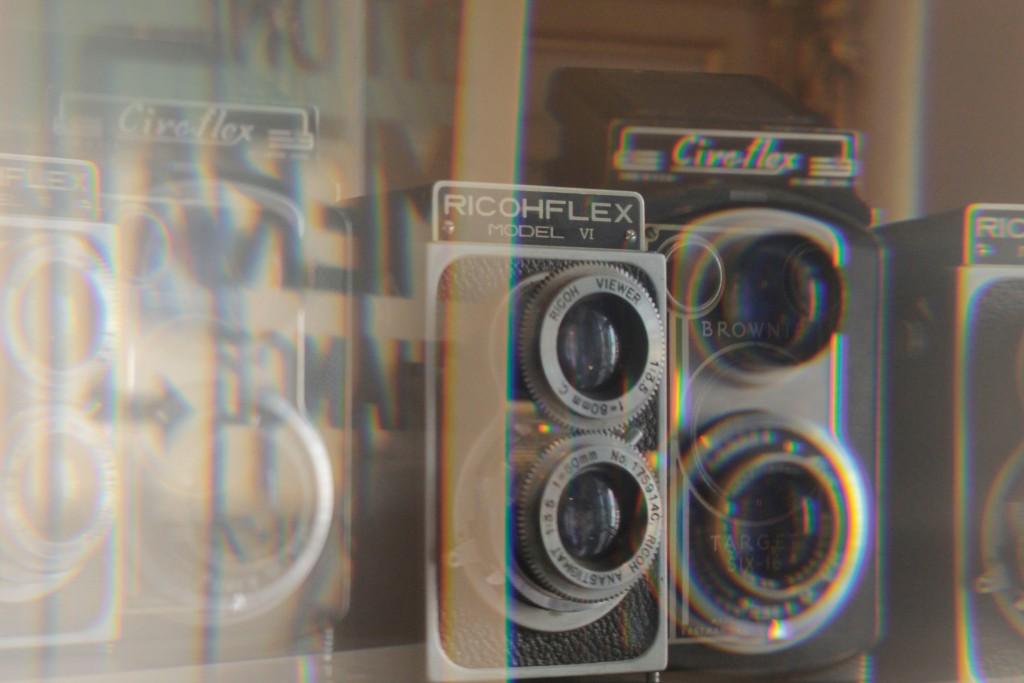 Two Brookhaven College students and one professor took part in Thin Line Fest Feb. 17–21 in Denton, Texas. Films, documentaries, live music and photo galleries were showcased across the town, from the historic Campus Theatre to Golden Triangle Mall. Thin Line began in August 2007 as a summer and fall film festival, according to thinlinefest.com.
The festival has been held annually in February since 2010. In 2014, the festival coordinators decided to include music and photography in the schedule. The first music events were held the same year with 100 bands across six venues. Photography, however, was not integrated until 2015.
This year's main photo gallery was composed of nearly 70 photographers, mostly from Dallas-Fort Worth, with different backgrounds such as music or wildlife. In an email to The Courier, Ed Steele, a local photographer and Thin Line photography director, said five categories were available for photographers to choose from: It's About People, Natural Beauty, There's a Thin Line, What Moves Us and Zef.
Michael Dunlap, Courier staff member and local photographer, said he heard about the call for entries on Facebook after winning the Everyday Injustice #OpenYourEyes2015 Photography Contest at Brookhaven in Fall 2015. "[I] was actively seeking other places to show my work and challenge myself to step out and shoot in other ways," he said.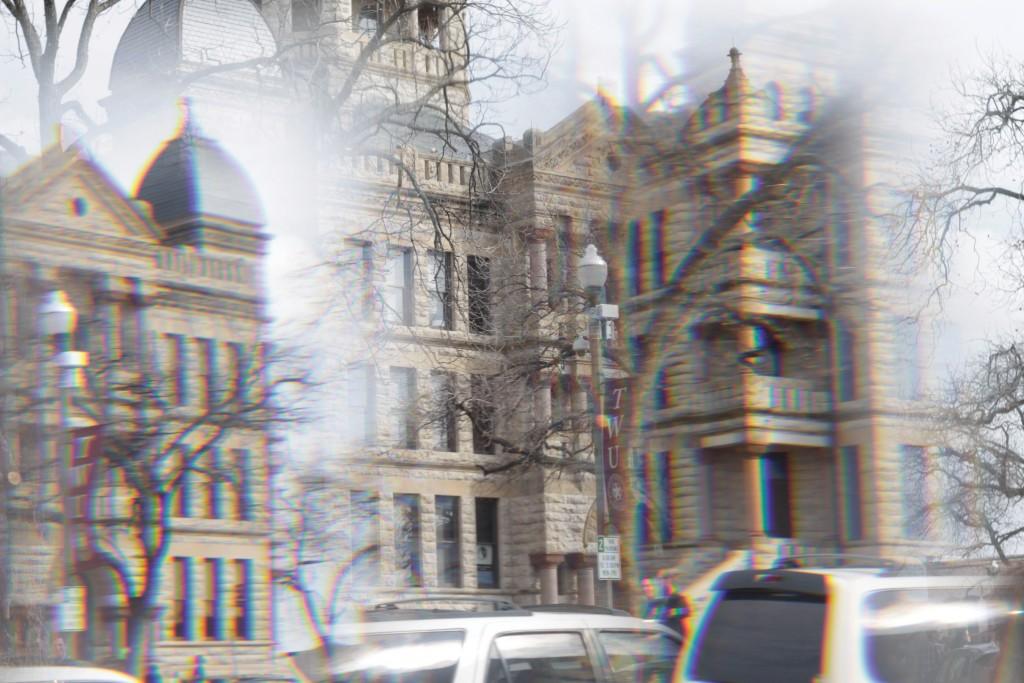 Dunlap entered "Edison Cylinders," a macro lens shot of a box of Edison cylinder recordings. "I thought it fitting for the theme of What Moves Us, as they were some of the first sound recordings of music for public use," Dunlap said. Mazher Fidai, a former Brookhaven student, said he learned about the call for submissions from banners at the University of North Texas, where he currently attends.
"I wanted to just put my work out there for [the] public to see," Fidai said. "I thought it [would] be a great platform to socialize with other creative people." Fidai's photo, "Runaway," was shot in New York City. It depicts a man wearing a varsity jacket with "drop out of art school" on the back.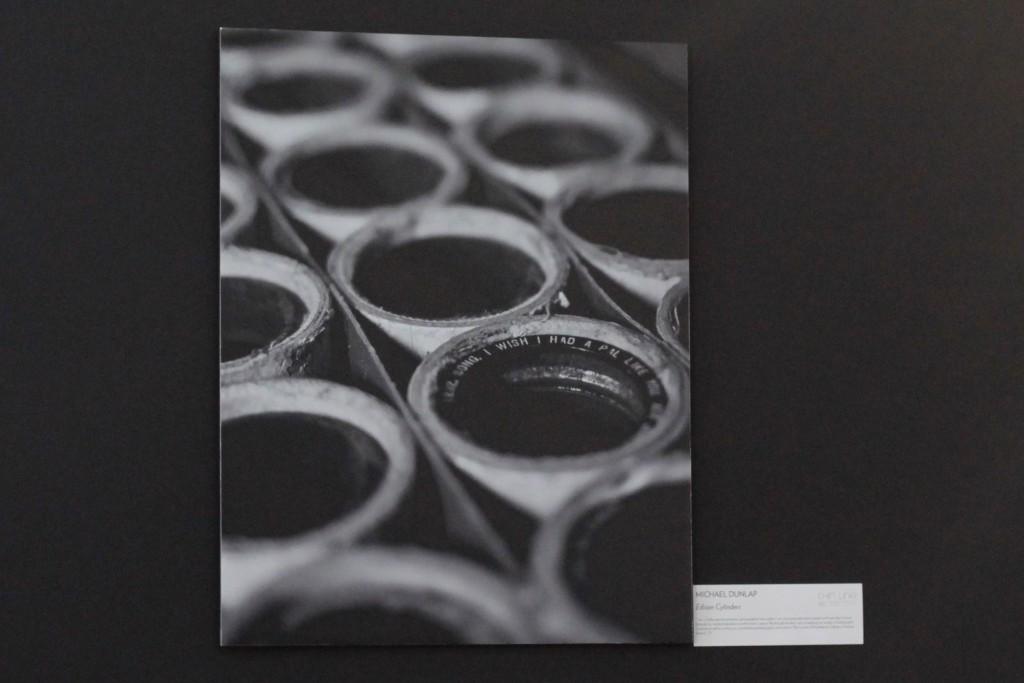 "Just getting selected and being among other very talented people is an honor and a learning experience," Fidai said. An instant film photography workshop was presented by Daniel Rodrigue, Brookhaven photography and journalism professor and co-founder of the Instant Film Society, and Armand Kohandani, a photographer and owner of Denton Camera Exchange.
The workshop was held Feb. 20 at the Center for the Visual Arts. The photographers discussed the history of instant film, different types of cameras still used, how to compose a frame and new and expired film. This was the second time Rodrigue has presented the workshop at Thin Line.
"I was honored last year when Thin Line invited me to be a featured photographer and host a workshop [to] give attendees some best-practice tips shooting instant films," Rodrigue said in an email.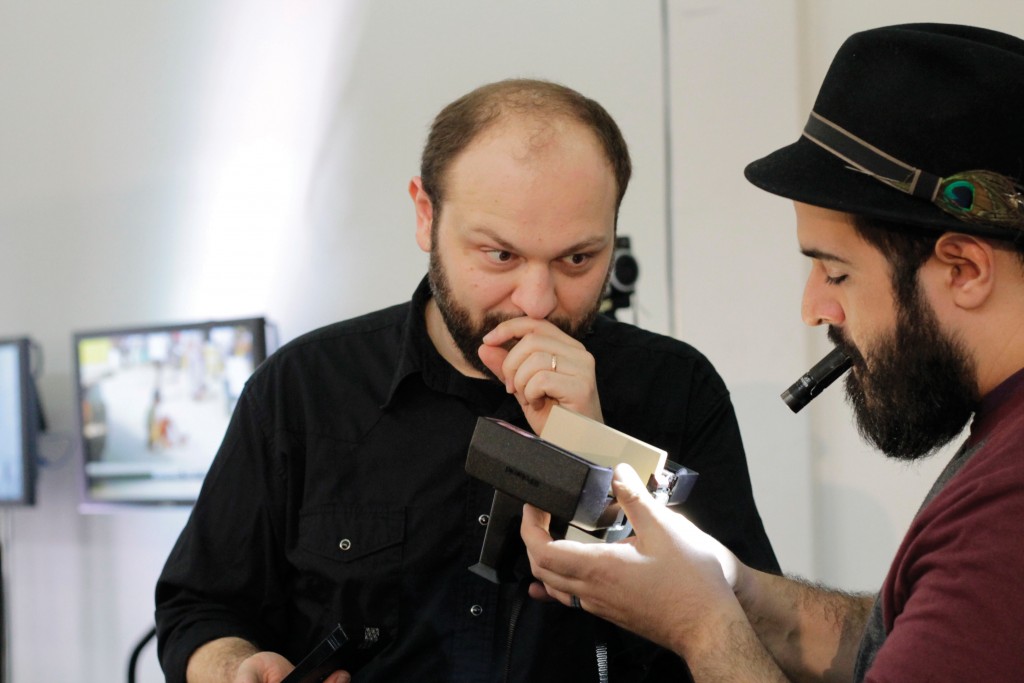 After the workshop, attendees with a camera went on a #PolaWalk, an instant film photo walk, through downtown Denton that ended in Kohandani's shop. Participants in the walk had the opportunity to enter a contest for the best Polaroid shot to win $200.
Zack Huggins, UNT alum, was the contest winner, Steele said in an email to The Courier. The next two Instant Film Society #PolaWalk meet-ups will be April 10 at the Dallas Arboretum and June 11 at the Dallas Zoo, weather permitting, Rodrigue said.
For more information on the Instant Film Society, readers can visit the group's Facebook page or contact Rodrigue at [email protected].
(Some photos were shot using a multivision filter.)