District offers dual registration
By Nicholas Pauszek and Jubenal Aguilar
Contributing Writer and Managing Editor
Earlier registration in spring for the Summer and Fall 2016 semesters will allow students to stay on track to completion.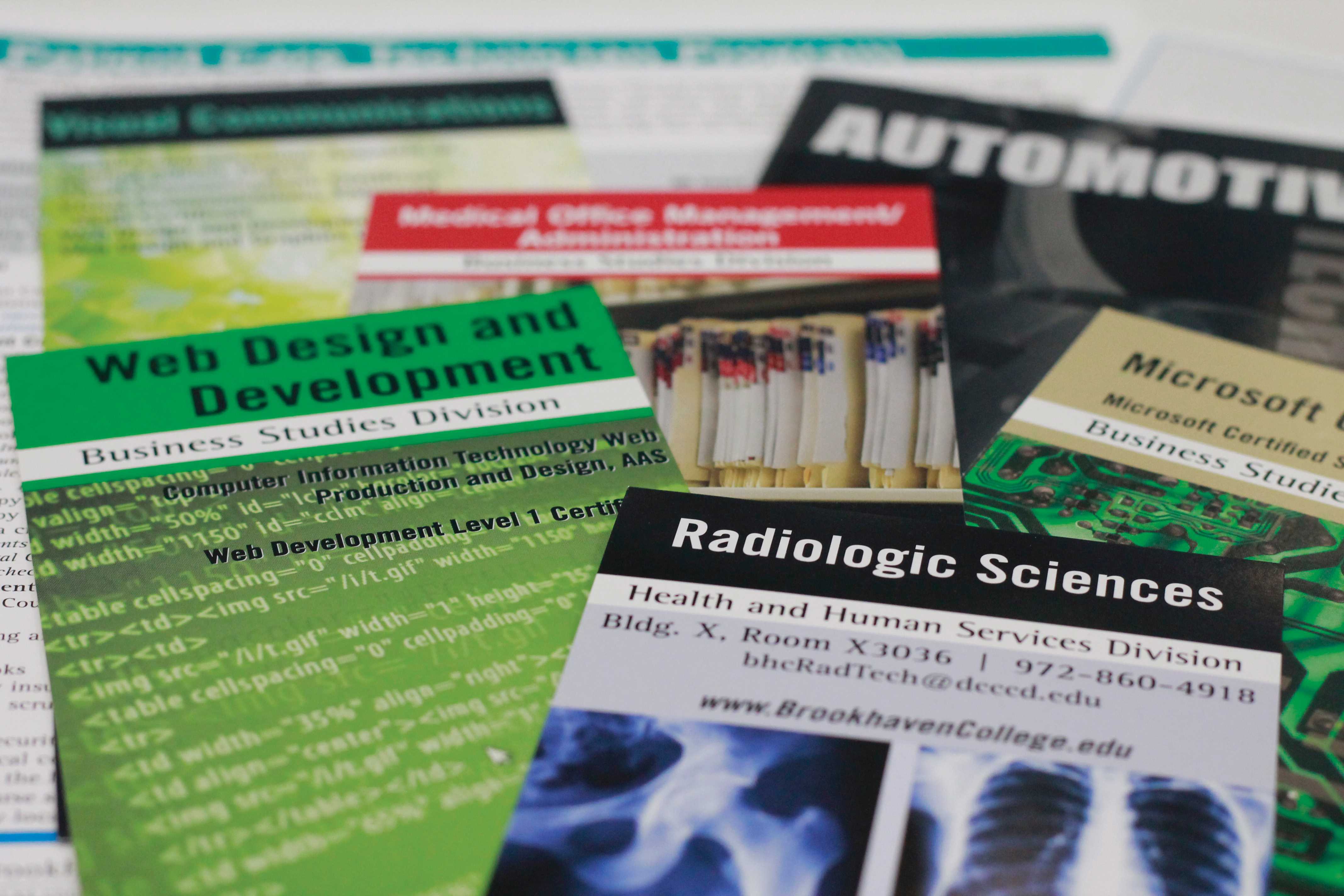 The Dallas County Community College District will allow students to register for the Summer and Fall 2016 terms at the same time.
Registration for the summer and fall, including the Maymester term, will open to current students April 19, according to the district website. Registration for all other students will open April 25.
"Competition is increasing from regional colleges and universities [that] register during spring for fall," according to a district document provided to The Courier. The decision to adopt this policy was made in July 2014 by the district's Vice President's Council and presidents of the seven colleges.
Registration deadlines will vary depending on the college, term and course. The Fall 2016 registration deadline for all students will be Aug. 20, according to a district email to students. However, enrolled students will be allowed to make schedule changes – adds or drops – up until the start of classes, Aug. 29.
According to a Feb. 2 press release, the dual registration procedure will be available to credit students only. Continuing education students will not be able to register for the Fall semester at this time.
According to district documentation, the first payment due date for students registering April 19-June 16 for the fall will be June 30.
Financial aid procedures will be unaffected by the new registration option, according to the press release. "Students who are awarded financial aid will be protected from deregistration," according to district documentation. Students who apply for financial aid will be protected through Aug. 15.
Anna Mays, DCCCD associate vice chancellor for educational policy and student success, said she was in charge of implementing this new initiative.
Mays said this change will allow students to plan ahead and help complete their certificates or degrees by making sure students get the classes they want and need at the times they want. It will also allow students not taking summer classes to register for the fall earlier.
"We do see last-minute registration [when] there are a lot of lines, and having students be able to see advisers and faculty about their course selections during spring where it's not as busy [will help]," Mays said.
She said it might increase the number of students taking summer classes and allow students to continue their education from the spring to fall. "It's a commitment that you can plan on," she said.
Mark Naugher, assistant director of academic advising, said dual registration will give students who do not live in the immediate area a chance to register for fall classes before they leave and forget to register by the deadline.
"We always encourage students to come in early, even before registration starts," Naugher said. "Right now, our general wait time to see an adviser is five or 10 minutes. Once registration starts, our time gets busier."
He said the advisers have visited classrooms to encourage students to go to the advising office so they can select classes early, and this new initiative has the potential to increase enrollment at Brookhaven.
Charlie Wetzel, a student, said he did not know the district will be allowing students to register for both terms.
"I wish they had thought of this before," he said. "I think I might go in soon."