DCCCD to open new academies
By Nicholas Bostick
Multimedia Director
Eight new collegiate academies will open to nearly 1,000 Dallas Independent School District students in the Fall 2016.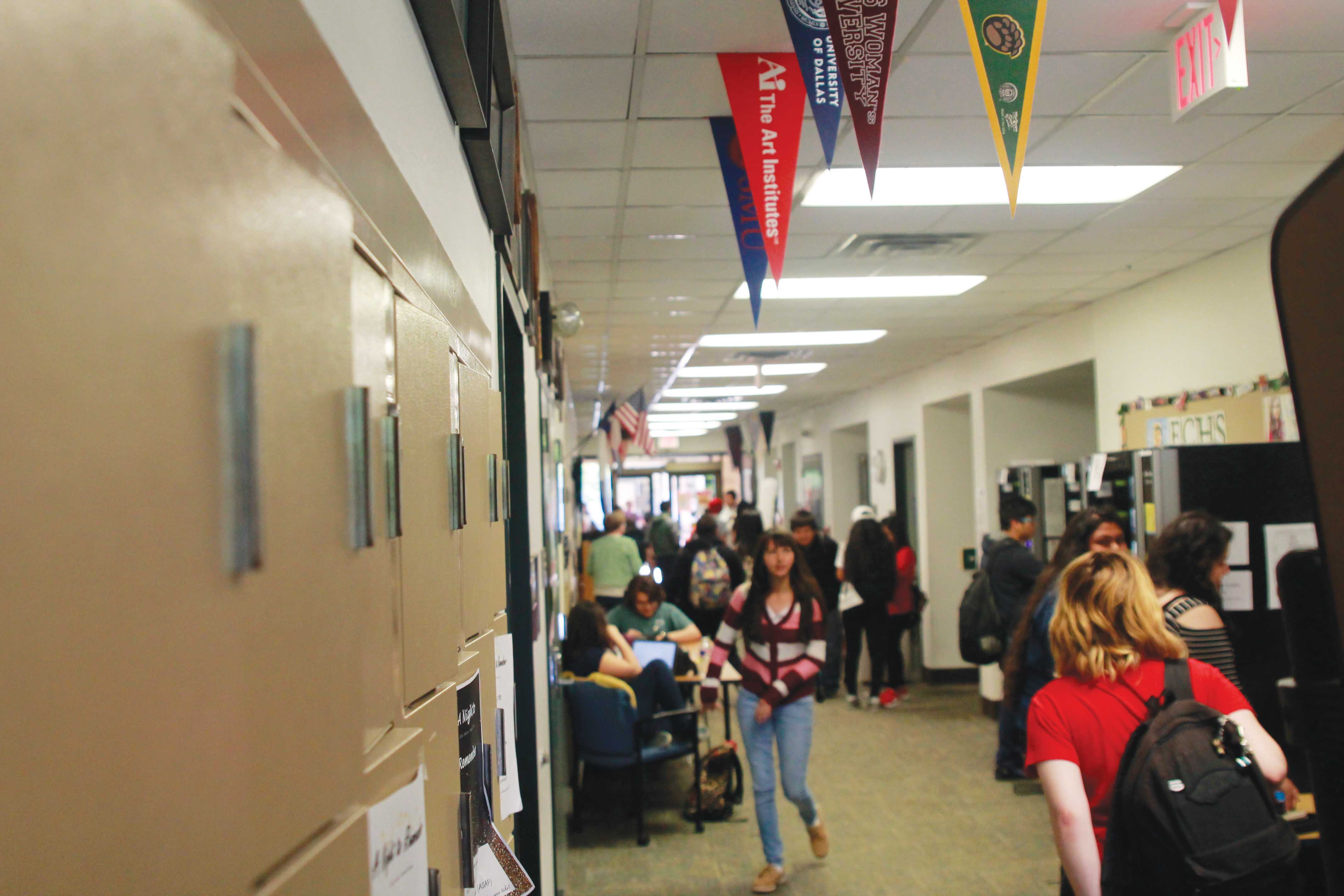 The Dallas County Community College District announced the opening of eight new collegiate academies for the Fall 2016 semester. Thom Chesney, Brookhaven College president, said the move is a "game changer."
The academies will operate in conjunction with the Dallas Independent School District. They offer incoming ninth-grade students at each academy the chance to take dual credit courses as part of their standard curriculum, according to a DCCCD report provided to The Courier.
The program will cost the students nothing to enroll, and nearly 1,000 students will be enrolled across all eight academies once the program is in place, Chesney said.
"We know that we've learned a lot from the Early College High Schools that we have already," Chesney said. "From all of that experience and the great success we've had, it seems reasonable that we can bring on eight more."
Each of the eight new academies will be tied to partner high schools with Thomas Jefferson High School being the partner school with Brookhaven, according to a joint press release from DISD and DCCCD.
Moving forward, Chesney said DCCCD hopes to expand these programs into Early College High Schools, which will offer students a pathway toward earning an associate in applied science degree or a career and technical education certificate by the time they graduate high school. "[The] collegiate academies are a starting point," Chesney said.  "They won't get the Early College High School designation until next year. The status of Early College High School has much more weight to it."
The courses offered by the academies will vary by school, according to district documentation provided to The Courier by Chesney.
Brookhaven's Thomas Jefferson academy is planned to offer certificates in web design and computer programming, as well as degrees in visual communications and business administration, among others.
"Early College High School is probably the most expansive form of dual credit, because you can complete an entire associate through Early College High School," Chesney said.
The opening of the academies is due in part to DCCCD's efforts to expand dual credit programs and DISD's efforts to expand the scope of the district, according to an article from The Hub, a news organization that covers DISD news.
Israel Cordero, DISD deputy chief, said the school district is hoping to expand the program even further and that the district may have a second group of high schools ready to house collegiate academies as early as August 2016, according to The Hub.
"This joint effort ensures we have systems that are aligned across the board," Cordero said. "We don't want to reinvent the wheel eight different times."