By Jake Griffin
Copy Desk Chief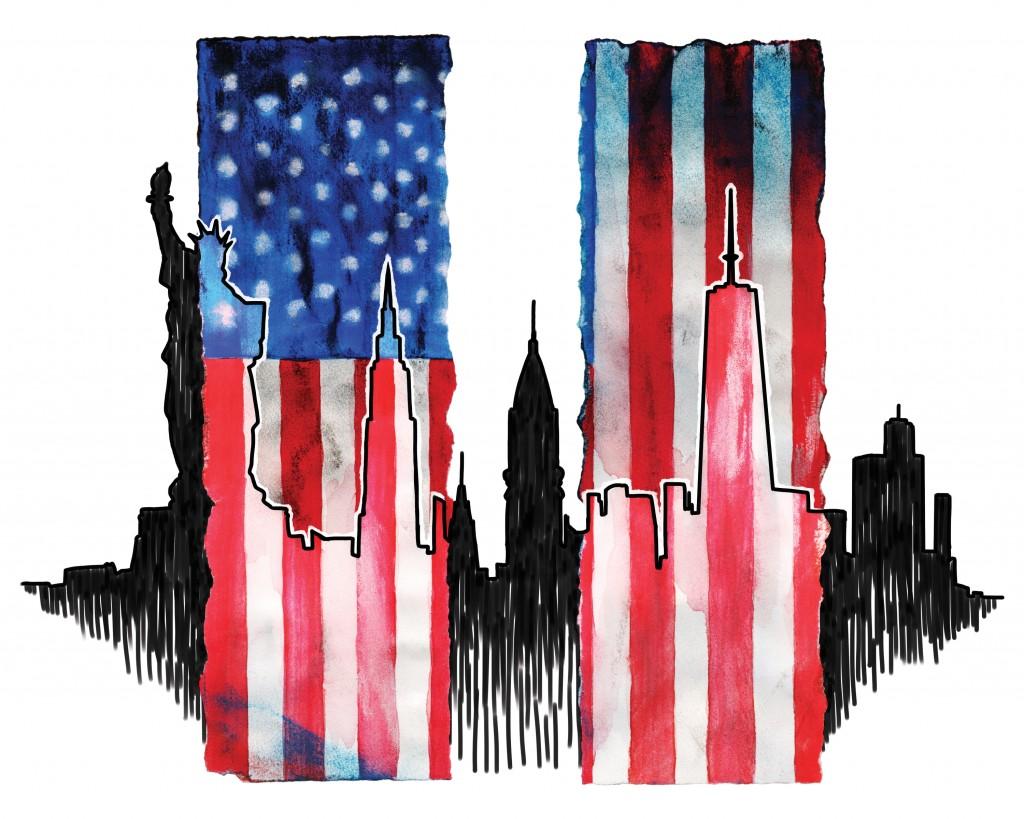 Fifteen years after the Sept. 11, 2001 terrorist attacks, students, staff and faculty gather to honor those who died.
Brookhaven College's 15th memorial of 9/11 took place Sept. 8 in S Building. Jessica Hillman, community engagement advocate, said she encouraged students to pledge to do a good deed in remembrance of the victims of 9/11.
The Brookhaven women's soccer team took a moment to pay homage to the first responders who died on 9/11 and the July 7 attack on Dallas police during a home game against Murray State College.
All donations made during the event are going to the Dallas Fallen Officers Foundation, according to Kevin Hurst, head coach of Brookhaven's men's basketball team.
"I volunteered to help contact the surrounding police departments to come out, and we were able to get quite a few. We were pretty happy about that," Shanna Poteet, lead director of the Carrollton-Farmers Branch Soccer Association, said. "I still think our country is the greatest country in the world, despite everything that is going on."
Even after 15 years, the events of 9/11 can still be felt on Brookhaven's campus.
When the Towers Fell
Fifteen years ago, Brookhaven College students, staff and faculty felt the effects of the 9/11 terrorist attacks, which still haunt the country today. Even though Brookhaven was far from the scene of the events that took place that morning, the attacks set in motion new school security policies and unified those on campus.
Nearly 3,000 people died during the 9/11 attacks in New York City, Washington, D.C. and Pennsylvania, according to a CNN article. Brookhaven police set several safeguards around campus for fear of terrorist activities following the event. A barricade was set up to prevent students from parking too close to the campus and police increased their number of patrols, according to a 2001 Courier article.
Nearby colleges, including the University of North Texas, Texas Christian University and University of Texas at Arlington, canceled classes, according to a 2001 Courier article.
"Incidents like this provoke reaction. We make sure there are no problems as a result of these reactions," Capt. Mark Lopez, interim police chief, said.
A week after the attacks, Brookhaven students, staff and faculty gathered in the courtyard to pay homage and mourn the victims. Several students spoke during the ceremony to share their thoughts while Brookhaven police officers raised the American, Texas, American Red Cross and Brookhaven flags.
Legacy
The 9/11 attacks resulted in a new system of policies, such as the USA PATRIOT Act, prioritizing national security and defense. U.S. troops invaded Afghanistan less than a month after the 9/11 attacks to dismantle the terrorist group al-Qaida.
Sara Mohebbi, a student, said the attacks changed peoples' lives. "People were thinking that different cultures cause different problems."
One major result of the attacks was the creation of the Department of Homeland Security in 2002. This security measure was taken to ensure aviation and border securities, properly trained emergency responders and strengthened cybersecurity, according to the department's website.
Jeffrey Zelmer, a history professor, said one thing Americans have done very well throughout history is rally together.
"We come together as people," he said. "We have a problem and we deal with it."