Officers slain during protest
Part one of a three-part series.
By Jubenal Aguilar
Managing Editor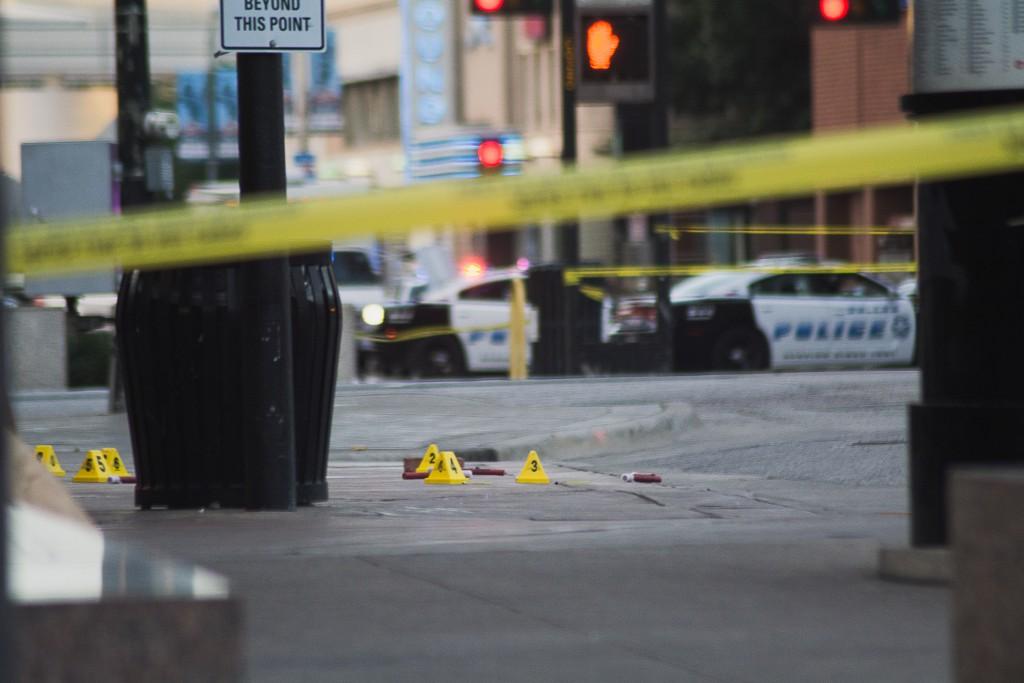 A peaceful Dallas protest against police brutality turned violent as a lone shooter opened fire on police officers as protesters ran for cover.
July 7 marked the single deadliest attack against a U.S. law enforcement agency since Sept. 11, 2001, according to CNN. That night,four Dallas Police Department officers and one Dallas Area Rapid Transportation officer were killed, according to The Dallas Morning News. Nine other DPD officers and two civilian protesters were wounded.
The assailant appeared to be motivated by revenge for several police shootings of black men in Louisiana and Minnesota.
Police said about 800 people gathered during the protest with about 100 officers present, according to The New York Times. Micah Johnson, a Mesquite resident and U.S. Army Reserve veteran, opened fire at 8:58 p.m. targeting officers as the march moved through the intersection of Main and Lamar streets.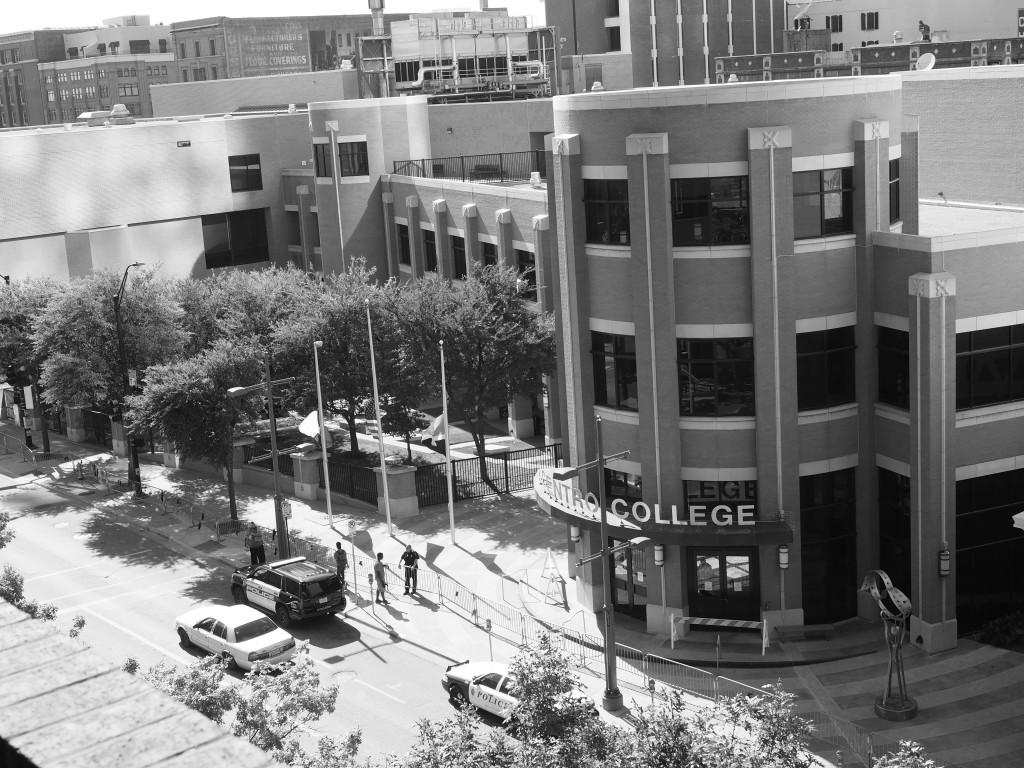 Some officers returned fire as the protesters fled for safety, according to the Times. Officers Lorne Ahrens, Michael Krol and Patrick Zamarripa were killed during the first encounter.
Initially, DPD believed multiple shooters to be involved, according to the DMN. Law enforcement officers said bullets from Johnson's weapon skipped off the pavement, broke apart and wounded officers. Dallas Mayor Mike Rawlings said during a press conference that about 20 protesters were wearing protective vests and carrying rifles.
Johnson fled toward his vehicle parked at the Lamar entrance of El Centro College, where he attempted to enter the college by shooting out the glass doors, according to DMN. Eyewitness video that went viral shows Johnson using his military training to shoot DART officer Brent Thompson.
"[Johnson] was a mobile shooter who had written manifestos on how to shoot and move, and that's what he did," Rawlings said at a news conference.
The shooter then moved to the Elm Street entrance of El Centro where he shot out the glass doors and entered the building, Joseph Hannigan, police chief of El Centro, said during a press tour of the college.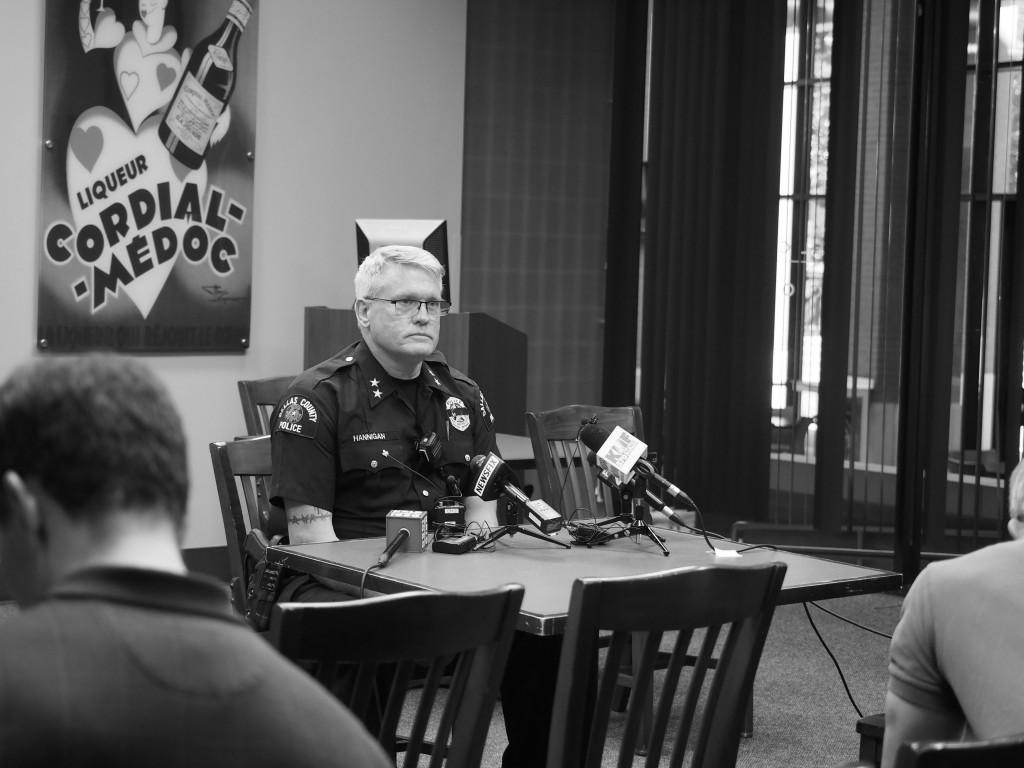 Hannigan added that the building had been locked before the protest began as a safety measure for the students, staff and faculty inside the college.
The shooter made his way to the second floor and entered the school library. He opened fire on the street and a 7-Eleven, killing a fifth Dallas officer, Sgt. Michael Smith, from a window overlooking Elm Street, according to dallasnews.com.
For hours police negotiated with Johnson who threatened to set off a "flurry of bombs," according to dallasnews.com. Johnson and police continued to exchange gunfire, but El Centro police said the officers did not have a clear line of sight on Johnson, according to the DMN.
Dallas Police Chief Brown ordered the use of a remote-controlled robot armed with a brick of C-4 to kill Johnson, according to dallasnews.com. Confirmation of the never-before-used tactic was given hours later.
"We saw no other option but to use our bomb robot and place a device on its extension for it to detonate where the suspect was," Brown said, according to CNN. "Other options would have exposed our officers to grave danger. The suspect is deceased as a result of detonating the bomb."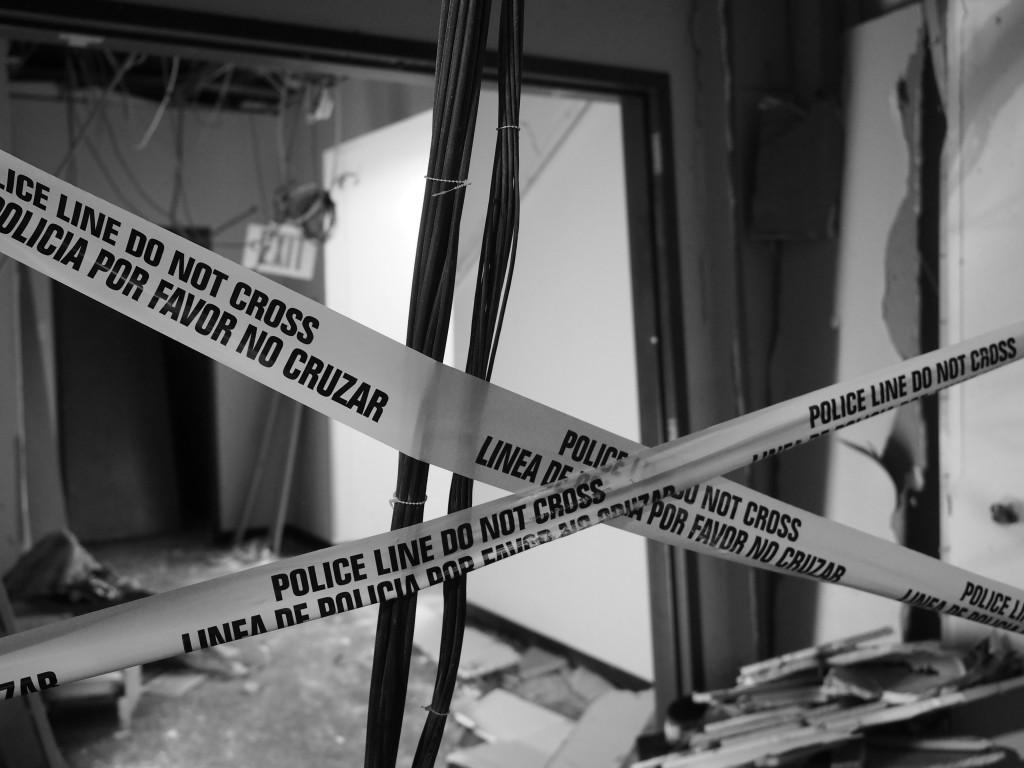 The detonation killed Johnson and damaged a server room and hallway inside El Centro, Hannigan said. The robot was armed with a video camera. After the explosion, it was damaged but not destroyed, according to dallasnews.com.
"Through our investigation of some of the suspects, it's revealed to us that this was a well-planned, well thought-out, evil tragedy," Brown said during a press conference.
Police searched Johnson's home July 8 and found bomb-making materials, ballistic vests, rifles, ammunition and a personal journal of combat tactics, according to CNN.
In the aftermath of the tragedy, Dallas saw an outpouring of support from police departments across the nation as the five slain officers were remembered during funeral services.