By Ellen Case
Senior Staff Writer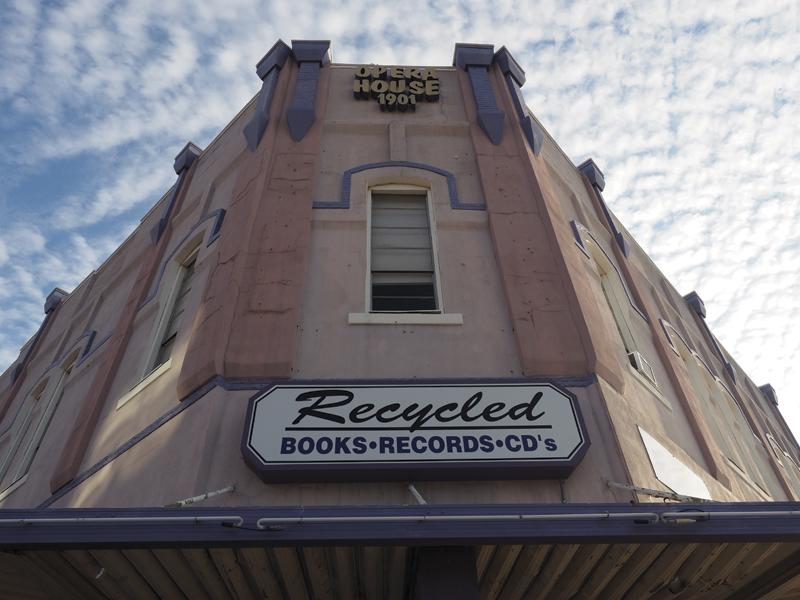 Thousands of new books are published every year, but some shops are still turning a profit on books from years past. Many stores in North Texas provide an exciting adventure on the shelves.
Booked Up, Inc.
Booked Up is one of those. Owner Larry McMurtry moved the store, originally opened in Washington, D.C., to Archer City, Texas, and has been in the same building since opening in 1971. The store is now a red brick building with faded paint, filled from top to bottom with fine and scholarly books.
Readers can find books ranging from vintage to rare collectibles. The wooden shelves line the store while stepladders allow customers to reach the highest shelves.
RECYCLED BOOKS, RECORDS, & CDs
Recycled Books in Denton, Texas, stands out among other buildings. First opened in 1983, Recycled Books sold both books and records. In 1990, the bookstore moved to the historic Denton Downtown Square to sell the wares at The Wright Opera House, and the purple building is where the store has stayed since.
Recycled Records now sells CDs, DVDs and VHS tapes along with an extensive book and vinyl collection. Customers can browse through the shelves to find reading material or thumb through the old vinyl records to find a favorite classic. The white walls are filled with photographs and posters of times past.
Recycled Books also provides rare collectibles that can either be found in-store or online.
THE WILD DETECTIVES
Located in Oak Cliff, this bookstore was started by friends Paco Vique and Javier Garcia Del Moral as a place to share and learn. The bookstore doubles as a bar and café and provides espressos or cocktails for those perusing the shelves.
The building, reminiscent of a cozy cabin, is located on a small street in the Bishop Arts District. Customers can stay inside or visit the patio illuminated by stringed lights and furnished with wooden tables and benches. The Wild Detectives also serves up a variety of food ranging from pastry snacks to toasts.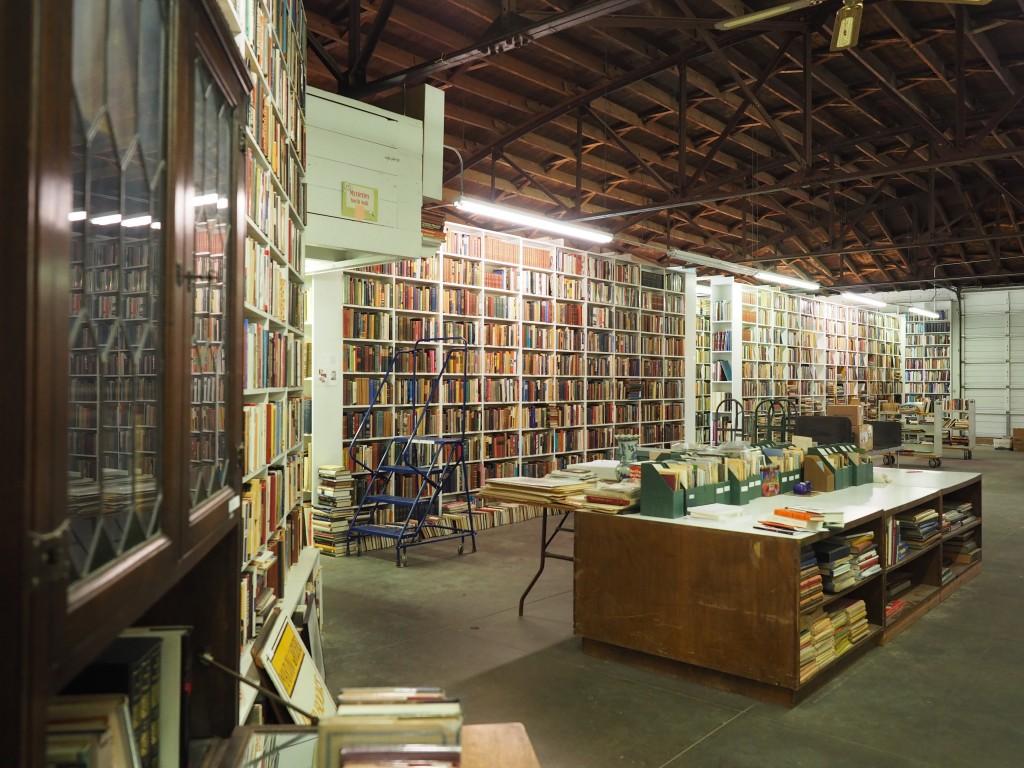 THE LAST WORD
The Last Word, located in Fort Worth, is a relatively new hangout for book lovers. A black and white sign hangs above the teal building. Inside, the walls are lined with records, classics, lesser-known literature and some local authors' work. A large red chair in the middle of the store is an invitation to relax with a book. The store hosts author signings and occasional poetry nights, as well as a Harry Potter book club.
BOOKS & CRANNIES
For a slightly longer drive, Terrell, Texas, has a bookstore on one of its main streets. Books and Crannies is an indie bookstore featuring rows of books from many genres. The Iris Theatre is toward the back of the store, and local theater groups often perform.
Readers can also spend some time shopping in the front of the store at Silhouette Resale Boutique. Once a month, Books and Crannies will show a classic film in the Iris Theatre, where the audience can enjoy a movie along with refreshments.