Prof. masters tai chi
By Jaz'man Hampton
Staff Writer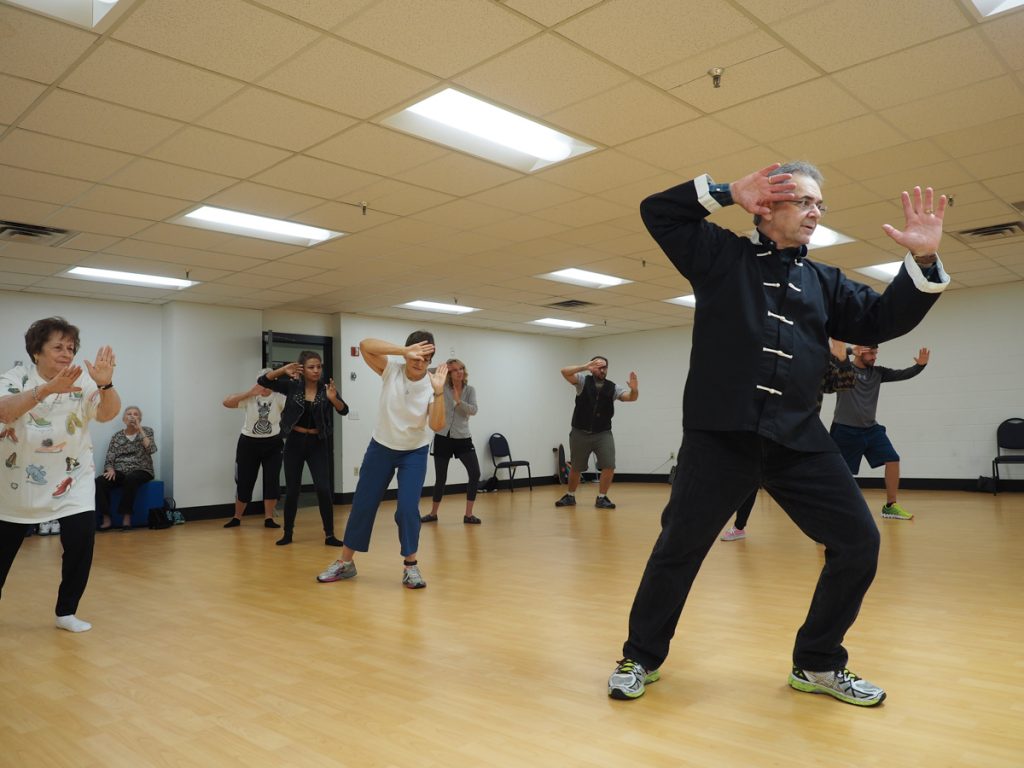 A group of students spread out around the small Room T109. Slowly, their left feet rise slightly and shift outward. Their arms rise forward and then lower.
Their soft, gentle movements reflect those of their instructor, Glenn Kasparian, biology professor. Since 1991, Kasparian has taught tai chi at Brookhaven College, in which credit and continuing education students have the opportunity to practice the ancient Chinese martial art.
Kasparian teaches Wu style tai chi, the second most popular style, according to beginnerstaichi.com.
In class, Kasparian leads his students through a series of slow movements to form the fluid motions of the tai chi simplified 24 move form, a form commonly taught to beginning tai chi students.
The class practices the movements a number of times before taking a short walk to relax and then continuing. This form of exercise can help practitioners maintain strength, flexibility and balance, Kasparian said.
Kasparian said he became interested in tai chi after his doctor suggested it. He said he had seen tai chi only once before in a park and thought it would be nice to try.
He found a local instructor, master Richard Peck, in Garland, Texas, to teach him the art.
During his first eight years of practice, Kasparian competed a number of times in Texas and Louisiana tournaments but never placed in any national rankings.
"It was a nice way of getting to know people who shared the same interest as me," he said.
One day, Kasparian asked his master if he was knowledgeable enough to teach. Peck gave him the OK, and Kasparian approached Brookhaven's physical education director at the time to propose the class.
At 7 a.m. in the gym, Kasparian began his first tai chi class composed of staff and faculty.
Kasparian said the class moved along great in the beginning. His largest class had nearly 40 students.
However, since starting the class, the physical education course requirement was removed from many college degrees. Kasparian said he saw a drop in student enrollment.
A few years later, Kasparian's class was made available to senior citizens through the Students 50+ Education Program. That brought the class back to life, Kasparian said.
One of Kasparian's longtime students, Jan Domaracki, has been taking his classes for the last four years. She said she enrolled in the class to improve her balance.
"I really like the class, and I really enjoy the people," she said.
Domaracki said her doctor believes it is a great thing for her to take part in.
"I want to be fit," Season Shrestha, a student, said. She said she would recommend the class to other students.