Elder creates wall, brings down injuries
Brookhaven College's head soccer coach helps his team practice goal kicks with his patented creation The Soccer Wall.
By Juan Betancourt
Sports Editor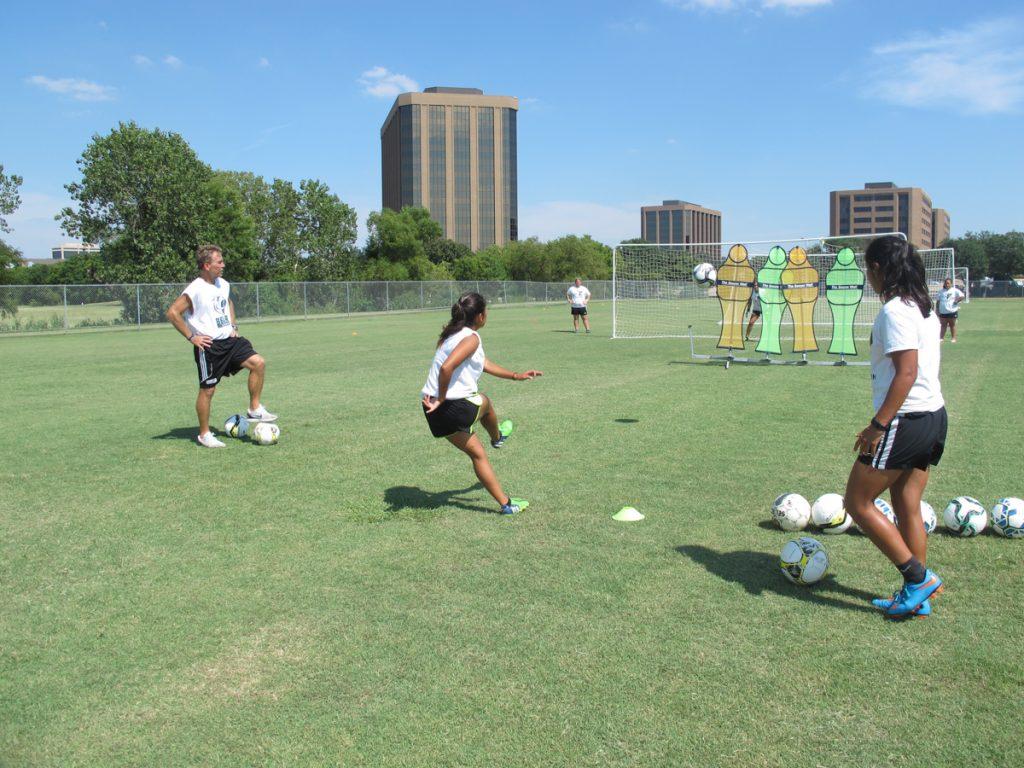 With 20 years of experience on the field, Jim Elder, Brookhaven College head soccer coach, knew something was missing during practices that would help him perform and reduce injuries.
In 2004, he invented The Soccer Wall, a life-size mannequin wall that reduces possibilities of injury to players during free kick soccer drills.
The wall is a stand-in for the line players form to block an opponent's free kick attempt. It varies in size and is easily transported on and off the field.
"I had all these ideas of what I wish [manufacturers] had for me," Elder said.
When he created the wall, Elder said people from around the world were calling him looking to purchase the rights to his product, resulting in the postponement of his coaching career – a career that began after Elder played soccer throughout college and professionally.
After playing midfield for the Midwestern University soccer team from 1978-1981, Elder played for three professional teams in a three-year period. He said he felt proud to play for his home city when he played with the Houston Dynamos in 1984.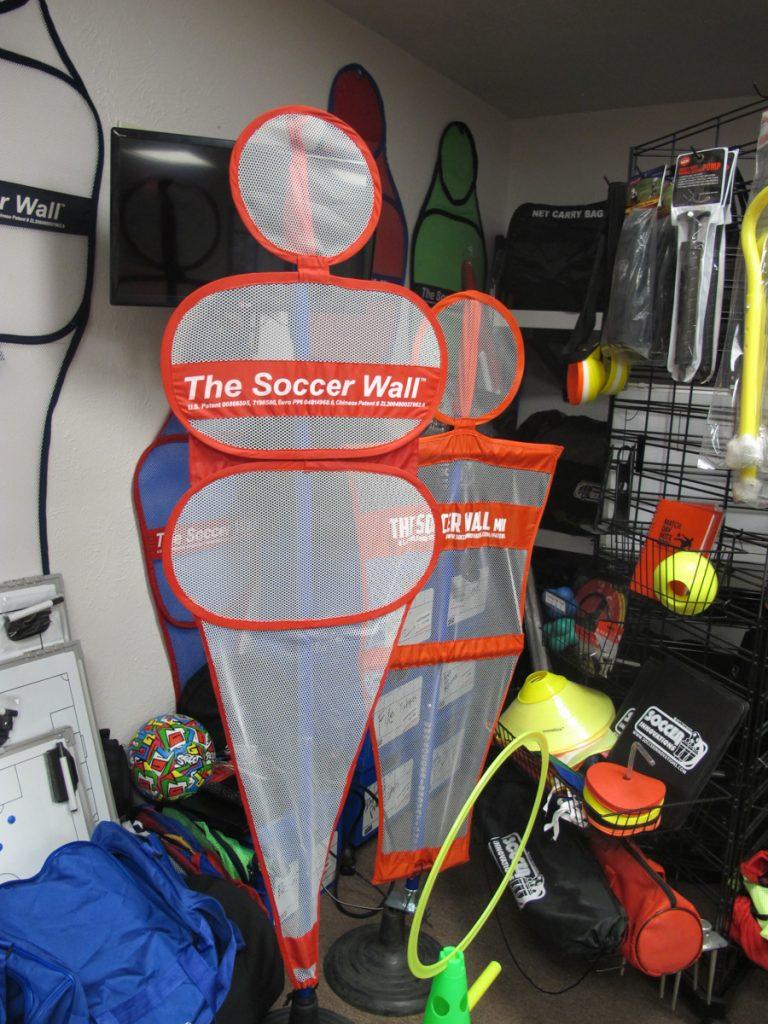 With a few credits left to receive his bachelor's degree, Elder decided to finish school at the University of Texas, Dallas. He said he always thought he would find a regular job to support his family and made his income through a warehouse job.
But that was just a stepping stone to what he really wanted to do.
Elder and his family decided to create Soccer Innovations, the family-owned company that now sells the Soccer Wall. The Elders had the idea, but they had to quickly learn how to sell the product. Susan Elder, Soccer Innovations vice president, said they started the business in their garage.
"[Jim] was believable. He was truly selling a good product," Susan said.
Working at a warehouse seven days a week made it difficult to finance the product. Jim said he learned a lot about manufacturing, international business, exporting, importing, banking, loans, patents and legal matters. To make a name for themselves, Jim said they tried guerilla marketing by giving away free samples for coaches to test the product. Susan said the product was rolling off the shelves.
For two years, Jim handled sales, Susan did customer service and Jeremy Elder, their son, took care of shipping. Later, they moved to a small warehouse in Lewisville, Texas, and finally decided to move the company to Farmer Branch, Texas.
Ultimately, Jim made the decision to step away from the operations side of the company to pick up coaching again, leaving Susan and Jeremy to man the ship.
After running Soccer Innovations for over 10 years, Jim became head soccer coach at Brookhaven after Nasco Arsaw resigned and Kevin Hurst, interim athletic director, offered him the position.
Jim is now in his second season with the Brookhaven soccer team. His players have had the opportunity to try his invention on the practice field.
Some players were shocked to hear that their own soccer coach was the inventor of The Soccer Wall. Alexus Lopez, a student, said she has already seen improvement using the product.
"I love it," Lopez said. "I've learned so much, and my technique has gotten much better."