Former student displays oceanic art
By Marilyn Velazquez
Contributing Writer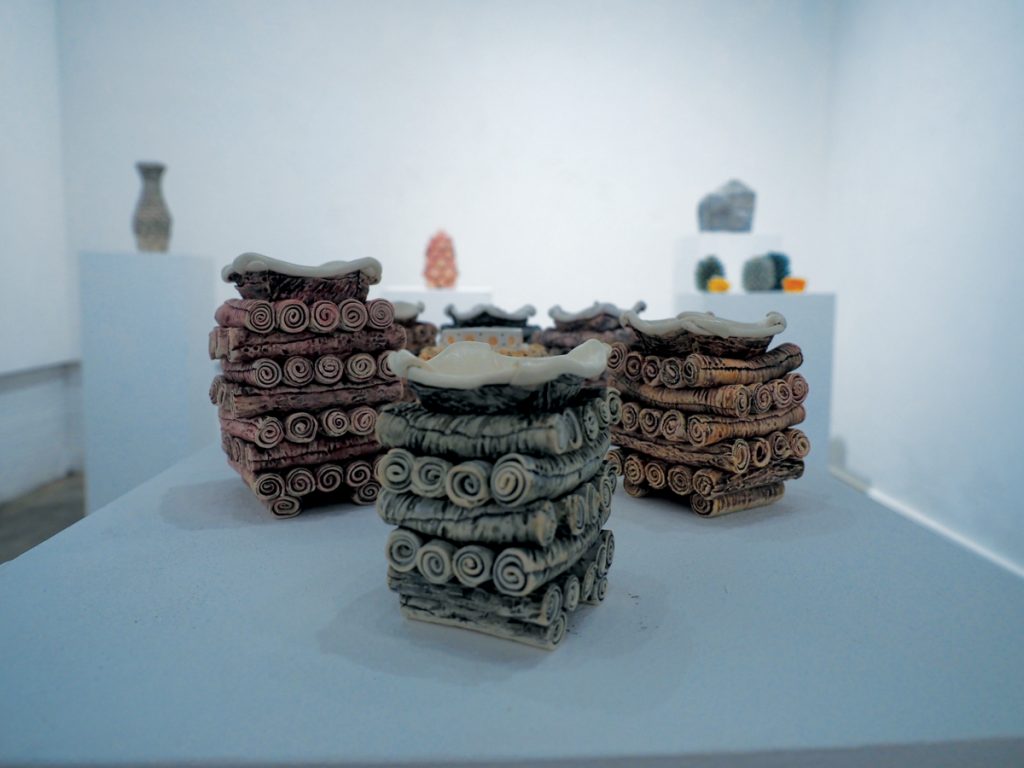 Nearly 50 ocean-inspired ceramic pieces in pinks, oranges, greens and blues were on display in Brookhaven College's Studio Gallery Aug. 22-Sept. 23. Jennifer Hill, a former Brookhaven student, created the hand-built artistic and abstract ceramic representations of marine life.
"[It's got] a little bit of function and a lot of décor," Hill said during the reception, referring to the functionality of her art.
Hill received her bachelor's degree in fine arts from Southern Methodist University and master's degree in fine arts from Utah State University, according to her website, jenniferhillceramics.com.
As a professional artist, this was her first time displaying her artwork in a solo exhibition at Brookhaven. Hill said her inspiration behind the pieces is based on her experience exploring the ocean while living and teaching in Kauai, Hawaii.
"This influenced a lot of the texture you see in my work," she said. "Artists are always facing challenges, mostly because we want to challenge ourselves."
Hill said she specializes in working with ceramics.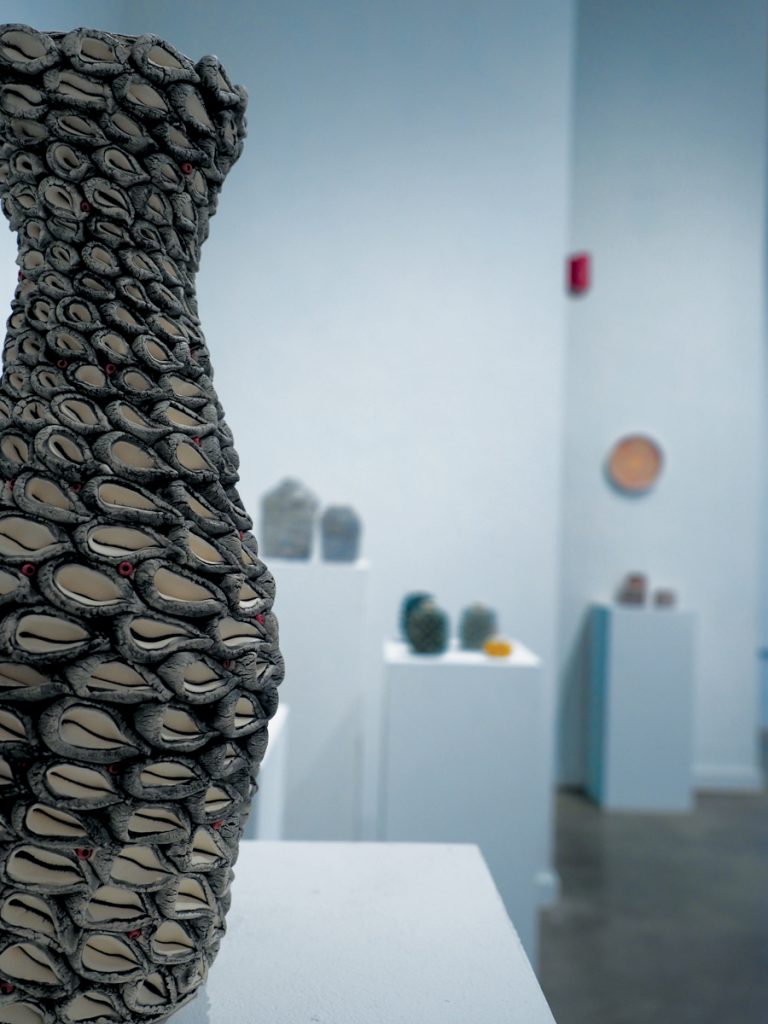 David Newman, Brookhaven gallery director, said he knew Hill when she was a student and included her work in a group alumni exhibition in 2008. He said she was chosen based on her work and skill in ceramics.
Hill has been in more than 30 art exhibitions across the country, according to her website.
Tanya Hill, Jennifer's sister-inlaw, attended the closing reception in support of Jennifer's exhibition. Tanya said she heard about the exhibition through a Facebook post.
"She didn't make a big deal out of it. We did," Tanya said.
Her favorite piece was a tall vase with seashells rotating in a downward spiral. Tanya said Jennifer is a great teacher.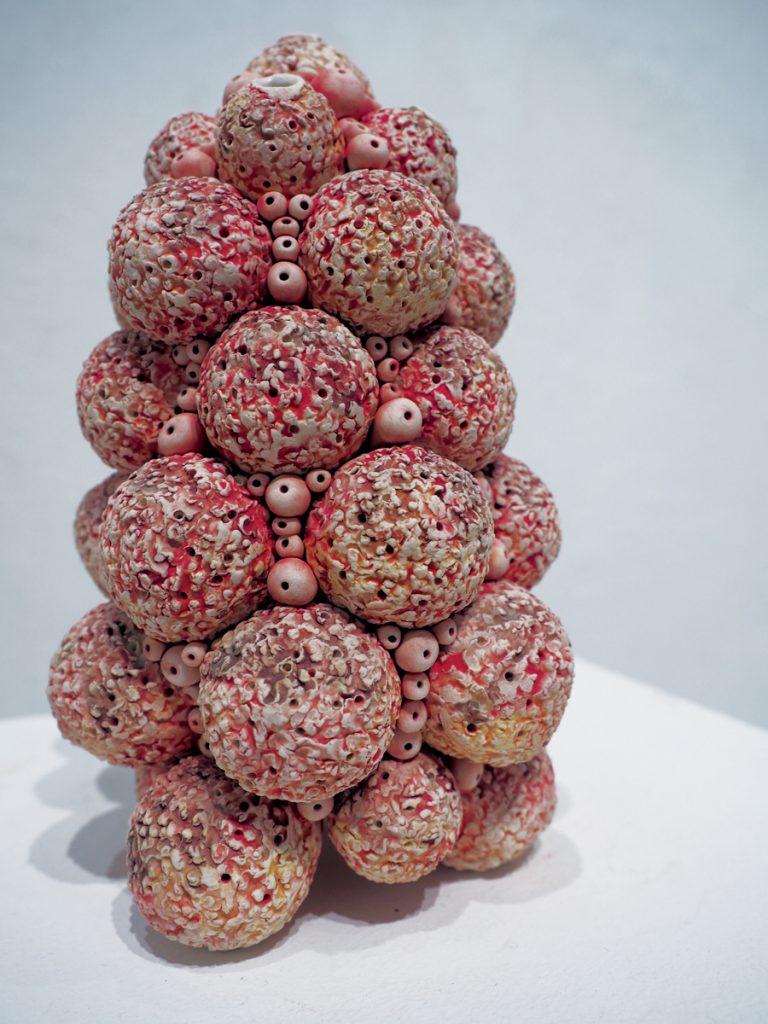 "She sees the world differently," Tanya said. "I wouldn't be able to see the clay and have it become something."
Jennifer is currently preparing for a show Nov. 12-13 and 19-20 with Big Medium's East Austin Studio Tour in Austin.