Theatre BHC tells ghost stories
By Kayli Lader
Contributing Writer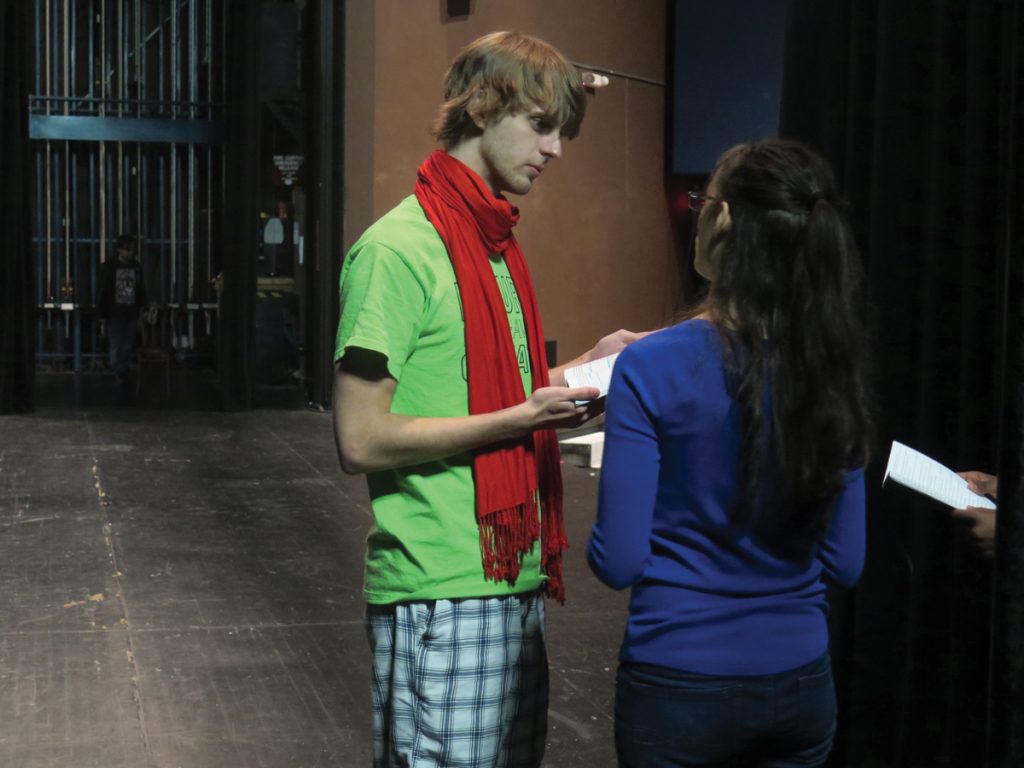 Brookhaven College School of the Arts Theatre Brookhaven is kicking off the 2016-2017 academic year with the opening night of "In a Grove: Four Japanese Ghost Stories," by Eric Coble.
The performance recalls the fictional Japanese town of Kogisu, which was once full of houses, shops and people. Now all that remain are trees, bushes and grassy hills covering a grove. A Japanese priest named Obosan, played by Alexander Davis, a student, takes the audience on a journey through four supernatural stories explaining the history of the disappeared village.
Charles Self, technical theater specialist, is directing the play. He said he is excited about the show and already has some ideas on the set designs, lights and sounds to accompany the scenes. Self said some new equipment, such as screens and special effects will be used during the show.
Allen Weise, a student, is one of nine cast members who will portray multiple characters throughout the stories.
"I was sure the guy I was auditioning with was going to get the part I wanted," Weise said. "His voice was much more powerful and mine was a little sarcastic. I guess the director liked the sarcasm better."
He said this will be the second play he has acted in since high school. The play will be shown Oct. 13-16 and 20-23 in the Performance Hall.
Showings will begin at 7:30 p.m. Oct. 13-15 and 20-22. Two matinees will begin at 2:30 p.m. Oct.16 and 23.
Tickets for the show are free, but reservations are required, according to brookhavencollege. edu. Tickets are available on the Brookhaven website.