By Nicholas Bostick
Multimedia Editor-at-Large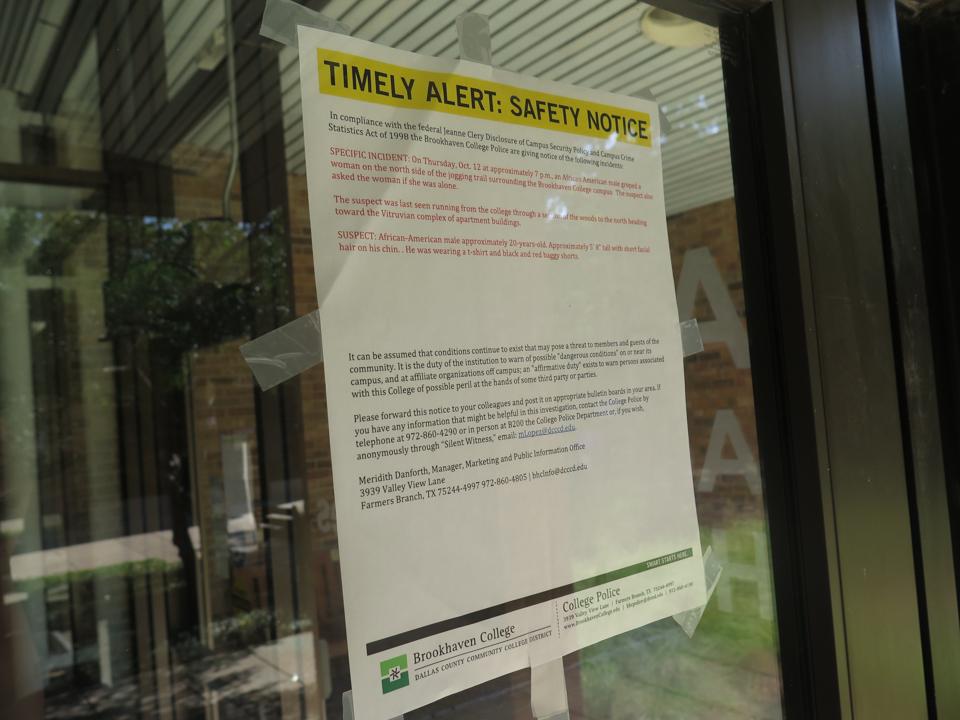 At around 7 p.m. Oct. 12, a female victim was physically assaulted by a male on the north side of the jogging trail, according to a campuswide report released by the Brookhaven College Police Department. 
The suspect is reported to have asked whether or not the victim was alone.
The release describes the suspect as a black male, approximately 5'8" tall and about 20 years old, with short facial hair on his chin.
He was last seen wearing a T-Shirt and black and red shorts and running through the wooded area behind campus, in the direction of the apartment complexes on Vitruvian Way just north of Brookhaven, according to the release.
Brookhaven Police advises students and joggers to remain cautious in the area as the suspect is still at large.
For more information, readers can visit the Brookhaven Police on campus and check brookhavencourier. com or brookhavencollege.edu for any updates that may arise.