Netflix offers 'Stranger Things' than tricks, treats
Critical Review
By Diamond Victoria
Editor-in-Chief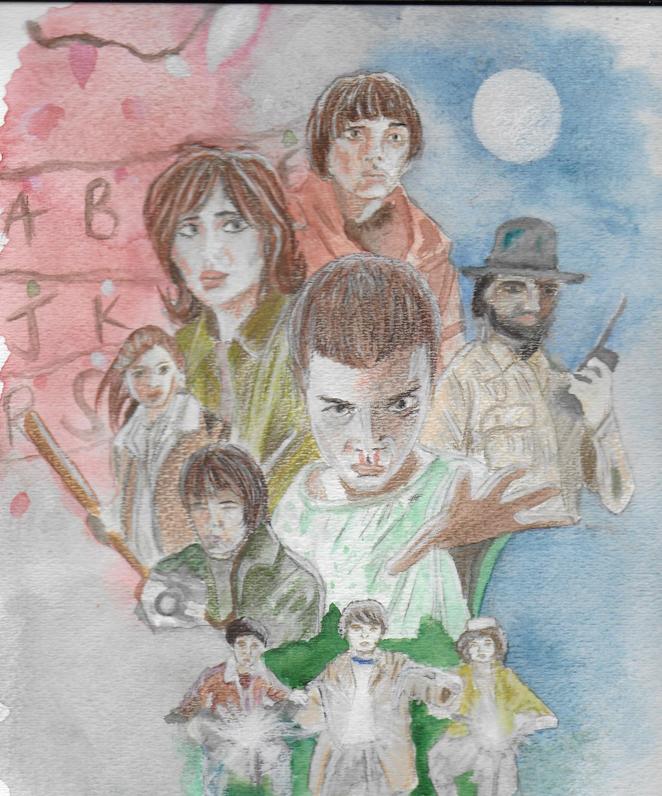 Over the past few months "Stranger Things" has become more than just a Netflix Original series. With its soundtrack, visual aesthetics, special effects and cast, it has transcended specific genre norms and is a perfect reason to not leave the couch for an hour, or eight, on Halloween night.
"Stranger Things," released July 15, takes place in 1983 and is a cocktail of classic '80s cinematic horror made popular in films such as John Carpenter's "Halloween," but with an innocence like that of Steven Spielberg's "E.T." Nostalgia drives the show along, but that's not to say it doesn't stick to its own story.
Without giving away too much of the plot, it follows three young boys in Indiana attempting to find their friend, Will Byers (Noah Schnapp), who went missing after playing a game of Dungeons & Dragons.
Instead they find a girl named Eleven (Millie Bobby Brown) who escaped an experimental laboratory run by a man she calls Dad. Along the way, it's discovered that Will was abducted by a monster and remains in an alternate reality.
The usual background goings-on for a science fiction show unfold –  bullies, nerds, drunken high school parties, even a love triangle. Though somehow, "Stranger Things" manages to dodge cliches and creates an entirely new supergenre by combining elements that made classic '70s and '80s horror films so successful.
The credits open to the dark, electronic sounds of Kyle Dixon and Michael Stein, former Dallasites, of the synth band S U R V I V E. Besides the introductory music, the show's episodes include more music from the duo, along with The Clash, Jefferson Airplane, The Seeds, David Bowie and more. Netflix even curated a Spotify playlist of the show's soundtrack.
"Stranger Things" is no doubt a high point for Netflix. The streaming service has been successful with original content, such as "House of Cards" and "Orange Is the New Black." However, this neo-noir sci-fi thriller hasn't had big names to draw in an audience.
The only initially recognizable name in the show is Winona Ryder, who plays Will's mother, Joyce. After gaining traction by earning a 5-star rating on Netflix, a 9-out-of -10 point rating on the International Movie Database website and a 95 percent rating on the critic website Rotten Tomatoes, several other faces in the show have become iconic.
"Stranger Things" has been renewed for a second season, composed of nine episodes and the addition of two new main characters. Who's to say whether this phenomenon will fizzle out after an outstanding first season, but for now, it's one of fiction television's best.