PolaCon celebrates instant film photography
Photographers, celebrities and enthusiasts gathered in North Texas, for the first PolaCon.
By Jake Griffin
Copy Desk Chief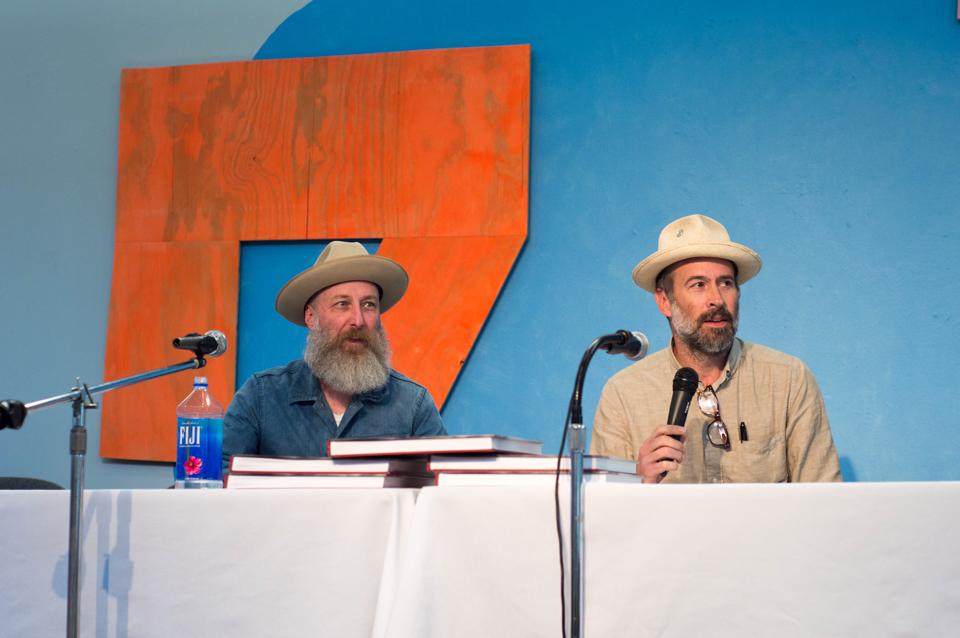 PolaCon, the first three-day convention celebrating instant film, was held Sept. 30-Oct. 2. The convention was hosted by Instant Film Society, Film Photographic and Denton Camera Exchange in Dallas and Denton, Texas.
The convention featured talks about instant film cameras with several guest speakers, many backdrops, photo booths and several galleries.
PolaCon kicked off in Deep Ellum with the Instant Film Society's annual #PolaWalk at the State Fair of Texas, where people gathered with instant film cameras and went on photo scavenger hunts. The remaining events took place in Denton throughout
Oct.1-2.
Jason Lee, an actor and photographer, said it was amazing to move to Denton and have Denton Camera Exchange as a friendly go-to place.
"Any time I'm on [the] road with cameras is the most fun," Lee said. "Connecting with people, they really kind of trip out when they see the old 8"x10" cameras. It's such a conversation piece."
Lee recently published a limited release book of Polaroid photos he shot during his travels. He had four copies of the book, "Refueled The One Series Jason Lee Vol. 01 Instant Film," at the convention, which were sold shortly after the discussion panels.
"There is a huge community here [in Denton]," Patrick Tobin, a customer relations manager of Impossible America Corp., said. Impossible makes instant film for classic Polaroid cameras.
"We are a company that bought the last factory from Polaroid in the Netherlands," Tobin said.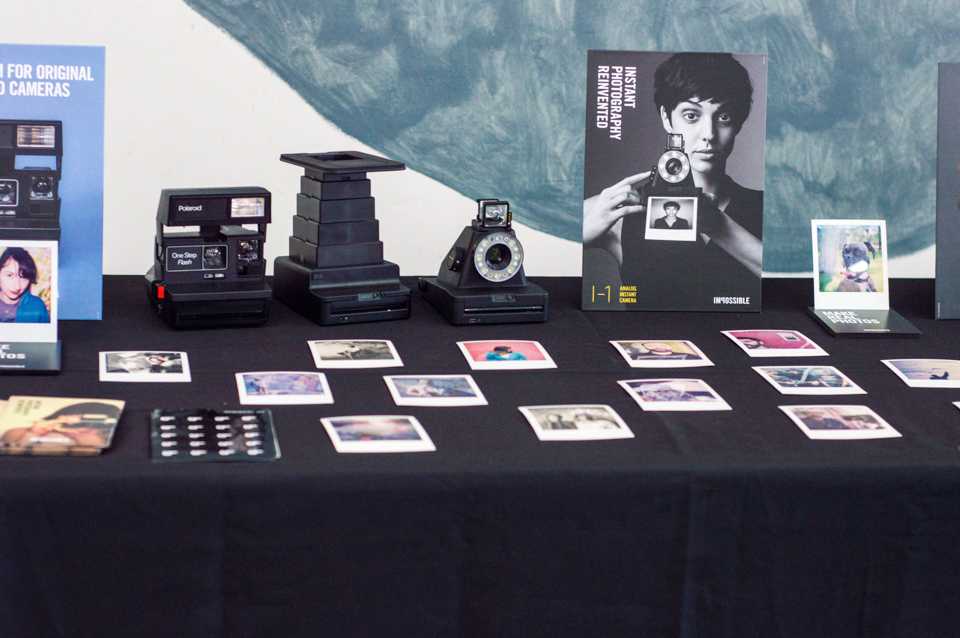 In 2008, the Polaroid Corporation announced it was discontinuing their instant analog hardware products along with instant film. Today, Impossible is the only producer of instant film that works in the original Polaroid cameras.
Impossible is now manufacturing its own 21st century instant camera called the Analog Instant Camera I-1, a point-and-shoot camera designed to work with Impossible I-type and 600-type films, according us.impossible-project.com.
Jason Fincher, a photographer, said the I-1 is the first instant film Polaroid camera made in 20 years.
"This was cooperation between a company called Teenage Engineering, who, for the longest time, have constructed musical and audio equipment," Fincher said. "So when you see the ingenuity that Impossible has, to see them pair up, was really attractive to me."
According to The Denton RecordChronicle, Tobin said it is important to be able to have tangible photos in a digital age:
"If you look on Amazon, the No. 1 selling item [in photography] is instant film. It's coming back just like vinyl."
The Brookhaven College bookstore now offers Ilford HP5+ and Impossible Project film so students, staff and faculty can buy it and experiment with film cameras.