Bears soccer wins big at nationals
By Juan Betancourt
Sports Editor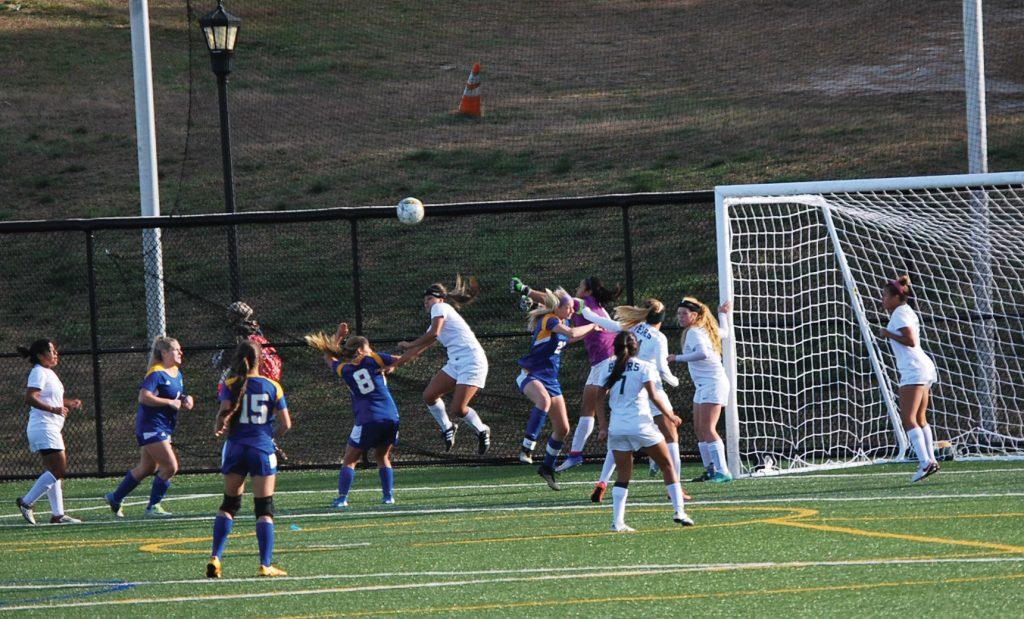 The Brookhaven College womens soccer team finished third in the 2016 NJCAA Division 3 national women's soccer championship Nov. 13 after defeating Montgomery College Raptors 5-3.
The Lady Bears entered the national playoffs after winning the NJCAA Region 5 Championship against Richland College 2-1 Oct. 29.
Prior to the game, the Bears defeated Rowan Gloucester College 3-0 in the quarterfinals and were one game short for the championship game. They lost 1-0 against SUNY Broome College, according to njcca.org.
In the 10th minute, Raptor Ariella Amaguana chipped the ball over Lady Bears goalie Fallon Mathews to make the score 1-0.
Eight minutes later, Joseline Sorto went one on one with the Raptors goalie to tie the game.
Raptor Alejandra Ramos slid through the Bears defense and took a 25-yard shot on target to make the score 2-1.
In the 40th minute, Alexus Lopez crossed the ball to Jazmine Bustos, who headed the ball into the net to tie the game 2-2.
The Raptors took a 2-3 lead in the 50th minute as Claire Couturier beat the Lady Bears defense to run out wide into the penalty box and shoot the ball into the far corner of the net.
The Lady Bears received a free kick attempt after Sorto was fouled outside the penalty box. Brenda Hernandez shot the ball over the Raptors wall to beat out goalkeeper Jennifer Pineda and tied the game 3-3.
Three minutes later, Sorto slid the ball forward to beat out her marker and made an open shot from 20 yards. Pineda dove for the block but could not reach it, and the Lady Bears got their first lead of the day.
In the 80th minute, the Raptors gave the ball away to Lady Bear Corrina Ortiz. Ortiz then ran through the Raptors' left wing and centered the ball to Sorto.
With three defenders on her mark, Sorto juked one marker and blasted the ball into the net to complete her hat trick.
The Lady Bears finished in third place in the nation with the final score of 5-3. The Lady Bears finished the season with a 13-4-3 record, according to njcaa.org.