Students exhibit semester's work
BCSA's fall Studio Art Classes 1 exhibition shows works from beginning art students.
By Eric Lopez
Contributing Writer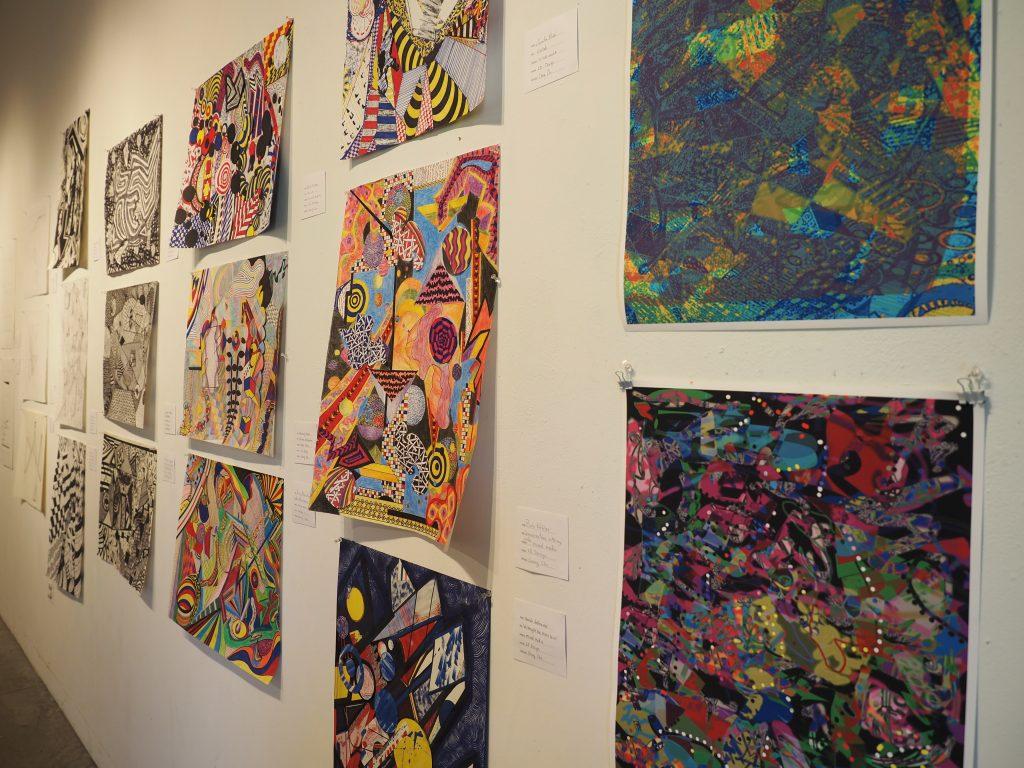 Brookhaven College's beginning art students exhibited their semester's work in the Studio and Forum galleries Nov. 4-11. The exhibition featured works of multiple media, including charcoal, plywood, metal, copper and enamel, and mixed media.
The walls of the Studio Gallery primarily showcased charcoal drawings of various locations on campus. The students used several visual elements learned in class, such as space, light, value, shadow and time, to recreate the locations.
The Forum Gallery hosted works ranging from still life drawings and charcoal on paper to complex designs filled with color and sculptures made from metals or plywood.
Natalie Macellaio, an art professor, said students working with metals had about three weeks to prepare, and students working with wood had about five weeks.
"This is one of the strongest fall student shows we have had in a while," Macellaio said. "Everyone worked really hard to complete their work on time, and they were very thoughtful of how it was going to be displayed."
Macellaio said the pieces chosen for the exhibit are usually the latest pieces the students created, which is why most work shown is made of similar materials.
Works from the show included an untitled wood sculpture, a copper and enamel piece titled "Dancer" and another wood sculpture called "Tireless Maze."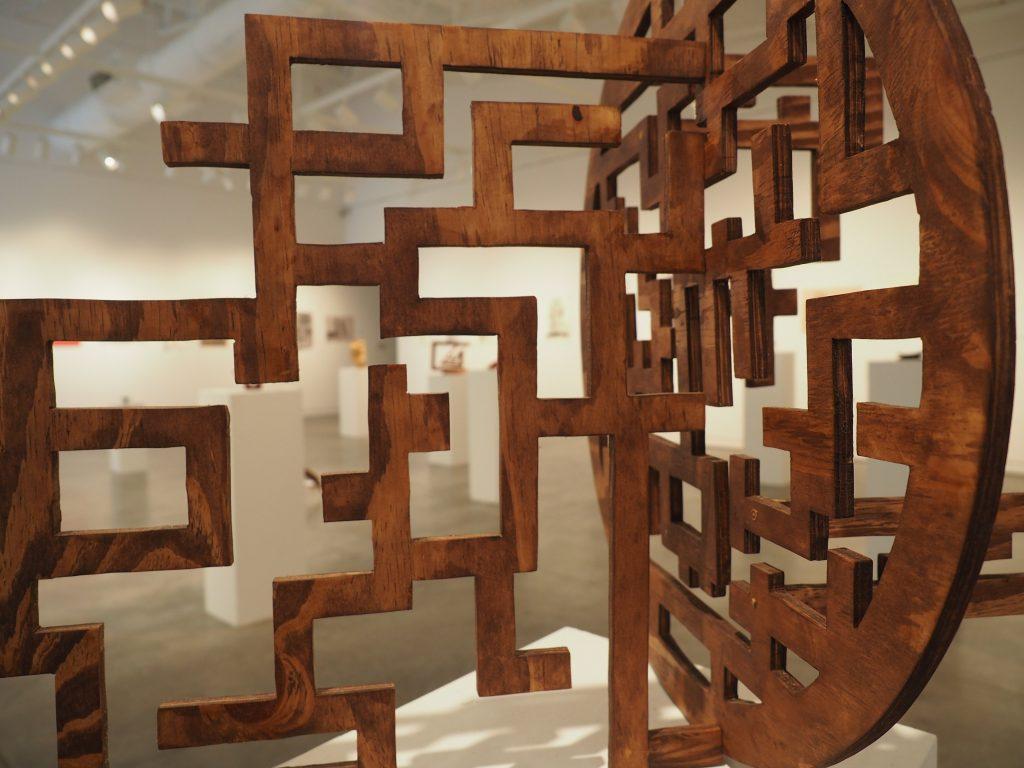 The untitled wood sculpture created by Caitlin Earl, a 3-D design student, uses thick pieces placed and cut geometrically to form interlocking and overlapping squares.
"Dancer," a piece by Jennifer Cataldi, a metal arts student, was drenched in color. Reds and greens complement each other to form the representation of a dancer's outfit, while different shades of brown act as her skin tone and hair. The multicolored background adds depth and motion to the image.
Anika Espinoza, a design student, exhibited "Tireless Maze," a complex sculpture created from plywood. Pieces of wood cut out of the sculpture create multiple geometric shapes, leaving the remaining wood to act as the maze.
The art department will host the intermediate students' fall show, divided into three separate exhibits based on the medium used.
The Brookhaven College School of the Arts will exhibit work from advanced studio art students Dec. 5-9.