Intruder raises alarm, causes lock down
By Diamond Victoria
Editor-in-Chief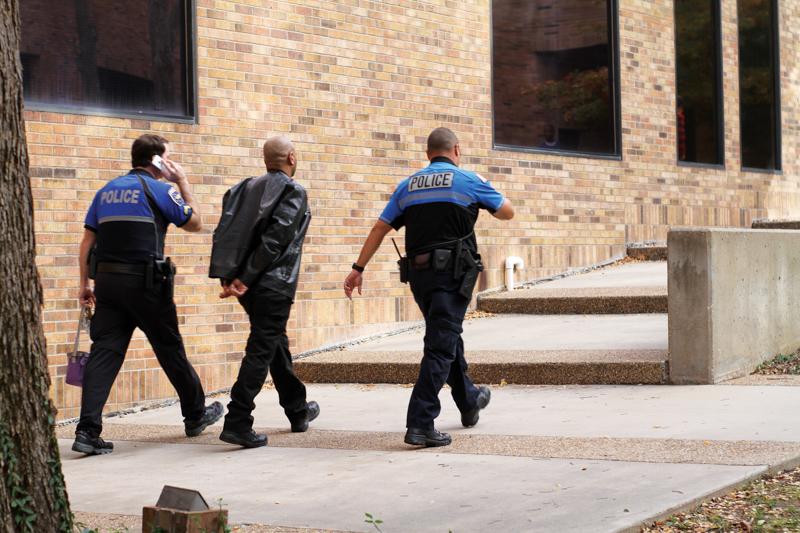 The Brookhaven College Police Department ended a campuswide lockdown Nov. 29, taking a man into custody after he allegedly threatened to shoot students. The man was questioned after officials with Brookhaven told nbcdfw.com an emergency caller reported someone threatening to shoot students in the school parking lot.
"He was wearing a black jacket. He was just wearing all black," Mariela Tinoco, a student, said. "The only reason why I was freaked out was because I didn't know what was going on."
After a student made an emergency call at 9:10 a.m., the college was placed under a lockdown at the request of the Farmers Branch Police Department by 9:20 a.m.
In a tweet from Brookhaven, officials said: "ALERT: Lockdown on campus. All outside doors are locked. No entry or exit into the building. If not at campus stay away." A tweet posted 10 minutes later stated the lockdown had ended and normal activities could resume.
"I can add that the suspect was located and taken into custody outside between Buildings F and J," Meridith Danforth, director of marketing and creative services, said.
Danforth said campus police determined he was the one making threats. according to nbcdfw.com, custody of the man, whose identity has not been revealed, has been turned over to the Farmers Branch police. Danforth said the man was not enrolled at Brookhaven or in the DCCCD and was not found with a weapon.
The lockdown occurred one day after Abdul Razak Ali Artan, a Somali-born student, used a silver sedan and butcher knife to injure 11 people at the campus of Ohio State University, according to nbcnews.com. Artan drove a car into a group of pedestrians, and then exited the vehicle and began stabbing people with a knife before he was shot to death by a campus police officer, authorities said.