Student says BHC led to success at international conference
Brookhaven College student uses experience in geographical information systems to wow at Esri International Users Conference in San Diego, California.
By Joshua Drake
Contributing Writer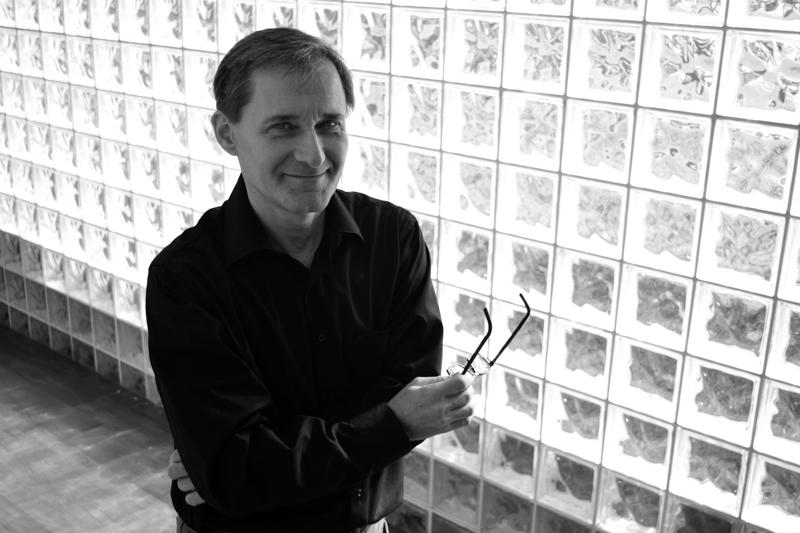 Night after night, Norman Mucha, a Brookhaven College student, found himself awakened by the sound of private trash collectors in the city of Farmers Branch. His trash was not being picked up during operational hours as defined in the city's bylaws – collectors were passing earlier than they were allowed.
Fed up with the situation, Mucha put the skills he learned in the Brookhaven College Geotechnological Institute to work to solve a real-world problem.
Mucha's project led him to present his findings in a TED Talk-style presentation before an audience of more than 1,000 attendees at the 2016 Esri International User Conference June 27 in San Diego.
Geographical information systems, or GIS, is what led Mucha down this path of discovery and exploration. GIS is one of three major components of a high-tech industry that also includes global positioning and remote sensing technologies, and, according to dcccd.edu, GIS technology uses specialized computer systems to generate intelligent "super" maps.
"GIS is the third-fastest technology, and all different types of students with various backgrounds join the program," Jerry Bartz, senior GIS learning lab coordinator, said.
It allows users to visualize, question, analyze and interpret data to understand relationships, patterns and trends, according to esri.com.
But, while Mucha may be seen as a GIS expert today, when he arrived at Brookhaven's Advising Center, his future seemed uncertain.
Although he worked in technology for years – Mucha said he had earned an undergraduate degree in business as well as a graduate degree in 3-D modeling, design and animation – he felt the need to explore new opportunities.
Mucha enrolled in an art portfolio development continuing education course at Brookhaven in Fall 2014.
After speaking to various instructors, he went to the Advising Center and said he was interested in construction, architecture and city planning. However, because Brookhaven does not offer these programs, Mucha said they suggested he speak with the GIS faculty.
"GIS seemed to touch upon many of the areas I was interested in," Mucha said.
He enrolled after discovering GIS combines unrelated disciplines, such as healthcare, the environment, poverty studies, climate and municipal issues, among others.
Mucha said the GIS skills he developed at Brookhaven have helped him in many practical areas.
Mucha's participation at the conference began when he heard of the call for papers – submission of proposed project ideas for presentation – from Bartz. Mucha said Bartz told him to submit his project to the conference.
So he put together a presentation and submitted in January 2016.
Weeks went by, Mucha said, and he did not hear back from the conference. "I received a frantic phone call from the organizer of the user's presentations," Mucha said. They wanted to know if he was going to make it to the conference.
"I thought, 'What is going on here?'" Mucha said.
After checking his spam folder, Mucha discovered a 6-week-old email accepting his paper, from among several thousand other proposals, for presentation at the conference.
Mucha booked a last-minute flight to San Diego.
"Norman's data was selected for his very fast presentation," Bartz said. "He presented a complex situation in five minutes."
"[The] presentation focused on the use of GIS technology for a municipality to enforce its rules on the noise generated by industrial trucks outside of the allowed times," according to Mucha's own press release.
Mucha's presentation involved private trash haulers working outside of operational hours as established by Farmers Branch. Mucha said he and his neighbors were being woken up by the loud beeping of the trucks as they backed up. The backup beeps of the trucks are set to 130 decibels, a pitch that has been shown to be particularly annoying to human ears, Mucha said.
In May 2015, Mucha contacted the city manager, who confirmed the trash haulers were working during times they were not allowed. They can only operate from 7 a.m. to 7 p.m. within 500 feet of a residential area, Mucha said.
However, he needed a way to show the city's bylaws were being violated.
That is when Mucha said he used the skills he acquired at Brookhaven's GIS program. Farmers Branch provided him the geo-coded information needed to build the maps.
Within three weeks, Mucha created easy-to-understand maps to show city officials how residential buffer zones extended to areas where the trucks were operating, according to a press release. He also researched the collection companies operating the vehicles.
The information Mucha compiled allowed the city manager to bring the trash haulers under city bylaws again.
Mucha said it was an honor to be selected to give his presentation. He condensed three weeks of research and work into a quick, five-minute presentation.
Mucha said his GIS skills have also been useful in some of his studies in graduate architecture through the University of Texas system.
Mucha said he is looking forward to the 2017 Esri International User Conference, for which he already has a submission in the works.