BHC implements four gender-neutral restrooms
By Eric Lopez
Arts & Culture Editor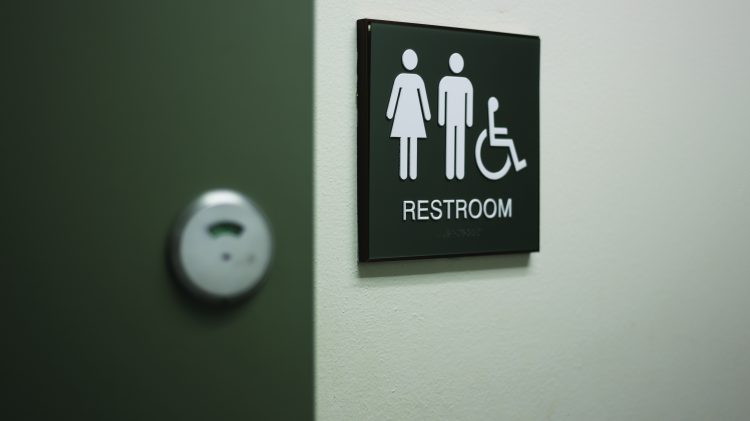 The Dallas County Community College District gives students, staff, faculty and visitors an option of privacy and avoid confrontation regarding restroom use. Some restrooms across the district are being designated as gender-neutral facilitates.
The gender-neutral restrooms at Brookhaven College are single-stall facilities and have outside locks to ensure privacy. The restrooms are available for anyone's use, regardless of gender or gender identification, Terri Edrich, executive director of human resources, said.
Brookhaven has four gender-neutral restrooms, located in S, H, U and R buildings. However, signs for the R Building restrooms are still pending installation as of press, Garry Hodges, building operations supervisor, said.
The gender-neutral restrooms comply with Title IX of the Education Amendments of 1972.
"Title IX protects people from discrimination based on sex in education programs or activities that receive federal financial assistance," according to the U.S. Department of Education.
"It's a privacy thing for any one individual. You don't have to be a male, a female or someone identifying as the other to use that bathroom," Edrich said.
Edrich is also Brookhaven's Title IX coordinator. Along with the deputy coordinator, Edrich said she can answer any question or address any concerns regarding the restrooms or other matters related to Title IX.
Sante Perez, an Early College High School student, said since her transition, she has used the women's restrooms without a problem. But she said she realizes not everyone is as lucky.
"Not to say I'm more passable than other [transgender people]…but I definitely feel for those who maybe aren't as passable," Perez said. "Because I'm sure they get called out for it all the time."
On Jan. 5, Texas State Sen. Lois Kolkhorst filed Senate Bill 6, also known as the Texas Privacy Act.
According to The Texas Tribune, SB 6 would require transgender people to use bathrooms in government buildings and public schools and universities based on their biological sex.
The bill is among Lt. Gov. Dan Patrick's legislative priorities, according to ltgov.state.tx.us. In a statement on the filing of the bill, Patrick said, "SB 6 also ensures that businesses have the freedom to determine their own bathroom policies." Patrick added the bill will prevent public schools from instituting bathroom policies allowing boys into girls' restrooms, showers and locker rooms, and vice versa.
If passed into law, SB 6 would also nullify any local ordinances extending discrimination protection for LGBT individuals, according to The Texas Tribune.
During a press conference with district student media Feb. 3, DCCCD Chancellor Joe May said, "[SB 6] assumes that sex crimes only occur if one gender is going in to the other gender's facility. That's absolutely not true."
May said he wants students to feel safe and comfortable where they are.