Campus opens new entrance
By Jubenal Aguilar
Managing Editor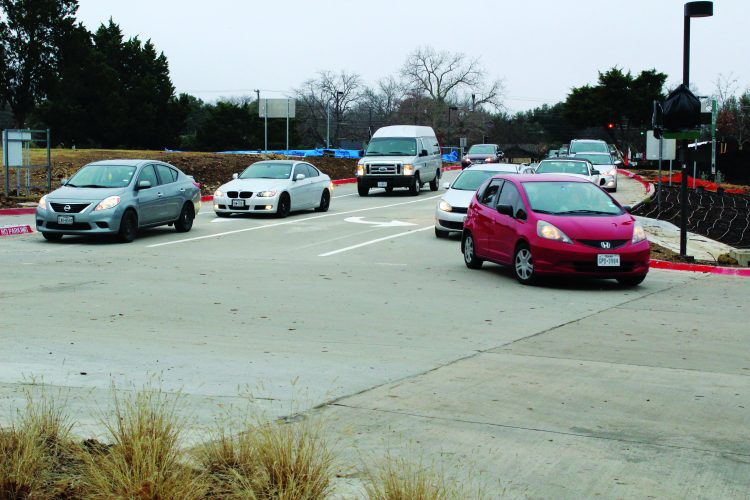 Improvements to the Valley View Lane entrance of Brookhaven College have been completed, allowing for a better flow of traffic onto the campus during peak times.
The project began Dec. 10 and was completed Jan. 15, according to campuswide emails from Meridith Danforth, director of marketing and creative services. She said the project timeline was chosen to allow for completion before the start of Spring 2017.
The entrance lanes of Valley View Lane were closed for the duration of the project forcing drivers to enter the campus through the Alpha Road entrance.
In an email to The Courier, Lt. Napoleon Hill, a Brookhaven police officer, said before the renovation, drivers waited as far back as Marsh Lane while trying to enter the campus causing traffic jams.
Improvements to the entrance included widening the entrance from two to four lanes at South Hickory as it nears Windmill Circle.
The expansion allows for two lanes to make a left turn, providing access to the north and west sides of campus, including the Head Start Center. The third lane is designated for traffic headed straight, allowing drivers to go to parking lots P3 and P4. The rightmost lane turns east onto Windmill Circle, allowing drivers to go to the east side of campus.
Windmill Circle was also widened near the intersection to allow for two westbound lanes.
The project plan called for the expansion on Windmill Circle to be completed by taking a portion of the lawn on the southern side of the street, according to Danford. Widening of the street did not begin until later in the project, but no major delays were reported.
"The biggest challenge was in timing with the winter weather and in making a repair to the power lines that were damaged running under the entrance lanes that powered the marquee at the entrance," Danforth said. "This knocked out the marquee for a portion of the construction."
Jorge Carrasco, a student, said he uses the Valley View entrance to get to campus. "It's better and quicker to access and exit [the campus]," Carrasco said. "It's a big plus."
Hill said campus police anticipated students would need to become familiar with the new changes because of the timing on the project.
"Since the entrance reopened there haven been several times that officers, while directing traffic, were almost struck by a vehicle entering campus," Hill said.
To avoid accidents, Hill said he advises drivers to pay attention to traffic signs, be watchful of other drivers and obey the directions of officers directing traffic.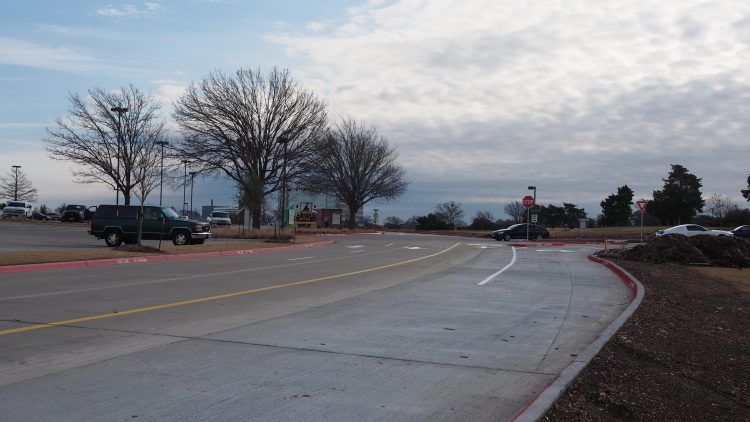 In a campuswide email Jan. 11, Danforth said all that remained were a few touch-ups to striping and installation of some traffic signs.
Landscaping was the only task to be completed upon the college opening for the spring semester.
Danforth said no new road or parking lot construction plans are in place for the semester. However, parking lots P6 and P7, located on the north end of campus, have yet to be renovated.