Library offers students free textbook rental
By Sarah Gutierrez
Staff Writer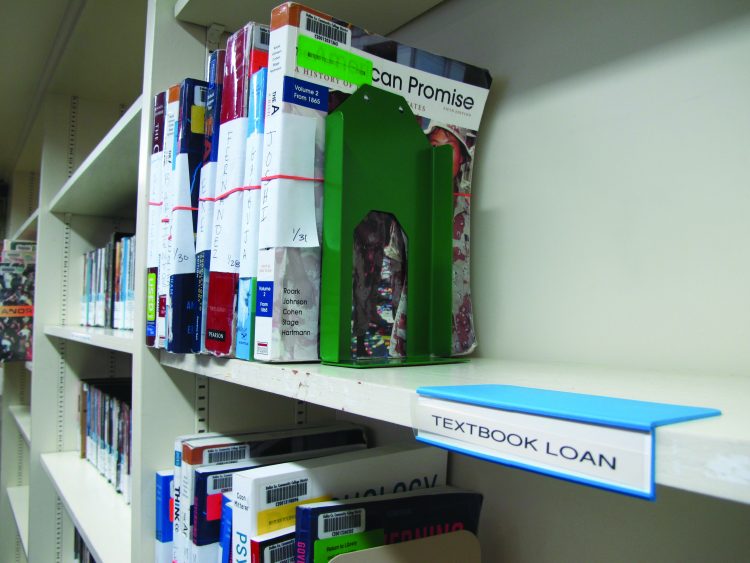 The Brookhaven College library offers students the chance to skip long lines and borrow one free textbook for a full semester as part of  the Textbook Loan Program, funded by the Faculty Association.
The first step to partake in the program is to register online and fill out the loan form to see whether the textbook is available. This process usually takes about 72 hours for a response, and students who have used the program sometimes hear back within 24 hours or fewer during operating hours.
"They often kick in extra on their dues for the book work program to operate," Nancy Barlow, an English professor, said. The library orders new books during the semester, but the budget is limited, and some books cost as much as $200 each or more. The library has purchased between 20-25 books, primarily during the spring and fall semesters.
Barlow suggests students request the most expensive book needed to get the best value out of the program.
The textbooks do not include any online access components that may be required for a class, and only core subject textbooks are available. If the book is out of stock, it is replaced with different editions as necessary.
"Usually the changes from older to new editions are minimal: new cover illustrations, pages shift, but the content is the same," Brandy Walthall, circulation assistant, said.
For more information, readers can visit the library link at brookhavencollege.edu.