Journalist to share details of Mexico's dark side
By Juan Betancourt 
Senior Staff Writer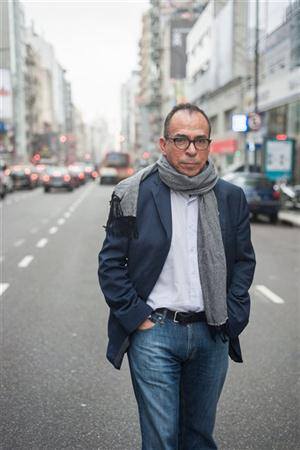 The Open Book Project will feature Alfredo Corchado as keynote speaker for its main event Feb. 22. Corchado is the author of this year's Open Book selection, "Midnight in Mexico: A Reporter's Journey Through a Country's Descent Into Darkness." He will speak to Brookhaven College students, staff and faculty at 10:30 a.m. in the Performance Hall.
Corchado was the Mexico Bureau Chief for The Dallas Morning News. He is a leading reporter on drug-related violence threatening the Mexican border region and national security, according to the International Consortium of Investigative Journalists.
In his book, Corchado tells his story of covering government corruption, murders and drug cartels in Mexico.
"Drug trafficking in Mexico has a definite impact in Texas, but I don't think many people think about it often enough," Kendra Vaglienti, dean of communications, said in an email to The Courier.
Mexican drug cartels make an estimated $19-29 billion a year from the illegal drug trade in the U.S., according to therecoveryvillage.com.
"I think this is a good time to talk about where Mexico is, at a time of uncertainty, and the role of Texas," Corchado said in an email to the The Courier.
The Open Book Project is a common reading initiative with the goal of creating a sense of community among Brookhaveans, according to Brookhaven's website.
Since 2010, the Open Book Project committee has selected a book every year that allows students to navigate diverse themes, according to brookhavencollege.edu.
Hazel Carlos, an English professor, said inviting authors to speak at Open Book events on campus benefits students because they can ask the authors specific questions about their books.
"We look at books where the issue is current," Hazel said.