Photographer shares presidential snapshots
Phil Huber, a former Brookhaven College student, closed his exhibit "Late 20th Century Presidential Politics" with a conversation on his extensive portfolio.
By Eric Lopez 
Arts & Culture Editor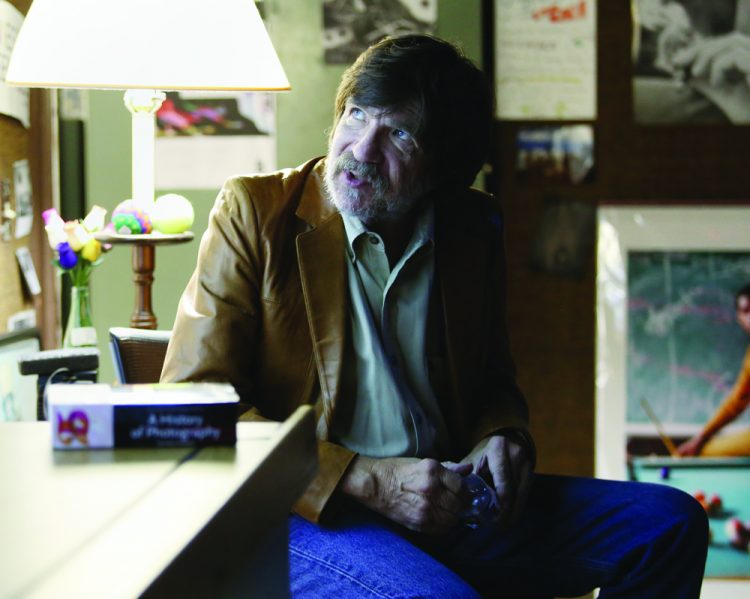 Phil Huber, a former Brookhaven College student and former presidential photographer, visited The Basement Gallery for the closing reception of "Late 20th century Presidential Politics," an exhibition of his work spanning decades. Huber's closing reception was held Jan. 19 in Room M103. The photos hung on the walls of the gallery Sept. 29-Jan 20.
Huber's photojournalism career began in October 1969 with his first national magazine story. He has since worked with Newsweek, The Dallas Morning News and Sports Illustrated. During his career, Huber said he had the opportunity to photograph nine presidents including Lyndon B. Johnson, Richard Nixon, Gerald Ford, Jimmy Carter, Ronald Reagan, and George H.W. Bush.
Huber was the only photographer able to snap photos of John Hinckley entering court for his attempted assassination of Ronald Reagan. That photo was used in major publications nationwide.
During the reception, Huber led attendees through photos featured in the exhibition as well as others not on display. Photos included Jimmy Carter learning to eat a tamale in San Antonio and H.W. Bush's time as president after the Reagan assassination attempt. Huber offered anecdotes of his career, such as his photograph of Barbara Walters' interview with Perot during his presidential run. Huber said Walters and Perot told him he could photograph the meeting. However, the executive producer would not allow it. "Barbara looked [out] the door and saw me sitting there and said, 'Are you coming or not?'" Huber said.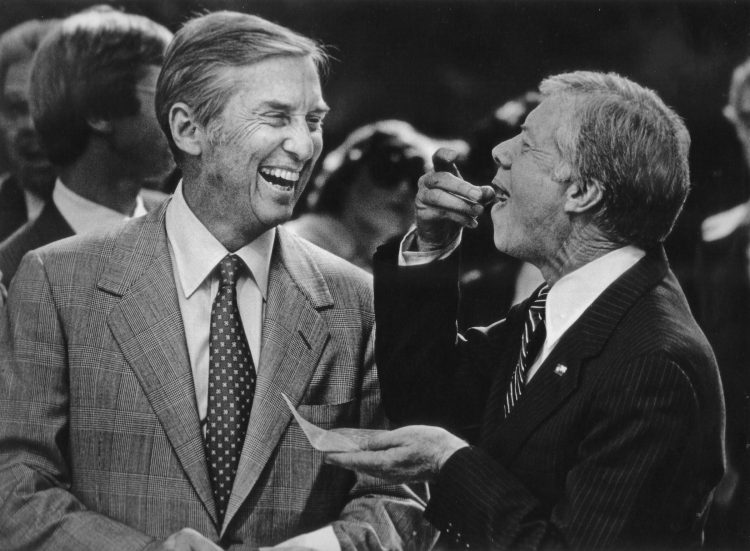 Huber said he liked working  with H.W. Bush the best. "He was just a downright nice guy and one of the more qualified people for the office," Huber said.
After a 50-year career and exclusive access to Bush and Perot, Huber said the reason he was able to gain access and exclusive opportunities was because he could photograph without interfering, "Basically being a fly on the wall. The hardest part of my job is to not be there but to be there at the same time," he said.
Huber's stories and photos, including those featured in the exhibition, can be seen on his website, philhuberphotography.com.