Corchado covers Mexican affairs
REVIEW
By Juan Betancourt
Senior Staff Writer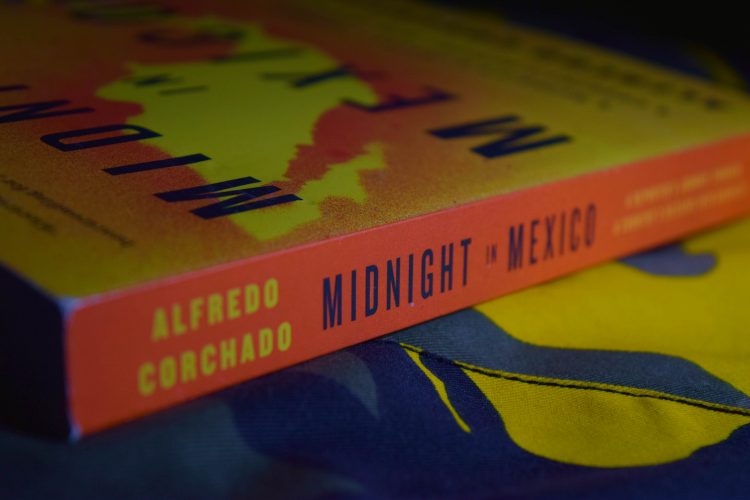 "Midnight in Mexico: A Reporter's Journey Through a Country's Descent Into Darkness" recounts the real-life events of Alfredo Corchado, a reporter who covers Mexico's corruption, murders and drugs while seeking the truth of a hit placed on his life by Mexican cartels.
As a person of Mexican heritage, this book was a little hard to read because realizing how Mexico's history and promises failed was difficult to stomach. But I think it's important that anyone with ties to Mexico read it.
Corchado is an award-winning journalist whose accolades include the Maria Moors Cabot Prize.
"Journalism is key in providing truth and protecting a democratic institution," Corchado said in an email to The Courier.
In his book, Corchado explains how Mexico's biggest political change failed to live up to its promises. He retells how his family lost hope and moved to the U.S.
What is probably the most important part of the book is his analysis of the relationship between the U.S. and Mexico.
"I challenge anyone to point to another country that has a more direct impact on the U.S. than Mexico," Corchado said in the book. He explains how the North American Free Trade Agreement played an important factor in Mexico's 1994 presidential election and how people were impacted by it.
Corchado does an excellent job of explaining how politics influenced the cartels.
"This book is an account of the stories I found and the country I tried to speak the truth about," Corchado said in the book.
Within the first chapter, Corchado explains the cartels' history and rise to power. Many people who have not heard of the cartels may be surprised of the danger they present.
Once a person is targeted, the cartels may also target their friends and family. Corchado said he was worried for his loved ones while in dangerous areas because as Mexican-American reporter unveiling the truth of the cartels, he was an easy target.
Corchado's connections to informants in the Mexican cartels failed to provide Corchado with all the information he needed about the hit placed on his life.
"Midnight in Mexico" is intended to awaken the reader to Mexico's current and former problems. Most Mexicans who live in the U.S. have lost sight of Mexico's problems.
"'Midnight in Mexico' was inspired by a love and devotion to my countries – the U.S. and Mexico," Corchado said. "I poured a lot of tears and hope into those pages."