Lions defeat Bears, 88-86
By John McClanahan
Contributing Writer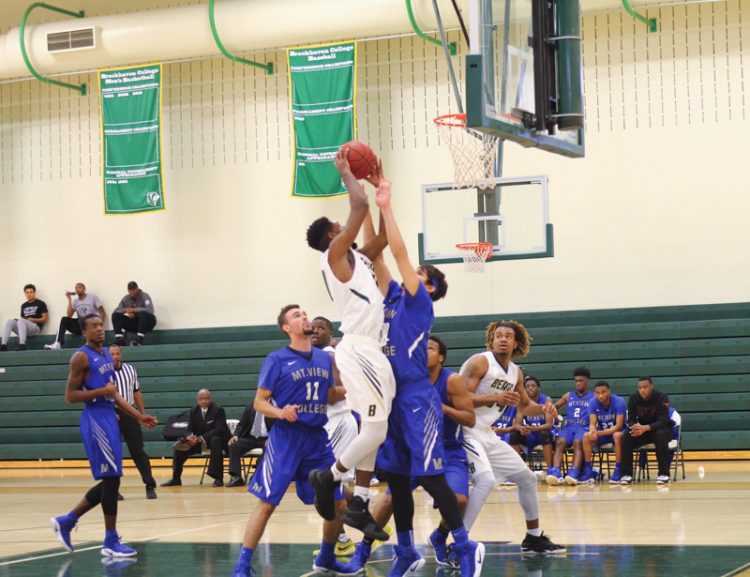 The Brookhaven College Bears mens basketball team made a valiant effort, but fell short in an emotional home game against the Mountain View College Lions Jan. 28. The lead swayed between the Lions and Bears throughout the game, but ultimately Mountain View swiped the win at a close 88-86 in the last 5.3 seconds.
"What cost us the game was our defensive rebounding the last two or three minutes of the ball game," Kevin Hurst,Brookhaven head coach, said.
Mountain View took an early lead, but Bears guard Keilyn Nance responded with a layup and free throw to put Brookhaven ahead 17-16.
The Lions struggled against the Bears' heavy defense in the first half. The Bears stayed ahead with big plays, such as sophomore Jordan Enloe's 3-pointer, which pushed Brookhaven up 23-21.
Mountain View fans tried distracting Bear Jordon Courtney as he prepared to take two free throw shots. But the freshman guard scored the two shots with ease to push the Bears' lead to 41-35.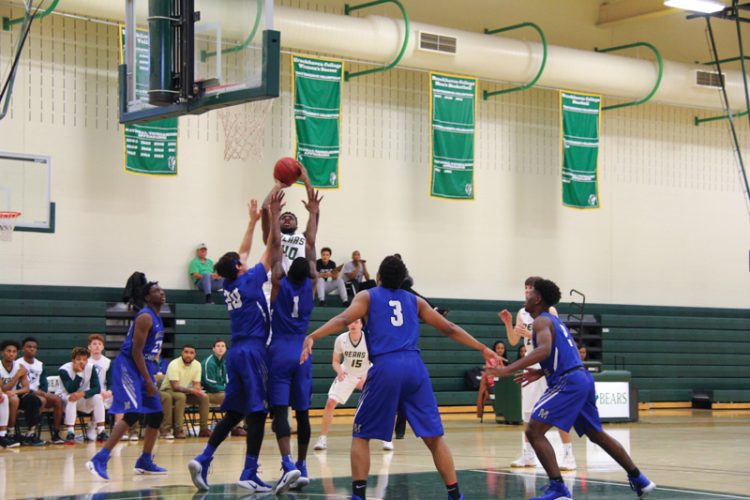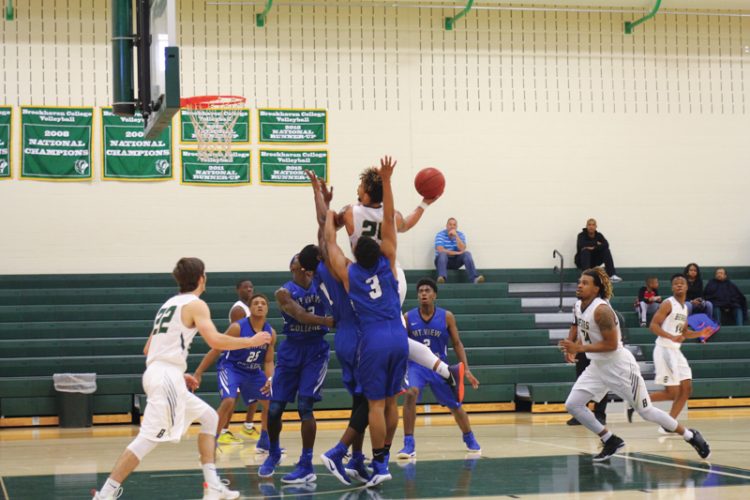 The Bears finished the first half with a 4-point lead 47-43.
Mountain View's backcourt took over in the second half when Lion Charles Obinwa hit a 3-pointer to put the Lions ahead 57-53. The freshman guard bit the Bears from a distance when he sank a second 3-pointer to stretch the Lions' lead to 60-53. Nance kept the game close with a quick layup, but Lions sophomore Terrence Randolph answered with another 3-pointer. With the Lions leading 60-56, the Bears showed no exhaustion when Nance stole the ball and made another layup to shorten Mountain View's lead to 60-58.
With the score at 86-82, the Bears were ready to break a five-game losing streak with less than a minute on the clock. Brookhaven's power forward J'Michael Jasper went to the line with 46 seconds left and a chance to lock up a Bears victory, but fell short. With the clock winding down, the Brookhaven crowd roared, "Defense!" with hopes of prevailing against Mountain View.
But Bears fans fell silent as Lions forward Detarrius Kirk got the last roar and dunked the ball to give Mountain View a 2-point lead. With four seconds left on the clock, the Bears made one final attempt to tie and take the game into overtime. But the team stuttered when they lost control of the ball at the final buzzer.
The Bears fell to Mountain View 88-86 and stretched the losing streak to six games.
As of press, the Brookhaven Bears held a record of 13-13.