SGA coordinates office election
By Juan Betancourt
Web Editor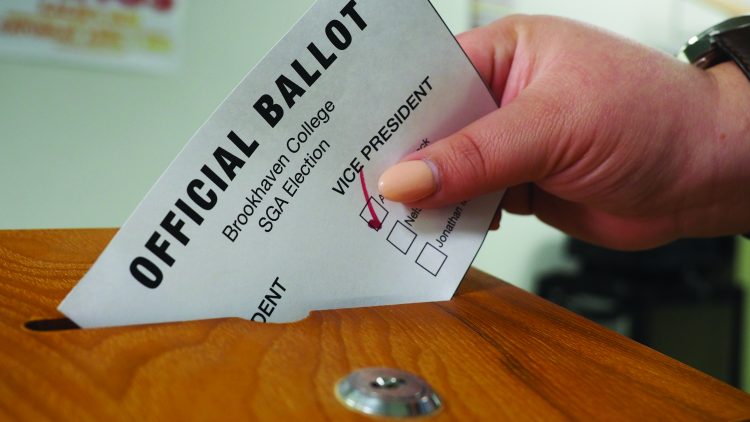 Elections for the upcoming 2017-2018 Brookhaven College Student Government Association president and vice president will be held March 7-8 in the S Building lobby. Brian Borski, director of the Office of Student Life and SGA adviser, said no applications have been submitted as of Feb. 14 and he hopes to see students get more involved.
Applications, which are located in the Office of Student Life in Room S201, must be submitted by 5 p.m. March 1. Students do not need an SGA background to run.
Students with a minimum GPA of 2.75 and who will enroll in six or more credit hours by the start of the Fall 2017 semester are eligible to run."We need a strong president and vice president to run the organization," Borski said.
He said the SGA president is the voice of students on campus. The president is responsible for new student orientation, running SGA meetings and meeting with Brookhaven's president and administration to discuss school issues.
Fernando Sanchez, current SGA president, said he will not be running for another term. Sanchez said the next president should focus on open carry safe zones, maintaining low tuition and keeping Brookhaven clean.
"We want to help students with issues and make their experiences better," Sanchez said.
SGA members fought for a year to open a prayer sanctuary room, which is now open in M Building, Sanchez said. He also led SGA members in organizing community projects such as the upcoming Brookhaven clean up, in which members will help to clean up the campus. He said a date for a project is yet to be decided.
Borski said SGA members get a chance to represent their state issues at the Texas Junior College Student Government Association state convention. The four-day convention will be held March 30-April 2 in Houston.
Once the president and vice president are elected, Borski will help them appoint students to the remaining SGA officer positions – treasurer, secretary, parliamentarian, public relations officer and special event coordinator.